Table of Content
In 2021, Shiloh, along with her mother Angelina Jolie, was last spotted on the red carpet during the Eternals premiere. Angelina, who cherishes her role as a parent to her six children, including Shiloh, Maddox, Zahara, Pax, and twins Vivienne and Knox, expressed her curiosity about understanding and supporting each child's individuality. She emphasized the importance of separating her desires from their personal development.
Although limited information is available about Angelina and Brad's other children, the actress revealed their diverse interests, including language learning. In an interview on BBC Radio 4's Women's Hour, she shared that each child had chosen a different language to explore: Shiloh learning Khmai (a Cambodian language), Pax focusing on Vietnamese, Maddox studying German and Russian, Zahara speaking French, Vivienne showing interest in Arabic, and Knox learning sign language.
Currently, Angelina resides in Los Angeles with four of her children, while Maddox and Zahara attend college away from home. Maddox has been studying at Yonsei University in Seoul since 2019, briefly returning home in 2020 due to the pandemic. Angelina expressed pride in Maddox's growth, describing him as intelligent and balanced in his teenage years. Zahara, on the other hand, embarked on her college journey in 2022, attending Spelman College in Atlanta. Angelina admitted that visiting the college with her eldest daughter evoked strong emotions, leaving her on the verge of tears.
Despite the children's diverse pursuits and locations, Angelina remains dedicated to nurturing their individuality and supporting them in their chosen paths.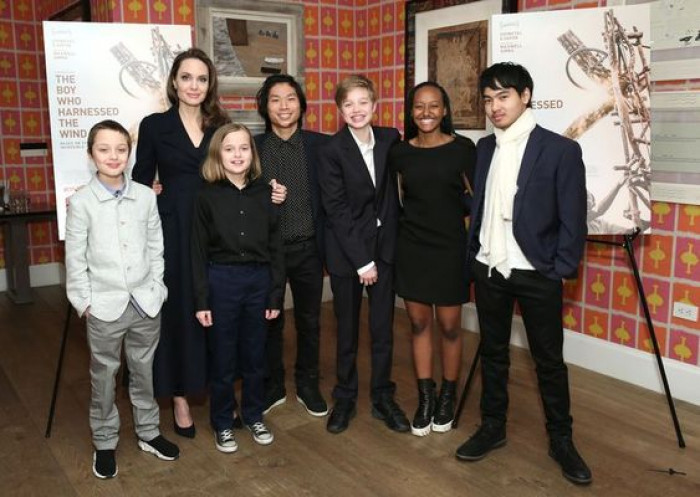 Meet Angelina Jolie's Daughter: A Look into the Life of Shiloh Jolie-Pitt
On May 27, 2006, Shiloh Jolie-Pitt was born to Angelina Jolie and Brad Pitt in Swakopmund, Namibia. Shiloh's childhood was spent in the spotlight, with photographers and fans constantly following her.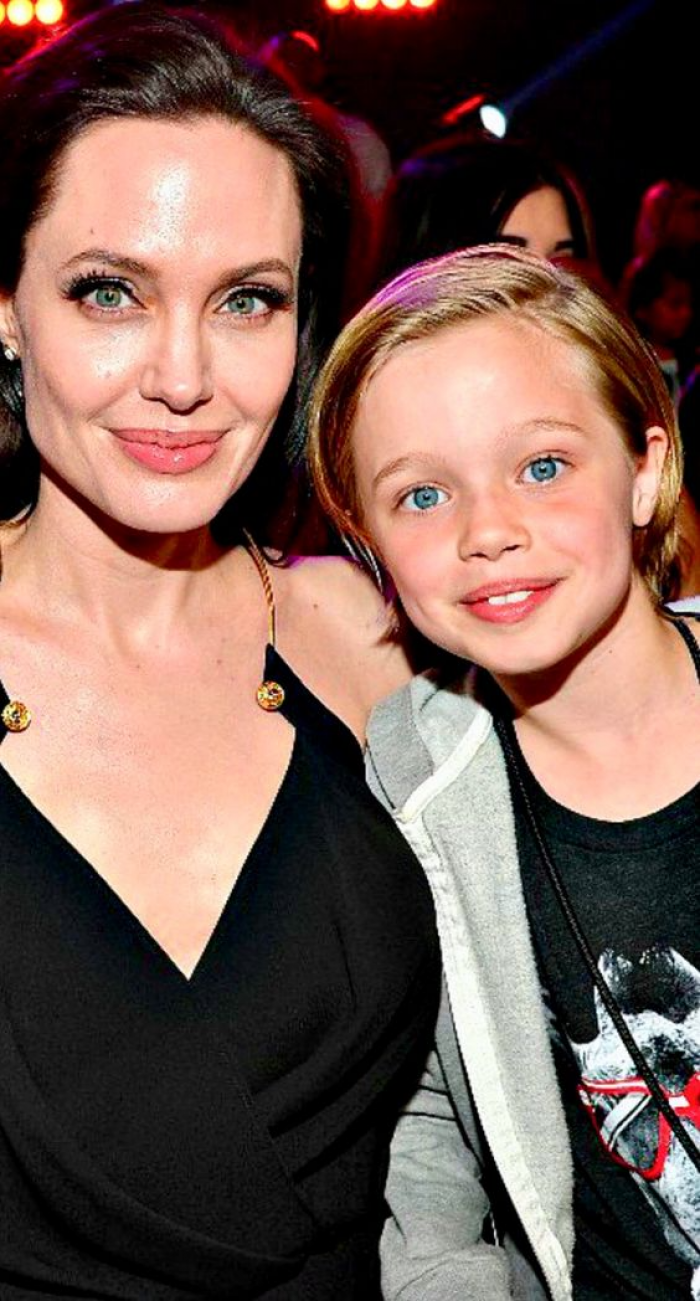 Her unique sense of style began to emerge, with her often opting for more gender-neutral clothing. Even her parents always supported her choices and her gender expression became a topic of conversation in the media. She has made a significant impact on Hollywood. Her inspiring gender expression has challenged traditional gender norms and sparked important conversations about identity and self-expression.
Angelina Jolie's daughter movie
Angelina Jolie's daughter, Shiloh Jolie-Pitt, has been in a few films as a young performer. She began appearing in the movies.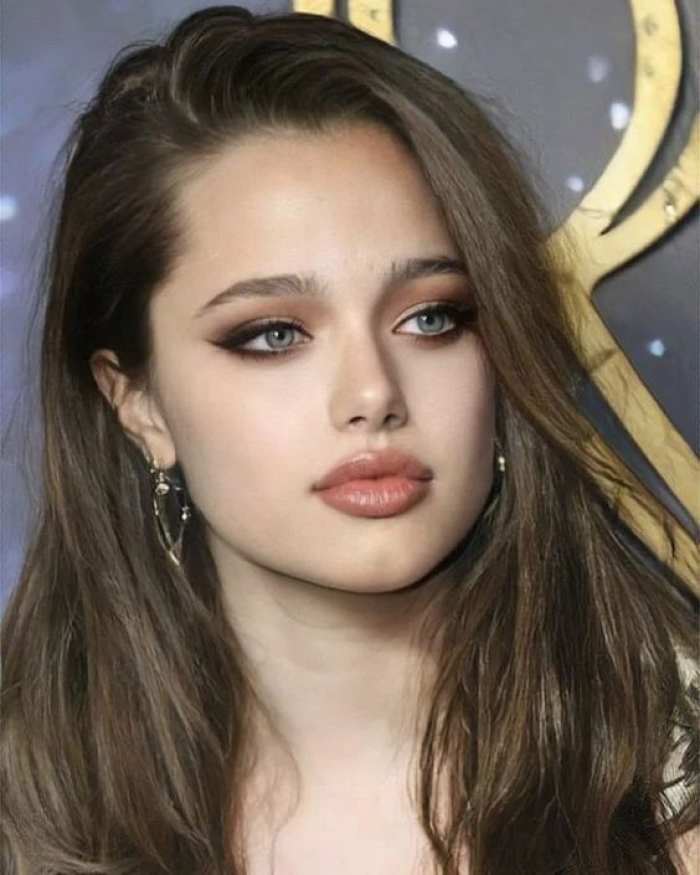 "The Curious Case of Benjamin Button" as a younger version of the character that Brad Pitt originally played. In the animated film "Kung Fu Panda 3," Shiloh provided the voice of the character Ku Ku. Her voice acting was applauded by experts and the public, indicating a promising career. Her audience and the reviewers were both impressed. Shiloh had a short role in the 2019 Disney movie "Maleficent: Mistress of Evil," which starred her mother in the lead role. The small role in the film was still a significant moment for the young actor. As it marked her second on-screen appearance with her mother.
Who is Angelina Jolie's real daughter?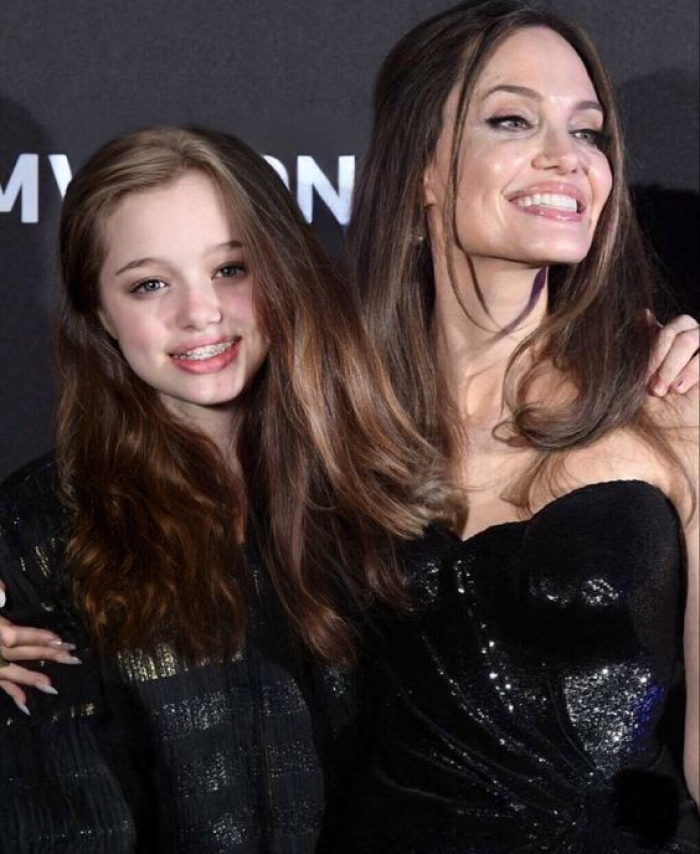 Angelina Jolie's biological daughter is named Shiloh Nouvel Jolie-Pitt. She was born on May 27, 2006, in Swakopmund, Namibia, to Angelina and her then-partner Brad Pitt. Shiloh is the first biological child of the couple.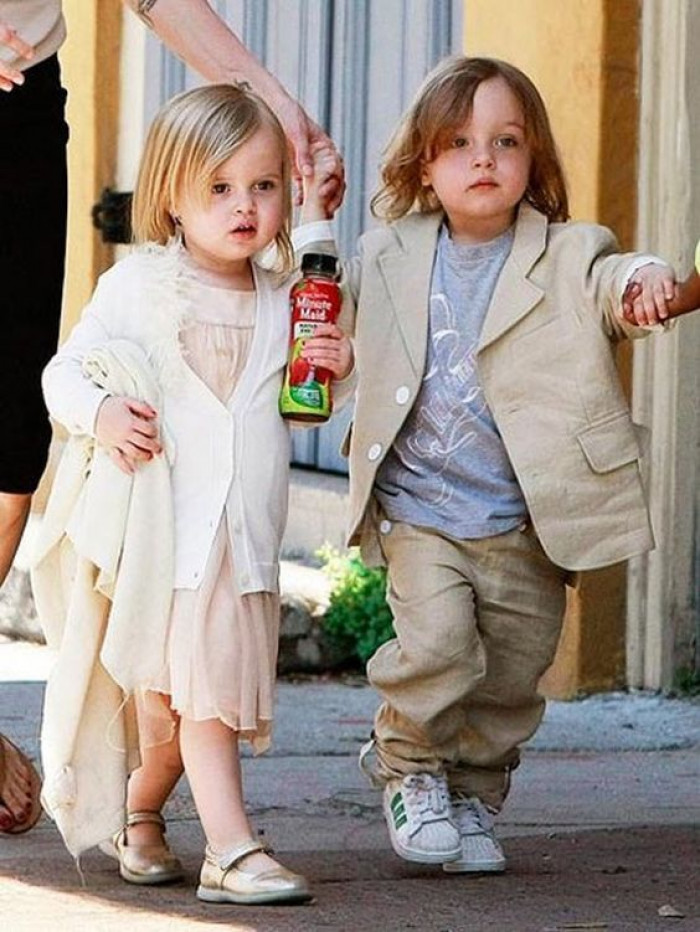 Shiloh has two younger siblings who are also Angelina and Brad's biological children. Her sister Vivienne Marcheline Jolie-Pitt and her brother Knox Leon Jolie-Pitt were born in the same year. Shiloh's birth was widely publicized, given her parents' status as Hollywood A-listers. Shiloh's name has an interesting origin. Her middle name, Nouvel, means "new" in French and was chosen to honor Jean Nouvel, a French architect whom Angelina and Brad had met while they were expecting Shiloh.
Does Angelina Jolie have a biological daughter?
Yes, Angelina Jolie has three biological children. Shiloh Nouvel Jolie-Pitt was born on May 27, 2006 and she is the actress's first child from her own biological pregnancy. She is also the mother of two twin children, Knox Léon Jolie-Pitt and Vivienne Marcheline Jolie-Pitt. Both of them were born on July 12, 2008. Brad Pitt is the biological father of all three of Angelina Jolie and Pitt's children.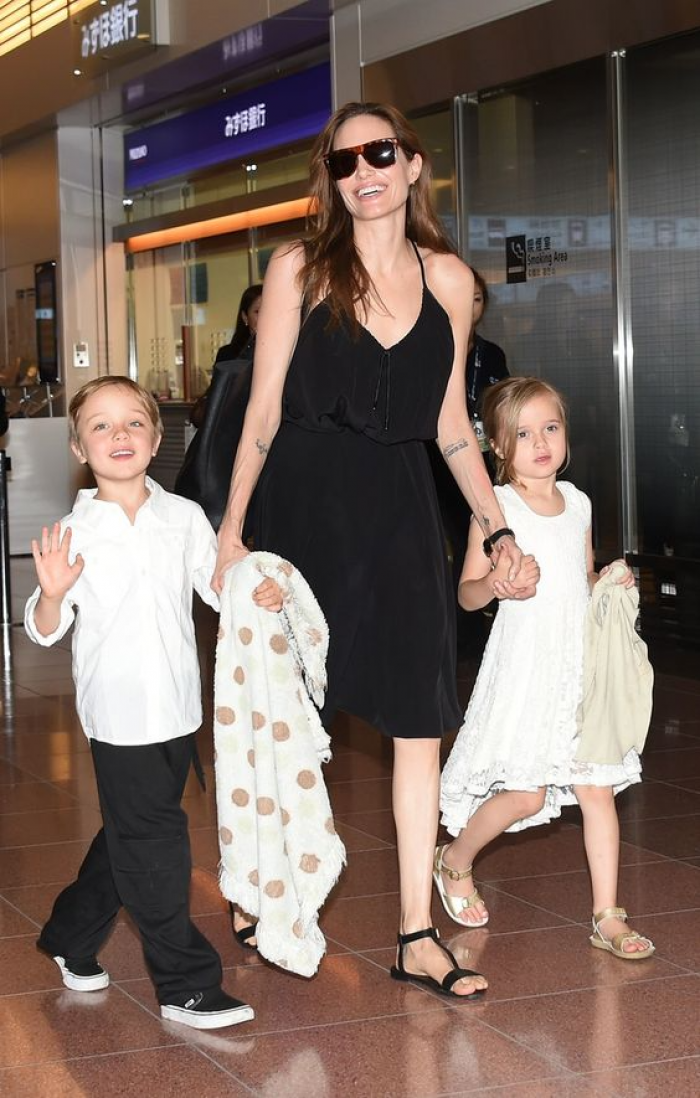 Angelina Jolie's daughter, Maleficent
In the movie "Maleficent," Angelina Jolie played the role of the dark fairy Maleficent. Jolie's daughter, Vivienne Jolie-Pitt, also had a role in the movie. Vivienne played the young Princess Aurora in the film.
In the movie "Maleficent," both Angelina and her daughter Vivienne played the role. Angelina Jolie played the role of the dark fairy Maleficent. Her daughter Vivienne played the role of young Princess Aurora in the film.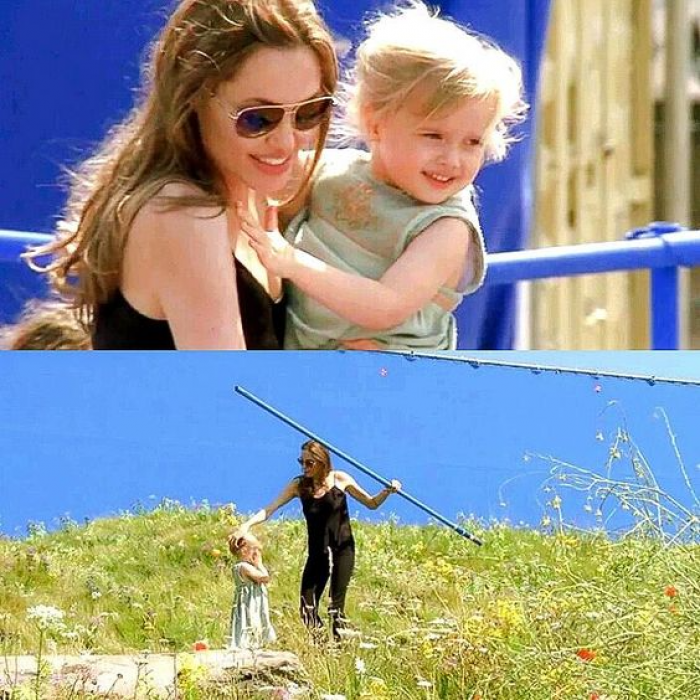 As per Jolie, Vivienne was cast in the movie because she was the only child who wasn't afraid of her mother's Maleficent makeup and costume.
Even she got limited screen time, Vivienne performance was well-received. Jolie praised her daughter's acting abilities, calling her a "natural." Her appearance in the film also added layer of family connection to the project, as Jolie's character in the film becomes a surrogate mother figure to Aurora. It was a great chance for Jolie and her daughter to share a special moment together onscreen . It also showed Vivienne's potential as an actor, even at a young age.