Table of Content
Lets explore some stylish Crocs outfit ideas for women! Crocs aren't always the most fashionable of shoes. But with these wardrobe tricks, you can make them look surprisingly stylish. From bright colors to unexpected pairings, we're here to show you that Crocs can be both comfortable and chic. Discover some of the best crocs fashion ideas for teenager who want to wear Crocs for baddie looks. Whether you're looking for casual everyday wear or something more sophisticated, there's something for everyone in our roundup of creative outfits. So get ready to rock with your cool Crocs!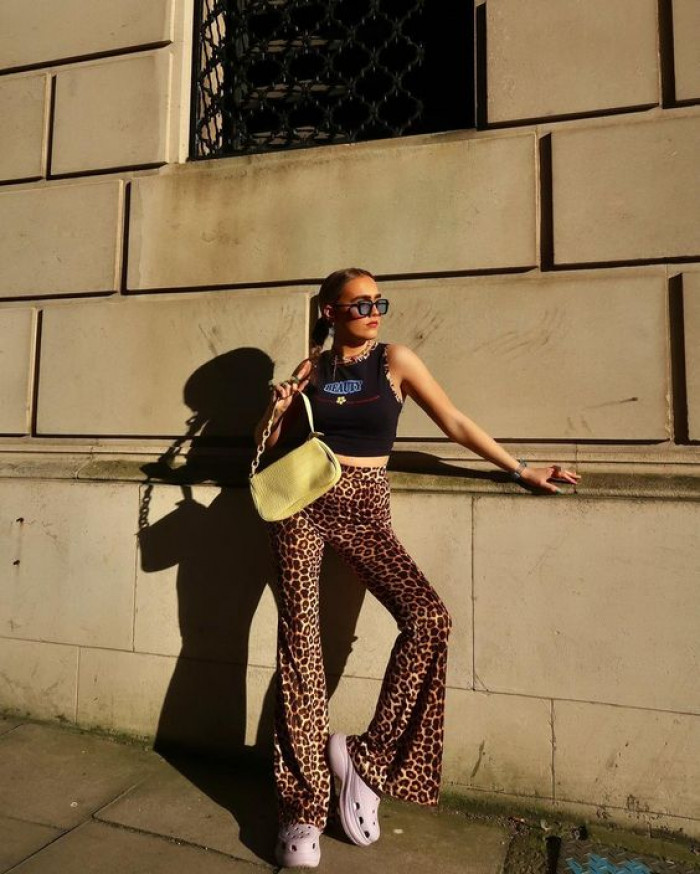 When you think of Crocs, you probably think of the classic clog design. But did you know that Crocs actually come in a variety of styles and colors? there are tons of outfit ideas you can create! Lets explore outfit ideas featuring Crocs for girls. Whether you're going for a casual look or something more dressed up, these looks are sure to make a statement. Find some of the trending styles these days, and how to style your favourite pair of Crocs and make the most out of your wardrobe. Crocs were first introduced in 2002 at a boat show in Florida and gained popularity among boaters and outdoor enthusiasts. As of 2022, Crocs had sold over 600 million pairs of shoes worldwide.
What can I wear with Crocs?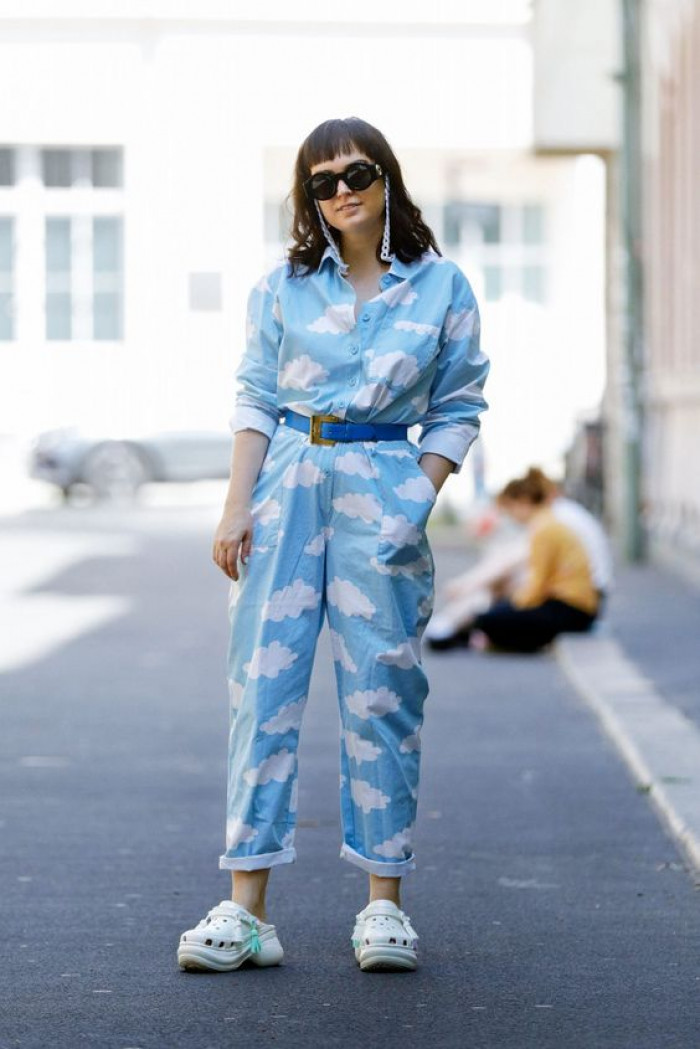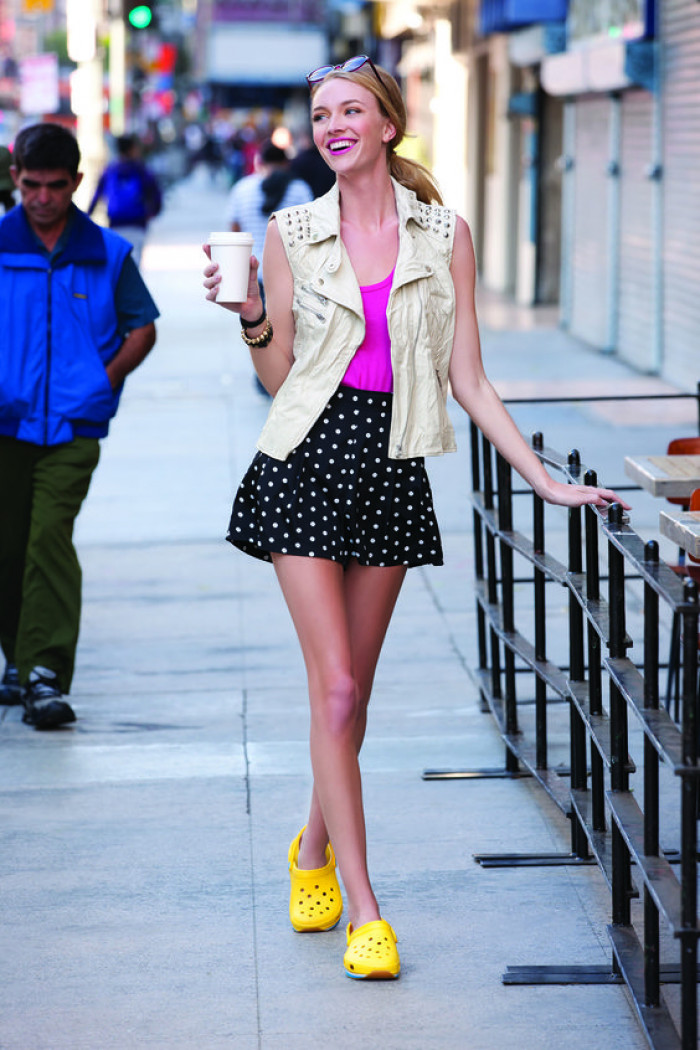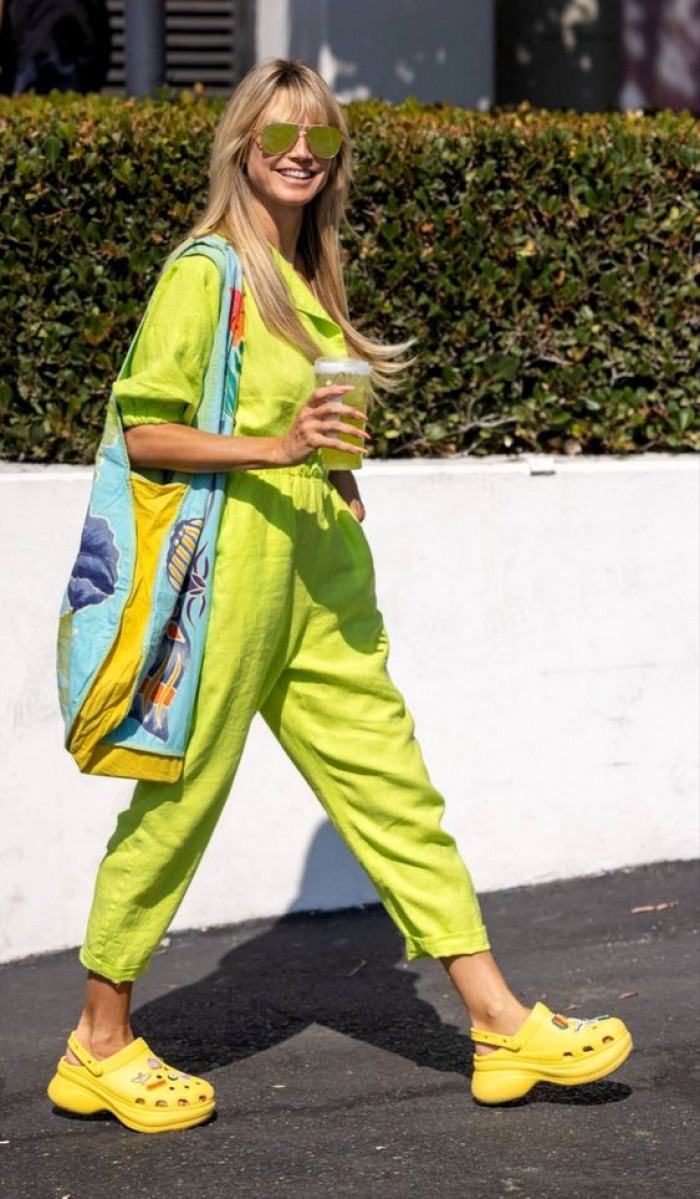 Crocs are a versatile shoe! and can be worn with a variety of different outfits. They can be dressed up or down, depending on the occasion. Here are some latest and widely tried ideas, on what to wear with Crocs:
- For a casual look - pair Crocs with jeans or shorts. Add a t-shirt or tank top for a complete outfit.
- Dress up your Crocs by pairing them with a skirt or dress. Add some jewellery and you're ready for a night out!
- Looks great with leggings. Pair them with a tunic top or sweater for a comfortable and stylish outfit.
Do jeans and Crocs go together?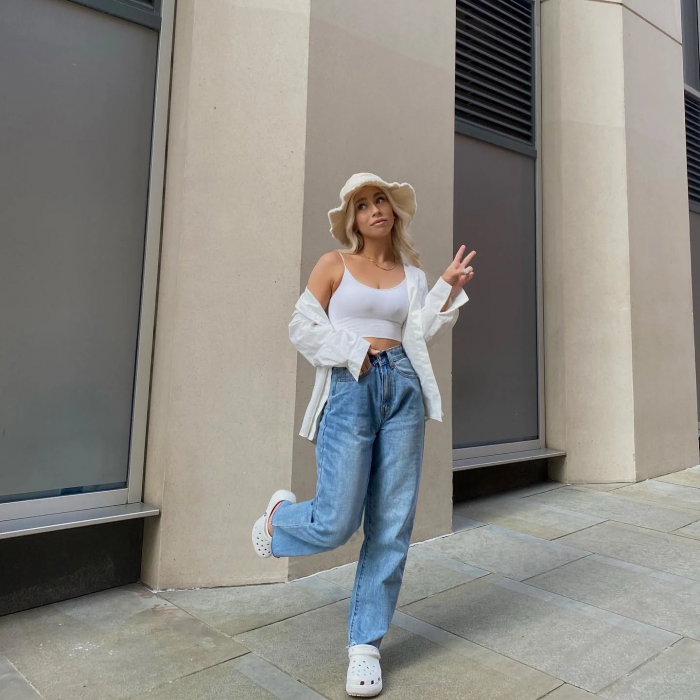 There are few fashion choices that are as polarizing as Crocs. You either love them or you hate them. But there's no denying that they're comfortable and practical. So, what do you do if you want to wear Crocs but don't want to look like a frumpy mom? The answer is simple: you pair them with jeans!
Jeans and Crocs is an unlikely but surprisingly stylish combination. It's the perfect way to stay comfortable without sacrificing style. Moreover it's a great way to experiment with different colors and patterns of Crocs. If you're not sure how to pull off the look, here are some tips:
- Choose a dark wash jean for a more refined look. Light wash jeans can look too casual.
- If you're going for a more casual vibe, opt for cropped or ripped jeans. Just make sure your Crocs aren't too chunky or they'll overwhelm your look.
- Balance out the relaxed feel of the outfit with a fitted top. A crop top or tank top will work perfectly.
- Add some accessories to give the outfit some personality. A statement necklace or earrings will do the trick.
They come in all sorts of colors and patterns, so choose something that expresses your personality
What Crocs outfits are trendy right now?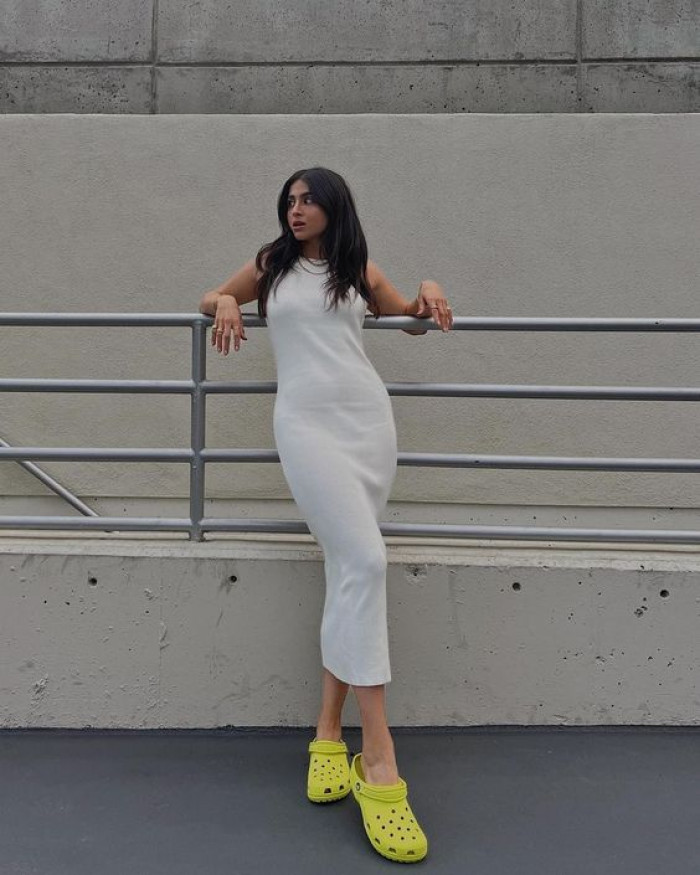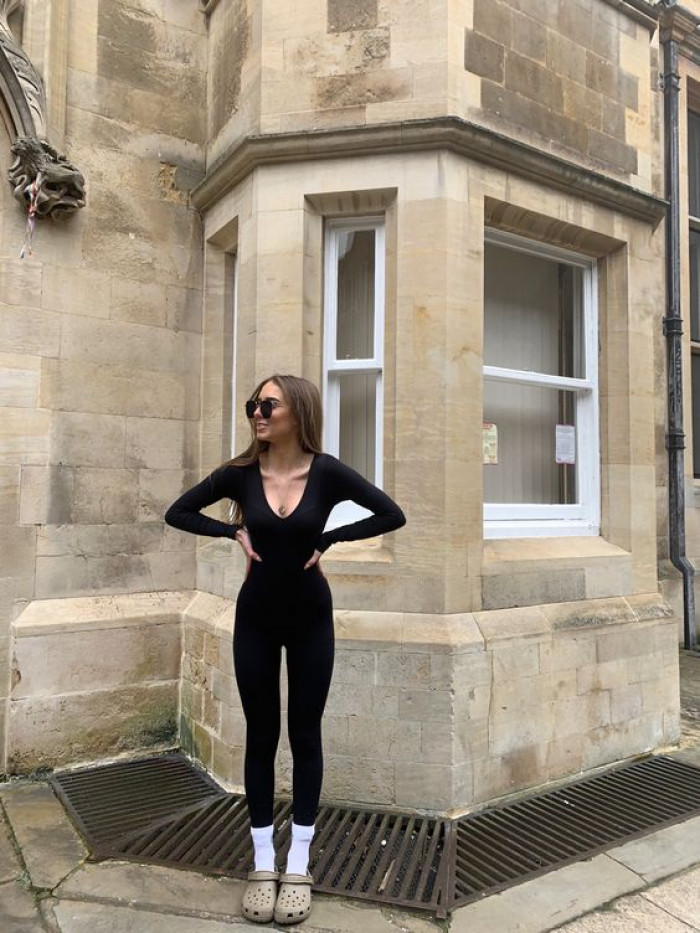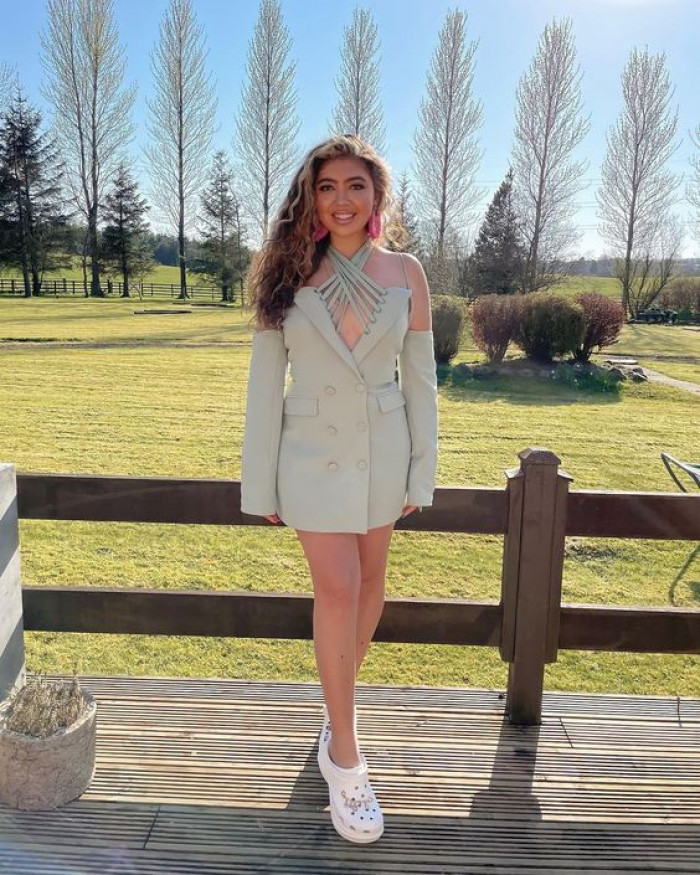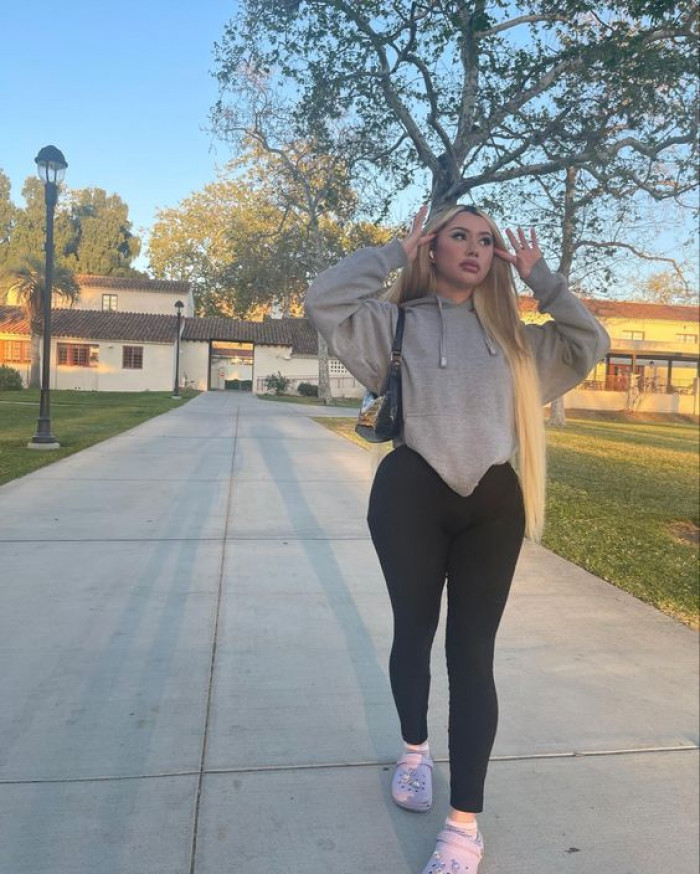 In case some one is wondering what Crocs are and never used them before for them, They are a type of shoes that have become increasingly popular in recent years. They are usually made from a comfortable, lightweight material and can be found in a variety of colors and styles. They are just supper light!
White Crocs outfit ideas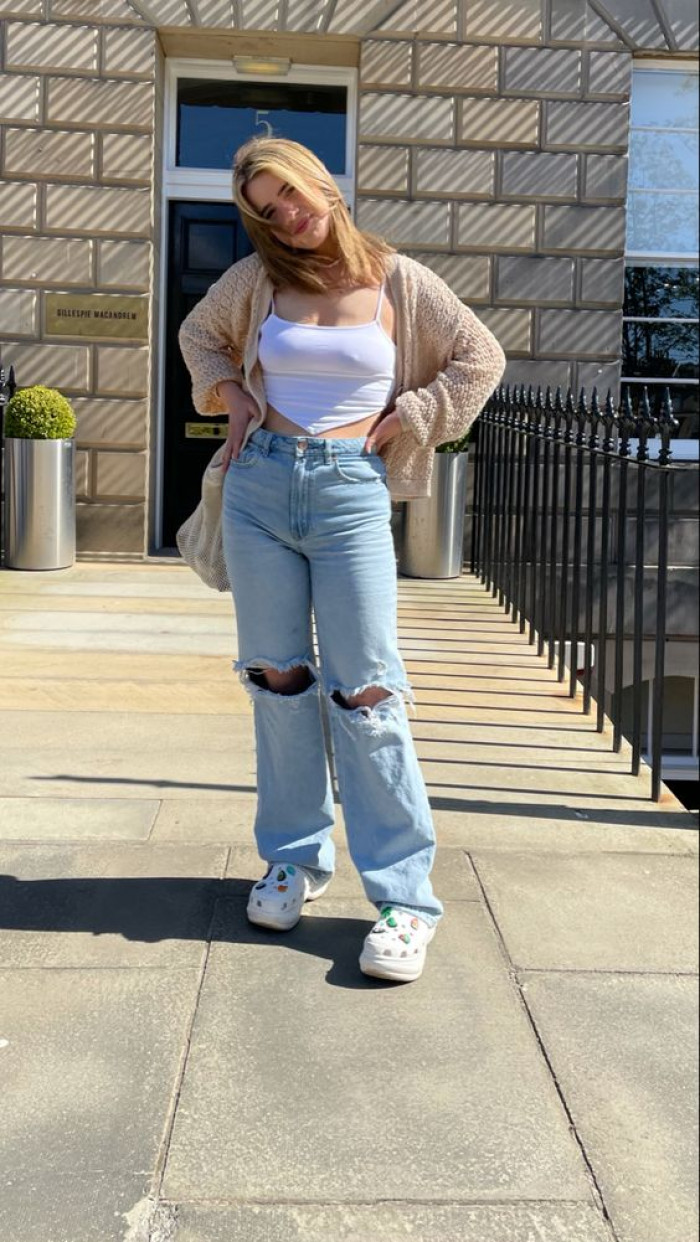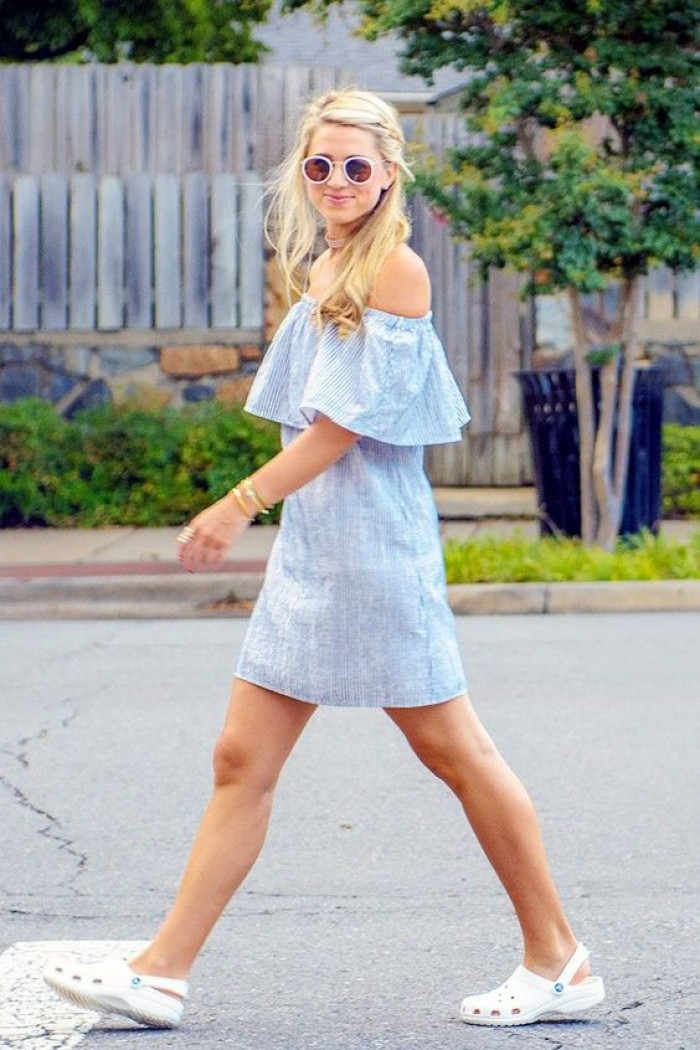 If you're looking for a cute and casual outfit that you can wear on a warm day, why not try a white Crocs outfit? Crocs are comfortable and stylish, and they go great with all sorts of different clothes. Here are just a few amazing ideas to get you started. Hope you will like them:

One option is to pair your Crocs with shorts - This is a great look for running errands or going to the beach. Just throw on a pair of white Crocs, some denim shorts, and a tank top or t-shirt, and you're all set. You could also add a pretty scarf or sunglasses for a bit of extra style.

Another possibility is to wear it with a sundress - This is perfect for days when you want to feel pretty and feminine but don't want to wear heels. Just slip on your white Crocs, put on a floral sundress, and add some dainty jewelry. You could also carry a cute clutch or purse to complete the look.

If you're feeling crafty, you could even decorate your own Crocs with paint or markers. This is a great way to add some personality to your shoes. Just make sure that the paint or markers you use are made specifically for use on plastic so that they don't damage your shoes. Show them off by wearing them with an outfit that coordinates with your design!
Baddie Outfits with Crocs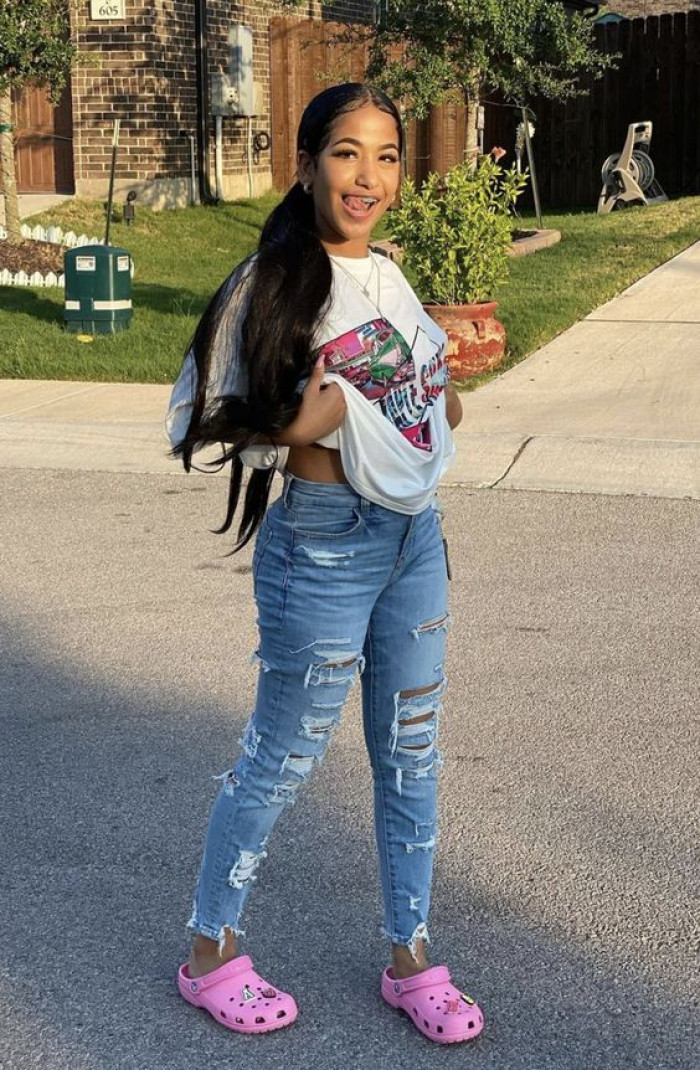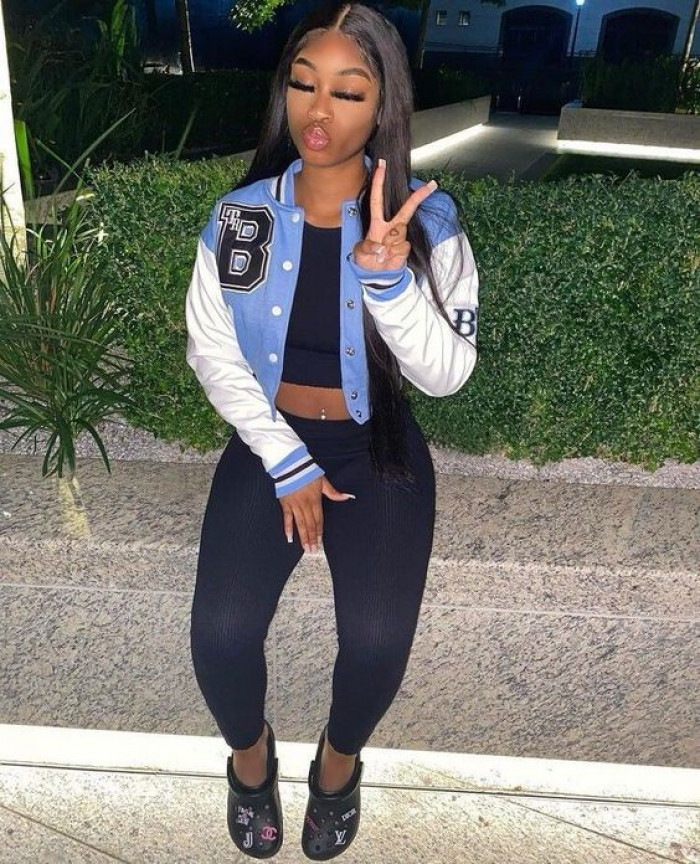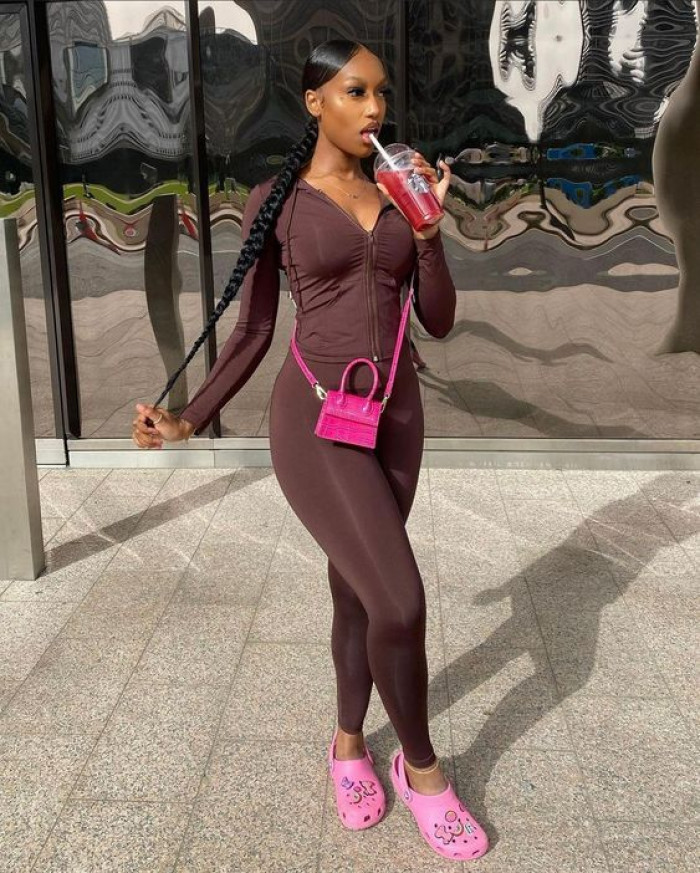 There's no doubt that Crocs have taken over the fashion world by storm. And what's not to love about them? They're comfortable, stylish, and come in a variety of colors and styles. I am sure most of you love them!
But if you're looking to add a little edge to your look, then consider pairing your Crocs with some badass clothing items. Here are some great ideas for baddie outfits with Crocs.
Pair your Crocs with a leather jacket and skinny jeans for a tough and edgy look. Don't forget to add a graphic tee or tank top to complete the outfit.
For a more of a girly take on the baddie look, pair your Crocs with a lace skirt or shorts. Do try a cropped top or bralette to complete the outfit.
If you really want to stand out, go for an all-black ensemble with your Crocs. Throw on some black leggings or skinny jeans, and add an oversized sweater or sweatshirt. Top it all off with a beanie or snapback hat.
Pink Crocs Outfit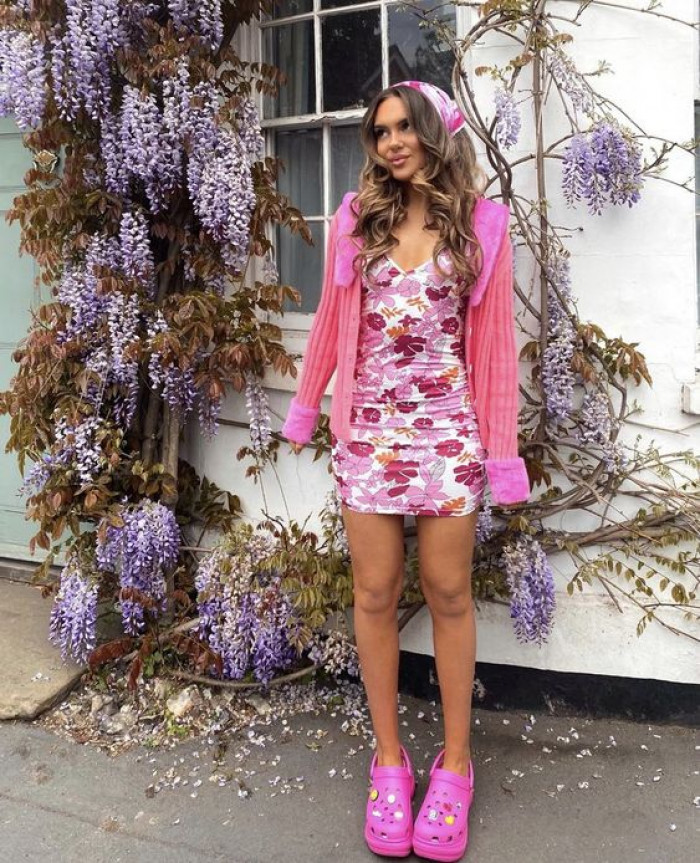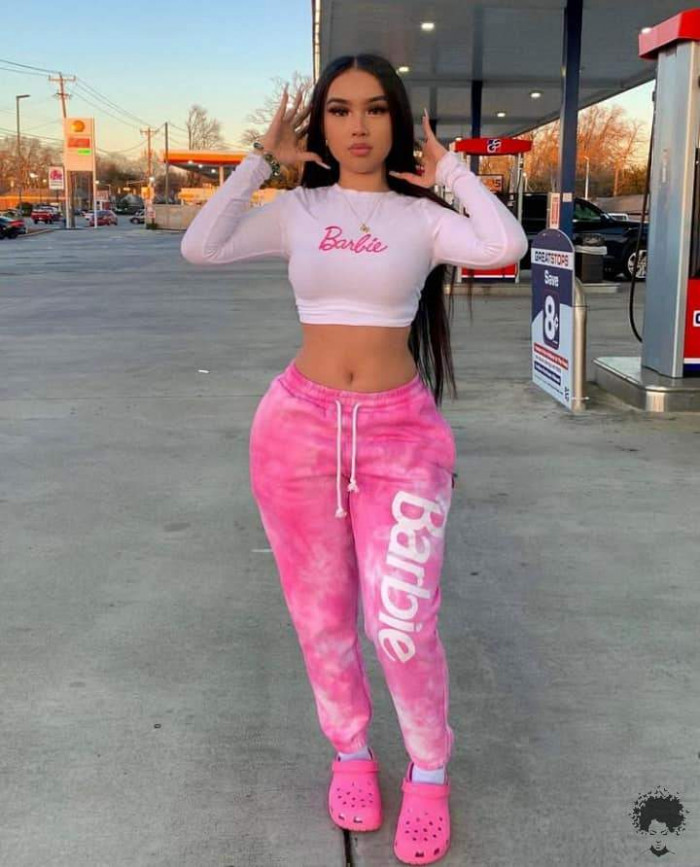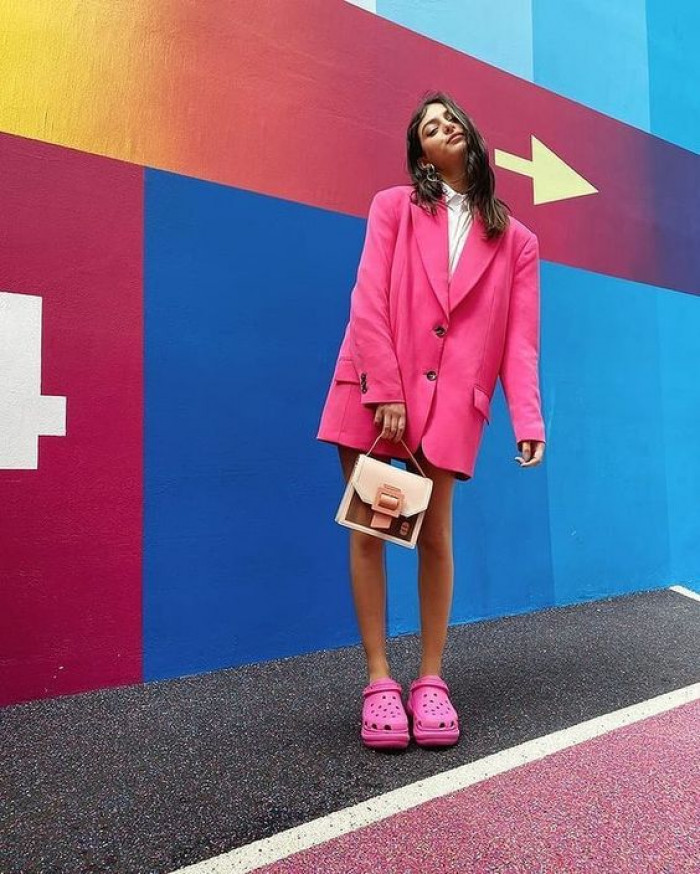 Looking for a fun and unique outfit idea for your little girl? How about pink Crocs! This popular footwear is not only stylish, but also super comfortable and easy to wear. Plus, it's a great way to add a pop of color to any outfit. Some ideas, on how to style pink Crocs for your daughter:

- Just try to pair them with jeans or shorts for a casual look.
- Dress them up with a skirt or dress.
- You may try wearing them with leggings or tights for a comfortable and stylish option.
- Add some cute accessories, such as bows or ribbons, to personalize the look.
School outfits with crocs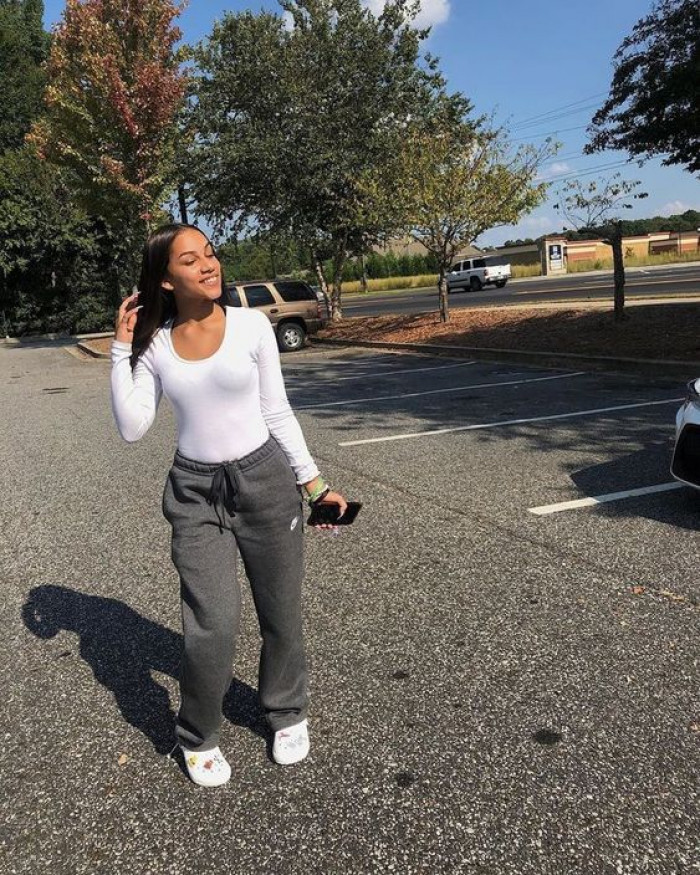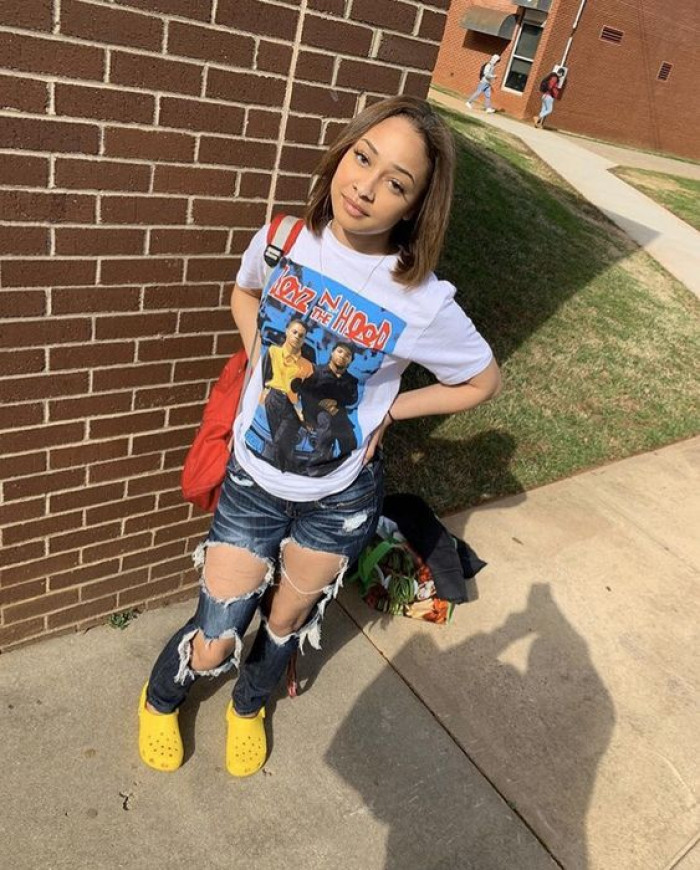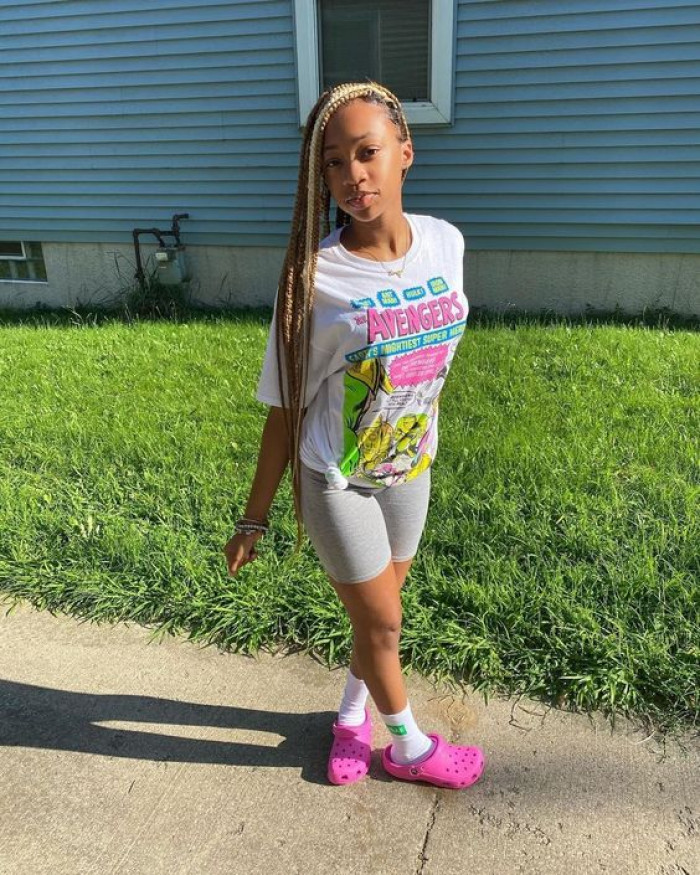 There are plenty of ways to style Crocs, and we think they look great as part of a school outfit! Here are some of our favourite Crocs outfits for girls:

- Crocs looks really amazing and cute with skirt or dress for a girly look.
- Are you thinking of a sporty vibe? Try wearing Crocs with leggings or joggers.
- You may dress up your Crocs with a blazer or cardigan for a smart-casual style.

Do you have any tips on how to style Crocs? Let us know in the comments below!
One of the great things about Crocs is that they can be easily dressed up or down. For example, wearing a pair of Crocs with shorts and a t-shirt is a great way to keep cool and comfortable in the summer heat. But Crocs can also be worn with slacks or a skirt for a more polished look.
So, what outfit is trendy right now? Here are some ideas to get you started:
For a casual look, try pairing your shoes with denim shorts and a cute tank top, you may try a hat and some sunglasses for an extra touch of style.
Try pairing them with black skinny jeans and a blazer, jewellery and heels for an evening-worthy ensemble.
Whether you're looking for something casual or dressy, there's definitely a Crocs outfit that will work for you!
How to Style Crocs women's
Crocs are the perfect footwear for girls who want to be comfortable and stylish at the same time. Here are 15 Crocs outfit ideas that will have you looking your best:
1. This is a great look for running errands or going to school - Pair them with skinny jeans and a cute top.
2. Crocs with a skirt and blouse for a more polished look. Wow!
3. In case looking for a casual and comfortable outfit, with shorts or leggings.
4. Throw on a sundress over your Crocs for a summer-ready look.
5. If you're going to be spending time outdoors, consider pairing Crocs with jeans.
6. To transition your Crocs from day to night, pair them with black pants and a statement top.
7 . For chilly days, pair with socks and leggings or skinny jeans. Add a cute jacket or sweater on top to complete the outfit.
8 . If you want to show off your legs, pair with a mini skirt or dress. Add tights underneath if it's cold outside.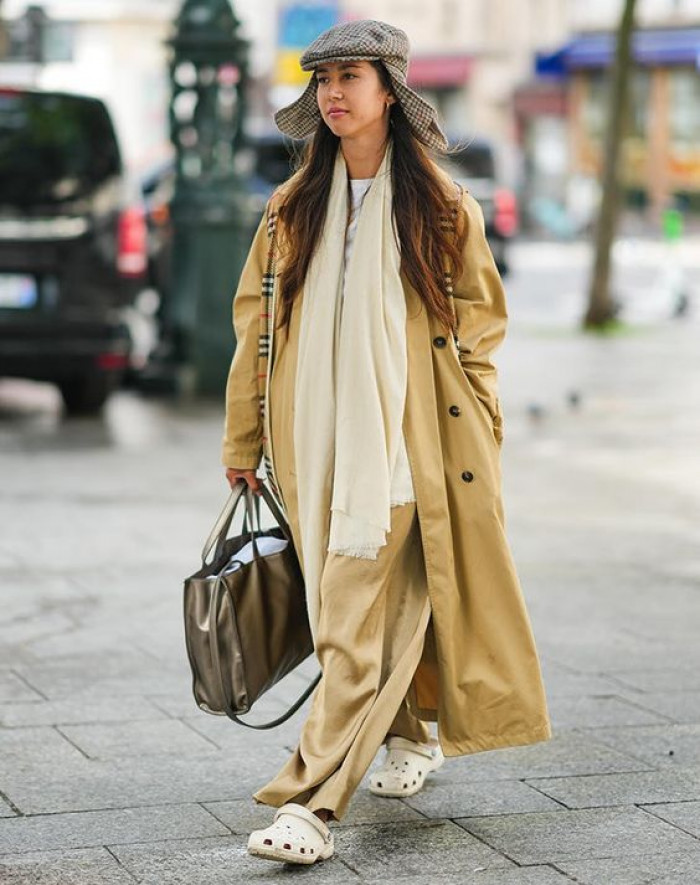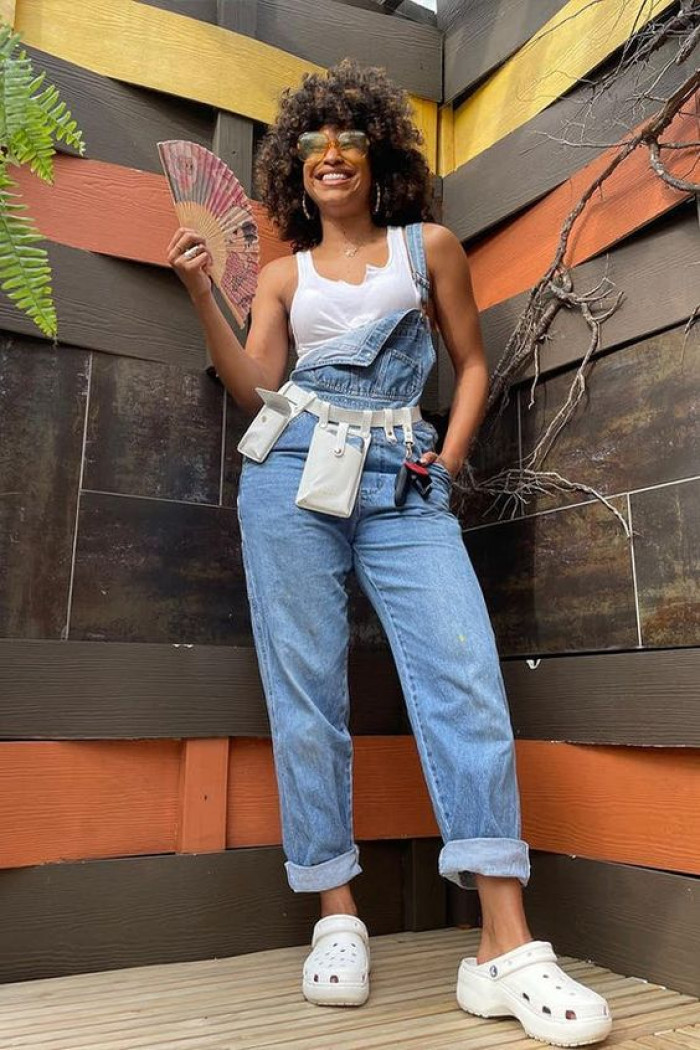 Which Dess type does not looks good with Crocs
As a general rule, dresses that are more fitted or have a more structured silhouette do not pair well with Crocs. This is because the bulkiness of the shoes can make your outfit look sloppy and unfinished. Instead, opt for a dress with a looser fit or flowy silhouette. This will help to balance out the proportions of your outfit and create a more polished look. I personally like Crocs for all occasions due to the level of comfort, do tell your thoughts on the same.