Table of Content
Welcome to the magical hour that deserves a celebration of its own - the Golden Hour. As the sun begins its descent and casts a mesmerizing warm glow over everything it touches, there's no better time to gather your loved ones for a sundowner celebration. Whether you're attending an intimate beach party or a rooftop soirée, one thing is certain: you need to dress the part.
In this blog post, we will guide you through selecting the perfect outfit, accessorizing with flair, and nailing your makeup and hair game for a memorable sundowner celebration. So grab your sunglasses and get ready to shine as bright as that golden sky! Let's dive into the world of dressing up for the Golden Hour!
The Significance of the Golden Hour
The Golden Hour is that magical time of day when the sun begins its descent and casts a captivating warm light across the land. It's a fleeting moment where everything seems to glow with an ethereal radiance. Photographers and artists alike have long been captivated by this enchanting hour, as it provides the perfect lighting for capturing breathtaking moments.
But beyond its visual appeal, the Golden Hour holds deeper significance. It symbolizes transition and change - a gentle reminder that nothing lasts forever. Just as the sun sets, marking the end of one day and giving way to another, life too is filled with cycles of beginnings and endings.
During this peaceful hour, nature seems to slow down as if savoring each precious second. The hustle and bustle of daily life fade away, leaving room for reflection and introspection. It's a time to appreciate beauty in all its forms - from vibrant flowers bathed in golden hues to soft whispers carried by gentle breezes.
Opt for a flowing summer maxi dress or a chic sundress to capture the relaxed elegance of the event. Local boutiques offer a variety of options that will make you the star of the soirée.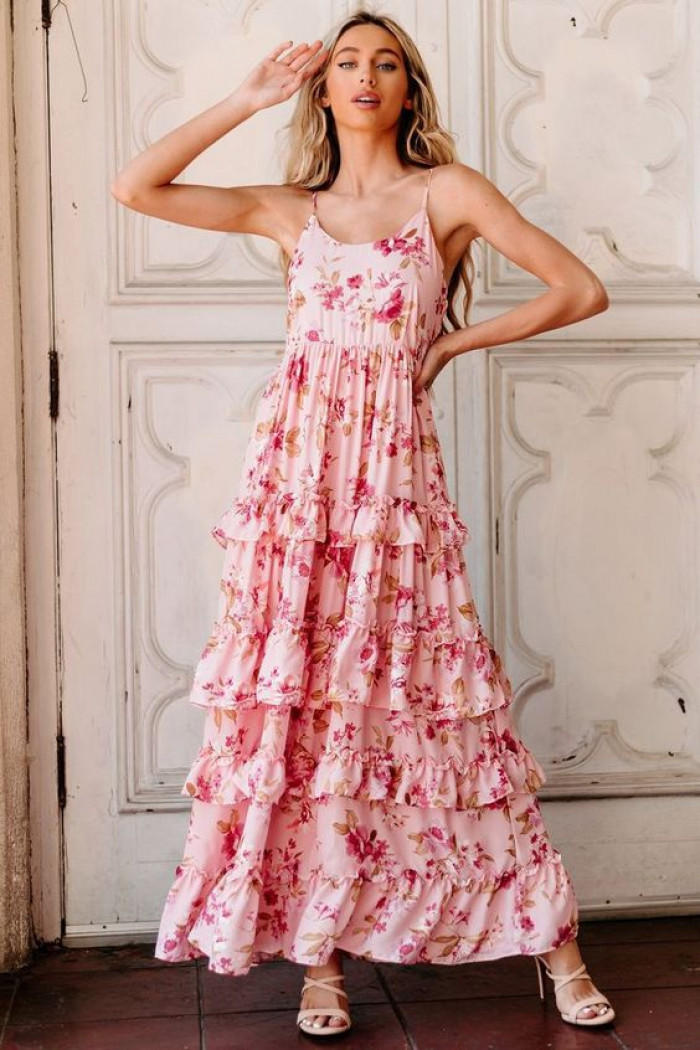 Choosing the Right Outfit for a Sundowner Celebration
Choosing the right outfit for a sundowner celebration is all about striking the perfect balance between style and comfort. After all, you want to look effortlessly chic while enjoying the golden hour festivities. When deciding what to wear, there are a few key factors to consider.
A. Consider the Location and Setting
When dressing up for a sundowner celebration, one of the most important factors to consider is the location and setting. Whether you're attending a beachfront party or a rooftop soiree, your outfit should reflect the ambiance of the venue.
For a beachside gathering, opt for a breezy maxi dress in vibrant colors or tropical prints. This will not only keep you cool but also add an element of fun to your look. Pair it with some strappy sandals or espadrilles for that perfect seaside vibe.
B. Keep it Comfortable and Stylish
When it comes to dressing up for a sundowner celebration, comfort and style should go hand in hand. After all, you want to be able to enjoy the golden hour without any discomfort or restrictions. So how do you keep your outfit both comfortable and stylish?
Consider opting for breathable fabrics that allow for movement. Choose lightweight materials like cotton or linen that will keep you cool during those warm summer evenings. Flowy silhouettes are also a great option as they provide ease of movement while still looking fashionable.
By keeping these tips in mind and selecting comfortable yet stylish pieces, you'll be ready to soak in the beauty of the golden hour at any sundowner celebration!
C. Opt for Light, Flowy Fabrics
When it comes to dressing up for a sundowner celebration, one of the key factors to consider is the choice of fabric. Opting for light and flowy fabrics can make all the difference in creating a comfortable yet stylish outfit such as a light weight party dress.
Light fabrics such as chiffon, silk, or cotton blends are perfect for capturing the essence of the golden hour. These materials not only allow your skin to breathe but also create beautiful movements when you walk or dance. Imagine twirling under the setting sun with your flowing dress swaying in sync!
Remember, comfort should be just as important as style when selecting your outfit. With light and flowy fabrics on your side, you'll feel at ease while radiating beauty and grace during this enchanting time spent celebrating life's precious moments at sundown.
Accessorizing for the Golden Hour
When it comes to accessorizing for a sundowner celebration during the golden hour, less is often more. The soft glow of the setting sun creates its own magical ambiance, so you want your accessories to enhance rather than overpower this natural beauty.
Jewelry Choices
When it comes to choosing the right jewelry for a sundowner celebration, there are a few factors to consider. First and foremost, you want your accessories to complement your outfit and enhance your overall look. Opt for pieces that reflect the golden hour's warm tones and add a touch of sparkle.
For necklaces, consider delicate chains with dainty pendants or layering multiple pieces for an effortlessly chic vibe. Earrings can range from simple studs to statement chandelier designs, depending on your personal style and the formality of the event.
Bracelets or bangles can add some extra flair to your ensemble, whether you choose minimalistic gold bands or opt for colorful beaded designs.
Footwear Options
When it comes to footwear options for a sundowner celebration, comfort is key. You want to be able to enjoy the festivities without any pain or discomfort in your feet. Opt for stylish and comfortable heels that will keep you on your toes all evening long.
For a more casual and bohemian look, consider wearing a pair of strappy sandals or espadrilles. These types of shoes are not only fashionable but also provide great support for walking around during the event. Choose neutral colors like a tan or nude to easily complement any outfit.
If you're looking to add some height and glamour to your ensemble, wedges are an excellent choice. They offer stability while still giving you the desired lift in height. Look for wedges with intricate detailing such as braided straps or metallic accents for a touch of elegance.
Conclusion
Dressing up for a sundowner celebration during golden hour is an opportunity to showcase your personal style while embracing the beauty of the setting sun. By considering factors such as location, comfort, and fabric choice, you can ensure that your outfit reflects both elegance and ease.
As you prepare for a sundowner celebration, keep the above mentioned tips in mind and let yourself shine during this magical time of day. Whether it's a beachside soiree or a rooftop gathering overlooking the city skyline, embrace the golden hour with confidence and style!
So go ahead - dress up in your favorite outfit, accessorize with flair, and let yourself be inspired by nature's most enchanting display: The Golden Hour!