Is there anything more glamorous than a women in a beautiful sequin skirt? We don't think so. So what you are waiting for; look for inspiration, you don't need to look any further than the runways. From now until the end of the year, there are plenty of special events that you can dress up for. But what if you don't want to spend a fortune on designer clothes? You must check out these skirt outfit ideas below. Each one is affordable and sure to make a statement. They are just amazing!
Black sequin skirt outfit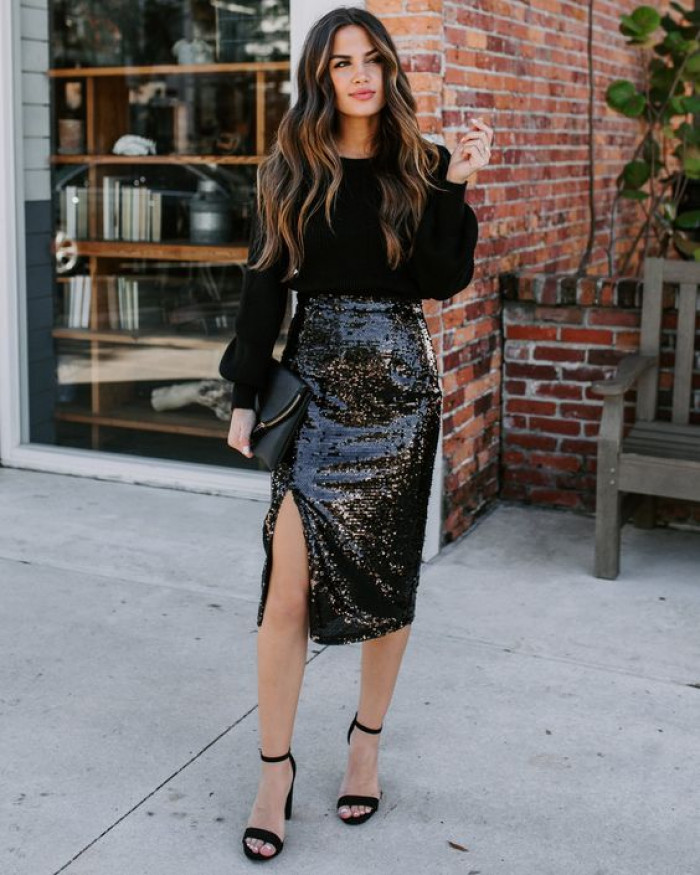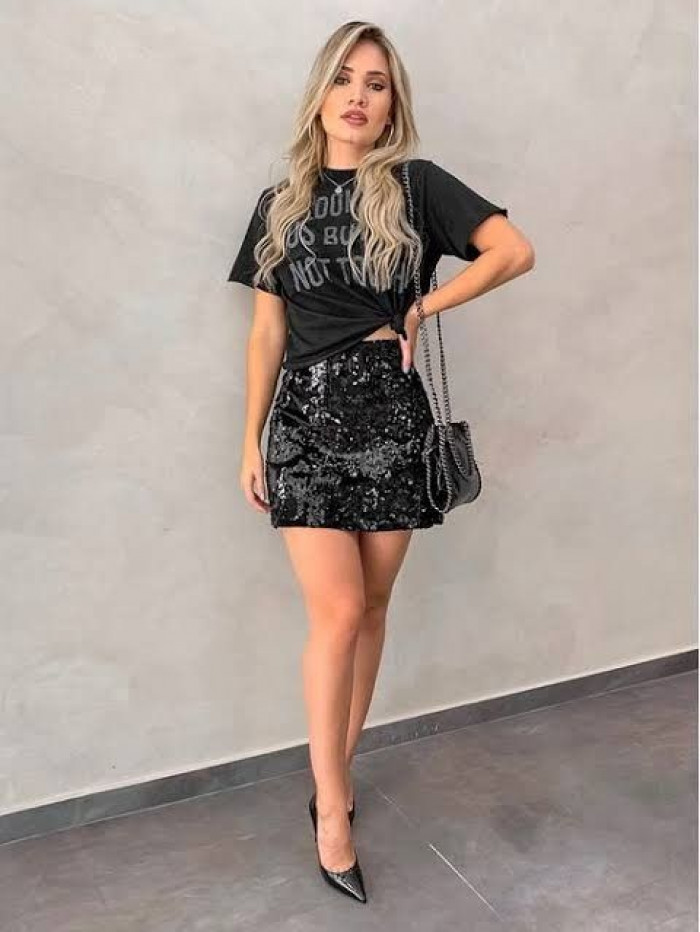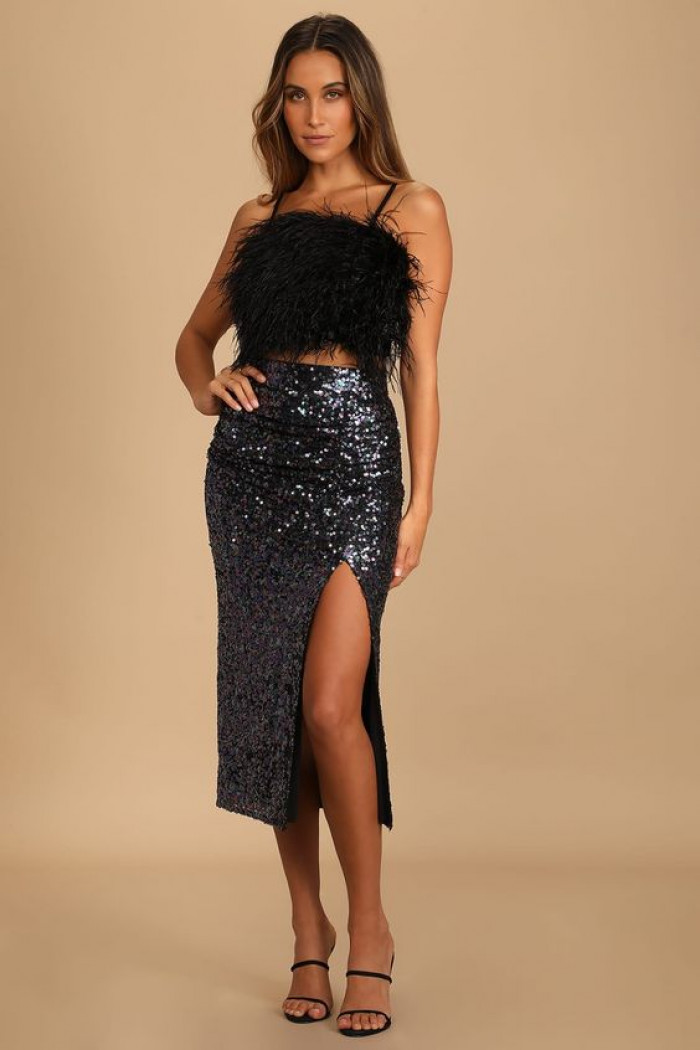 Black sequin skirt outfit to wear this holiday season
1. Wear a sequin-embellished skirt with a crisp white blouse.
2. Add a chunky gold necklace and heels for an edgy look.(matching)
3. Dress up your ensemble with a fur coat and statement earrings.(of matching color)
4. Dress down your look with some simple sandals and an oversized cardigan.
5. For a more formal option, team your skirt with a sleek blazer and high-shine pumps.
What to Wear With Sequin Skirts?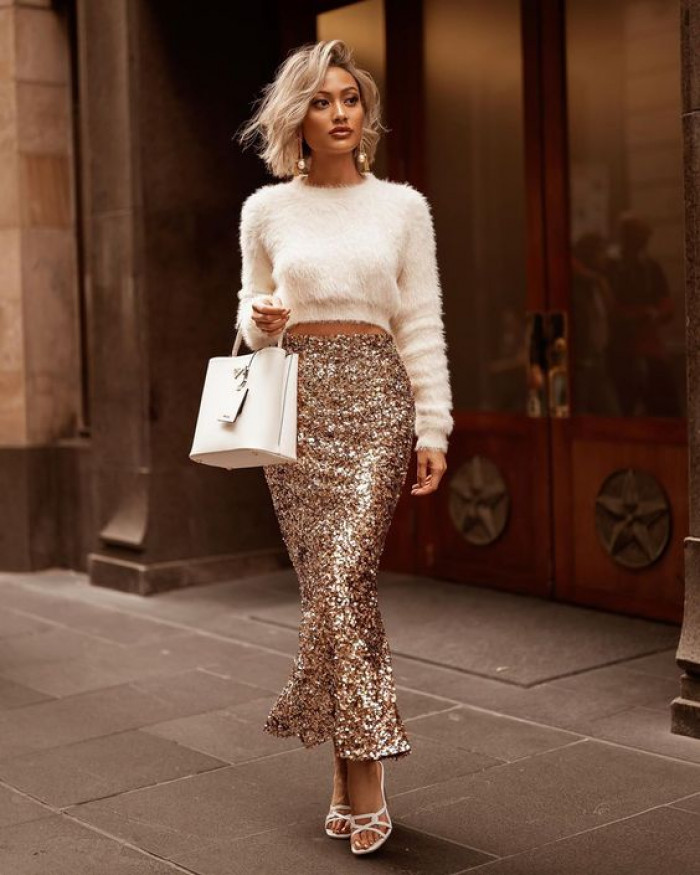 If you're going to wear a sequin skirt, make sure you have the right outfit to go along with it! Here are some ideas that will help you look your best.
1. Wear a short top to compliment the sequin skirt.(of great fit)
2. Accessorize with statement earrings and a pretty necklace.(small one)
3. Opt for nude shoes or ballet flats, if you don't want to wear any other type of shoe.
4. Finish off the look with a dusting of loose powder and an easy hairstyle like a messy bun or side swept bangs.
Sequin Skirt Party Outfit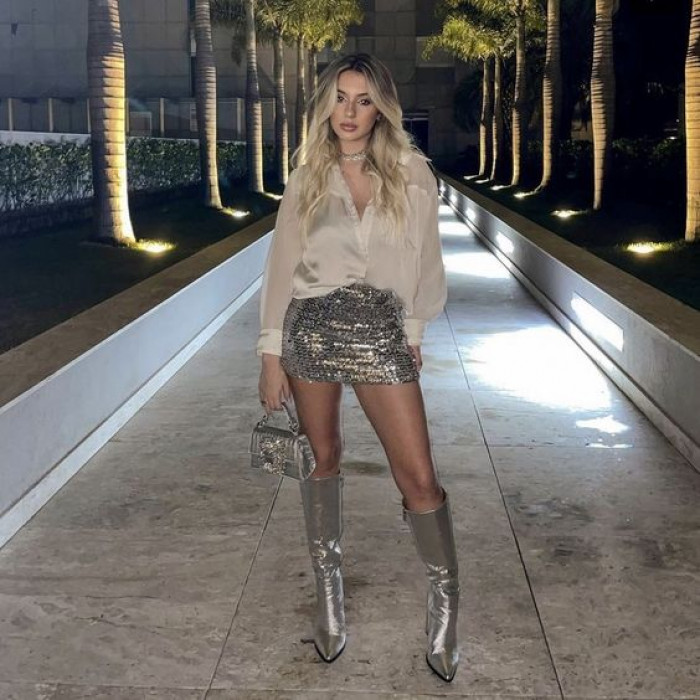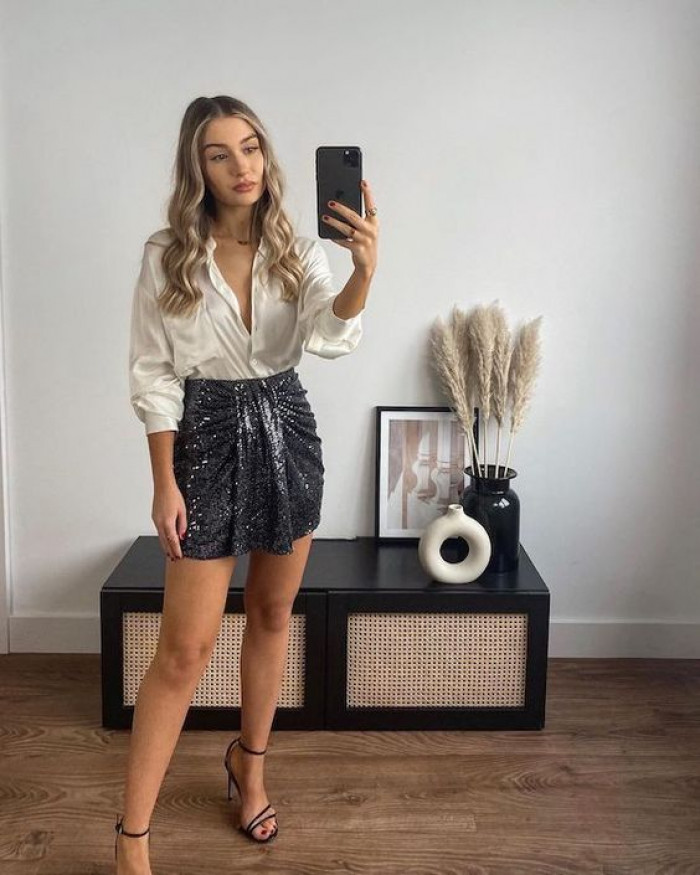 Mind blowing! Are Looking to add a bit of pizzazz to your next formal event? Why not try a sequin skirt outfit! These eye-catching skirts are perfect for dressing up any look, and they're sure to get some compliments. Here are four ideas for how to wear a sequin skirt:
1. Just give a conservative look, wear with a plain sequin skirt with a blazer or jacket.(in winter)
2. Don't forget this festive look; plain sequin skirt with colorful accessories like statement earrings and scarf.
3. Want to give a sultry style, try get a matichin sheer sequin skirt with high heels and flashy jewelry.
4. For an extra glamourous look, pair your sheer sequin skirt with faux fur trimmed coats and ornate necklaces. There's no wrong way to wear a sequin skirt - just experiment until you find the look that fits your personality best!
Can I Wear Sequin Skirts to Work?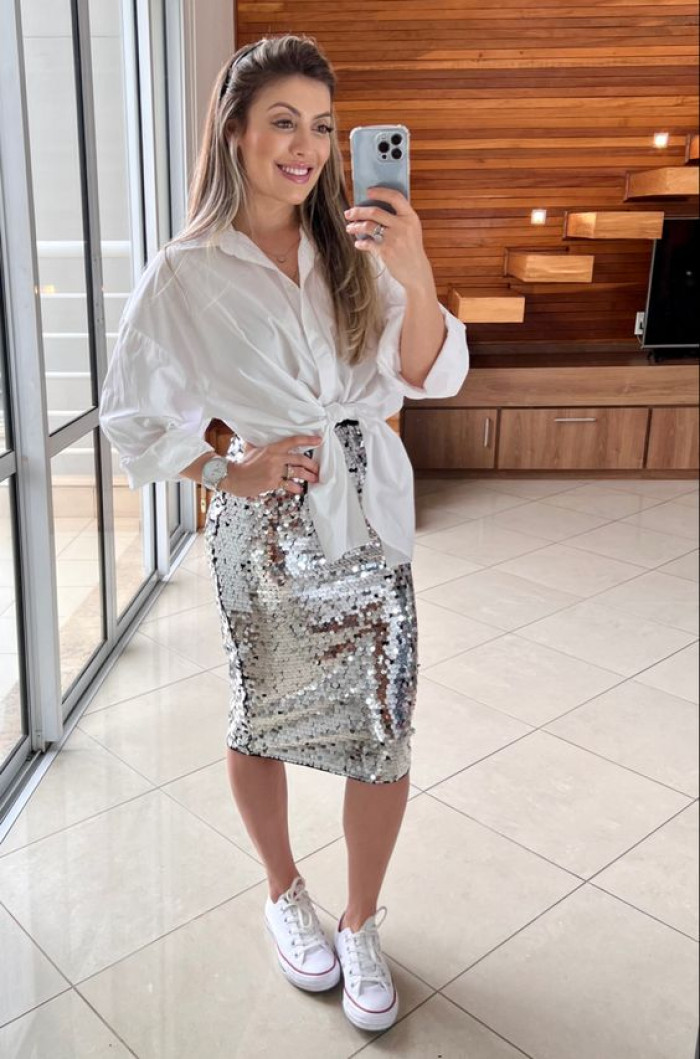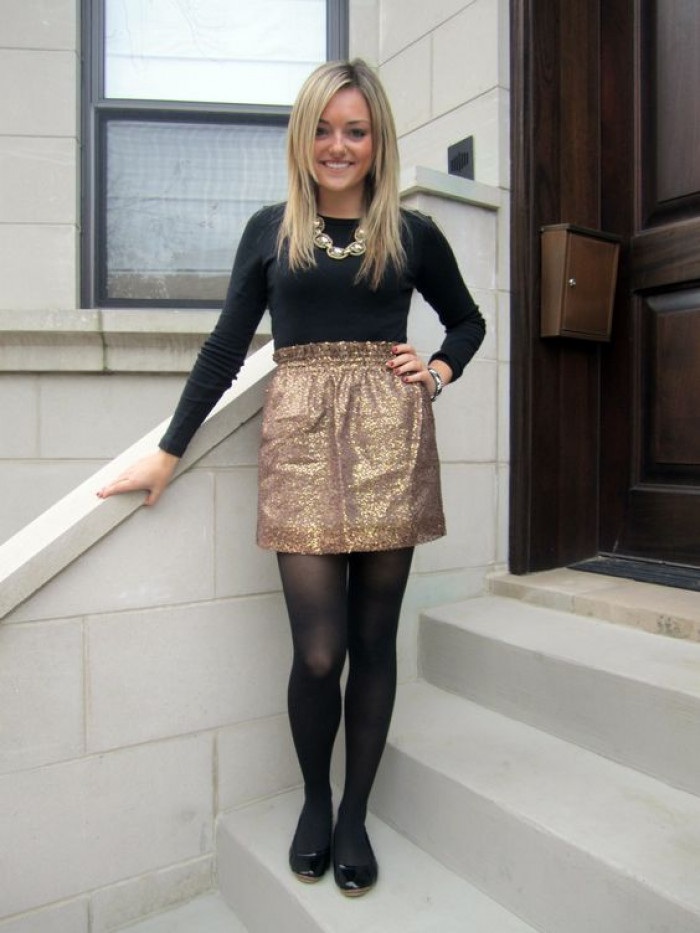 Its a very good question! When you want to stand out at work, don't dress like everyone else. Try a fun and flirty sequin skirt outfit! Whether you're looking for something special for a special occasion or just something different to wear on a daily basis, these skirts are sure to please.
There are so many great options when it comes to sequin skirts. You could go with a classic sequin skirt design, or try something more daring and unique. For example, if you're feeling playful and want to have some fun at work, try wearing a skirt that features colorful sequins all over it. This will really set you apart from the other employees and make you look very stylish.
If you're not sure where to start when it comes to finding the right sequin skirt outfit, take a look online. Check out our designer options for sequin skirts, as well as affordable alternatives that will still give you the look you're after. With so many different styles and variations available, there's bound to be one that perfectly matches your personality and style.
Sequin midi skirt outfit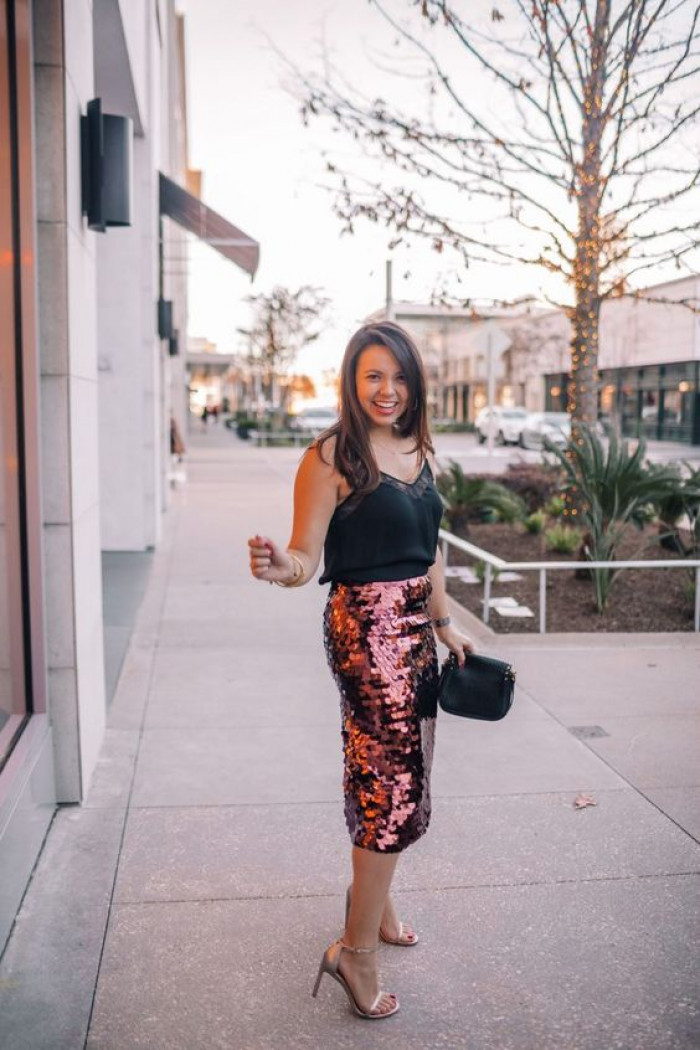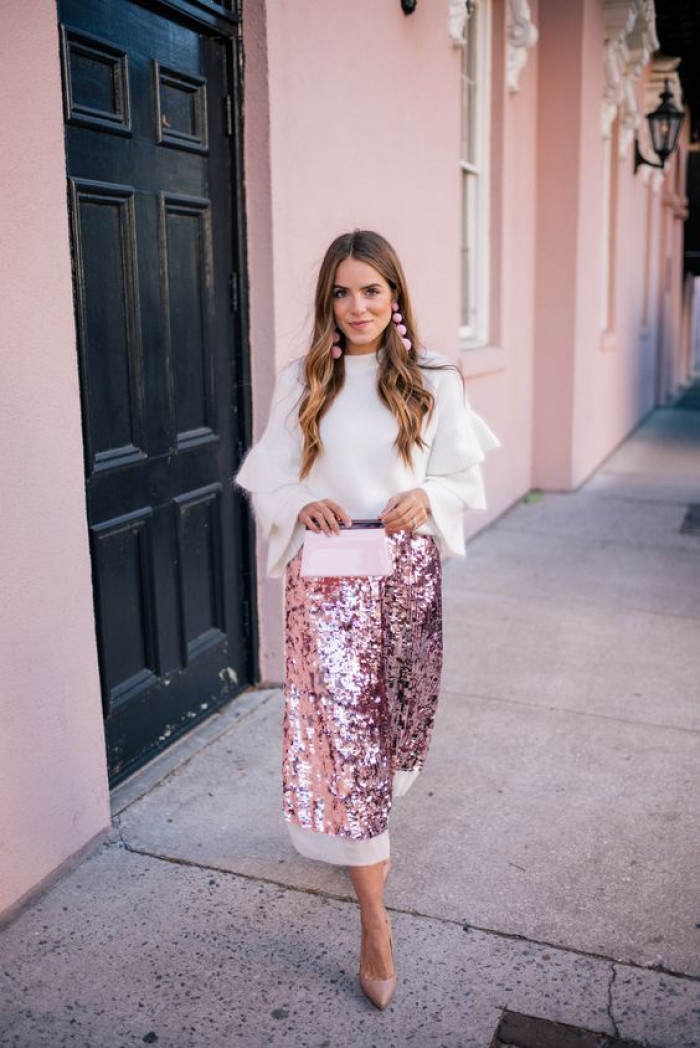 Getting ready for next special event: Considering a sequin midi skirt outfit options! This style is perfect for dressing up or down, and can be paired with a simple blouse or top. For an extra touch of glamor, add a sequin shrug or belt. To complete the look, choose high heels and some jeweled accessories.
To make this chic outfit perfect, start by selecting a sequin midi skirt in an attractive color. Be sure to choose one that will complement your top choice. Next, find a blouse or shirt in the same color and pattern as your skirt. Try wearing it open over your skirt so that the two pieces form an interesting contrast. For an extra touch of glamor, accessorize with a sequin shrug or belt. Add some sexy high heels and you're good to go!
Sequin Skirt and Top Set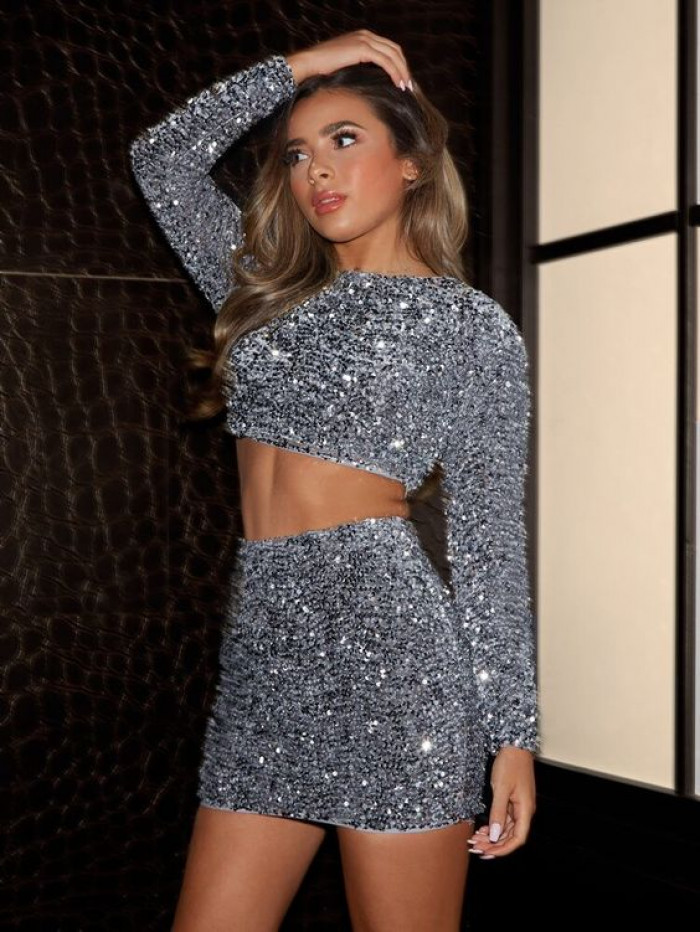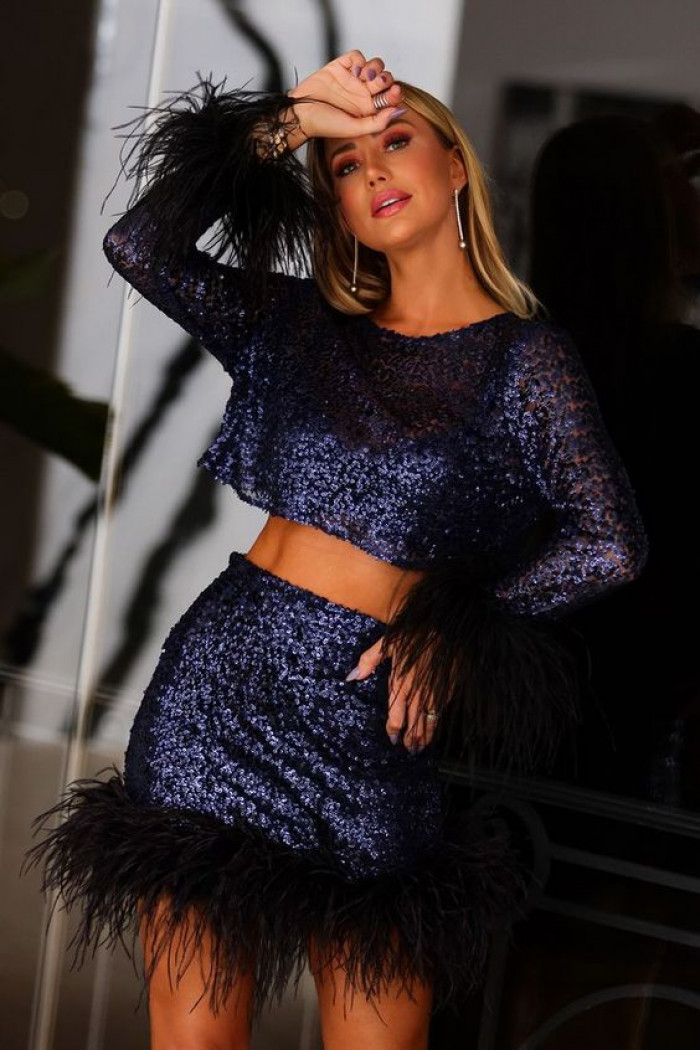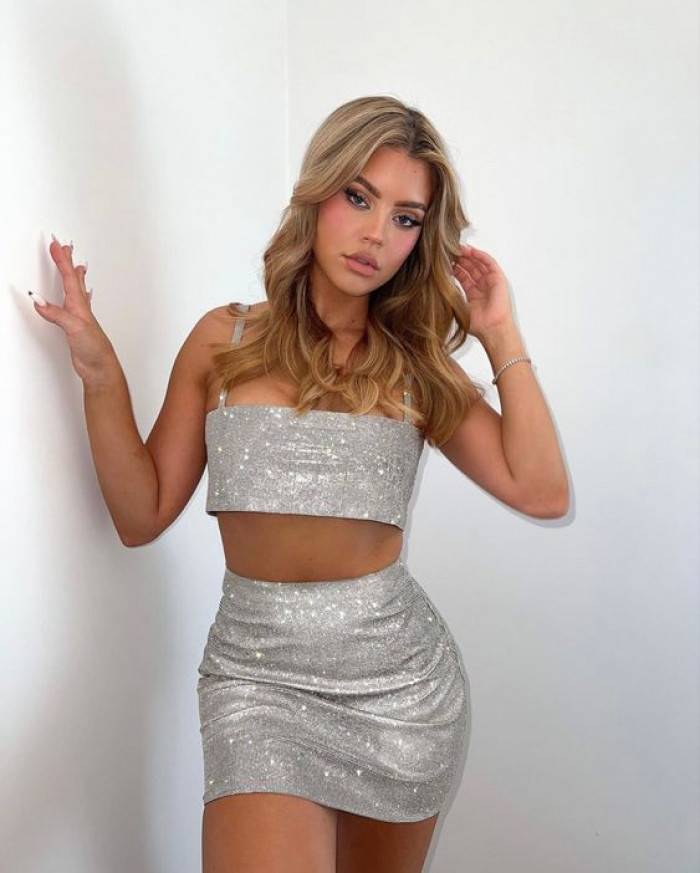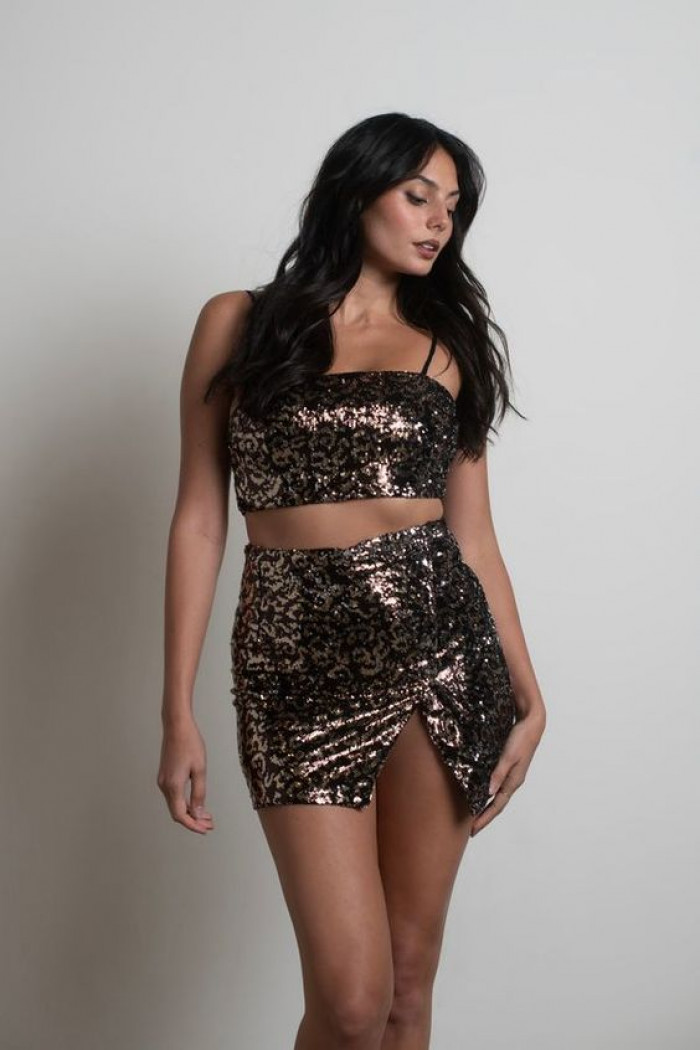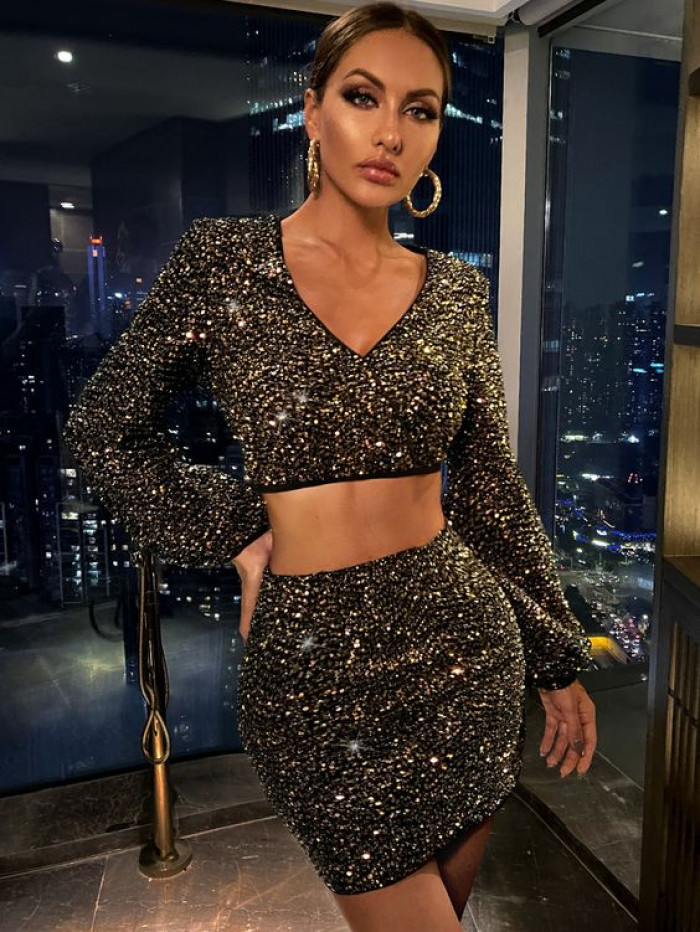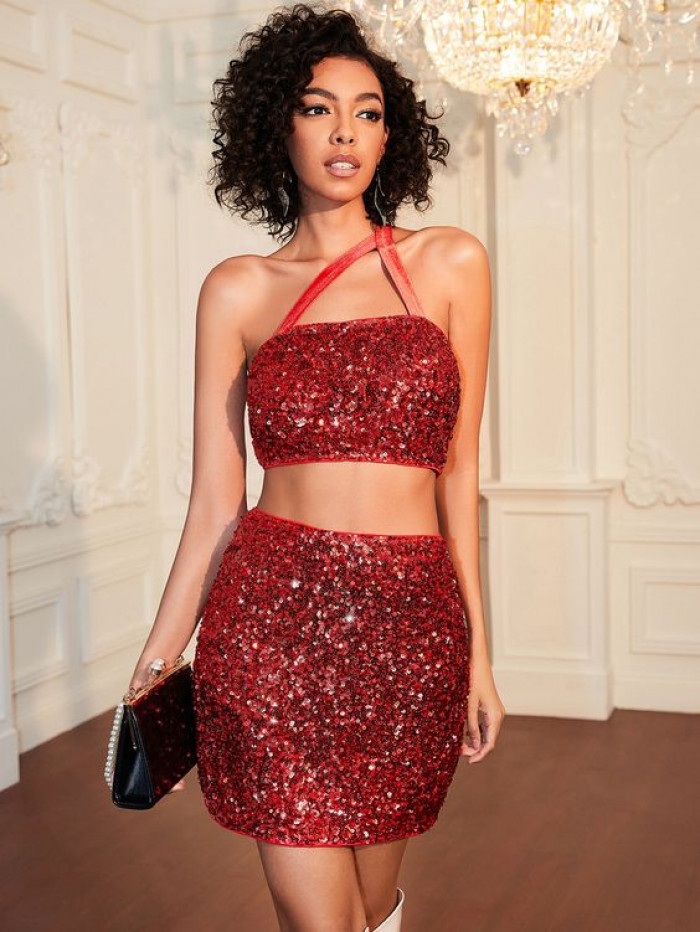 Valentine's Day Special Sequin skirt: Check out these Sequin Skirt and Top Set ideas for valentine day! These outfits are sure to make anyone feel special, and they're both easy and affordable to put together.
The first outfit is a simple skirted set that features a red skirt and white top. The skirt is made from a lightweight material that drapes nicely around the body, and the top can be worn either tucked in or left open to reveal a feminine shoulder-strap dress. This set is versatile enough to wear on any occasion, but it's especially perfect for Valentine's Day celebrations!
The second one is a bit more elaborate than the first. It features a black sequinned skirt that falls loosely around the legs and an ornate border print top that cinches at the waist with buttons. This combination looks stunning both on its own and paired with high heels for an extra touch of glamor. Whether you're planning a formal event or just want to look pretty for Friday night drinks, this outfit is definitely worth trying out! I must say its one of the best!
Sequin mini skirt outfit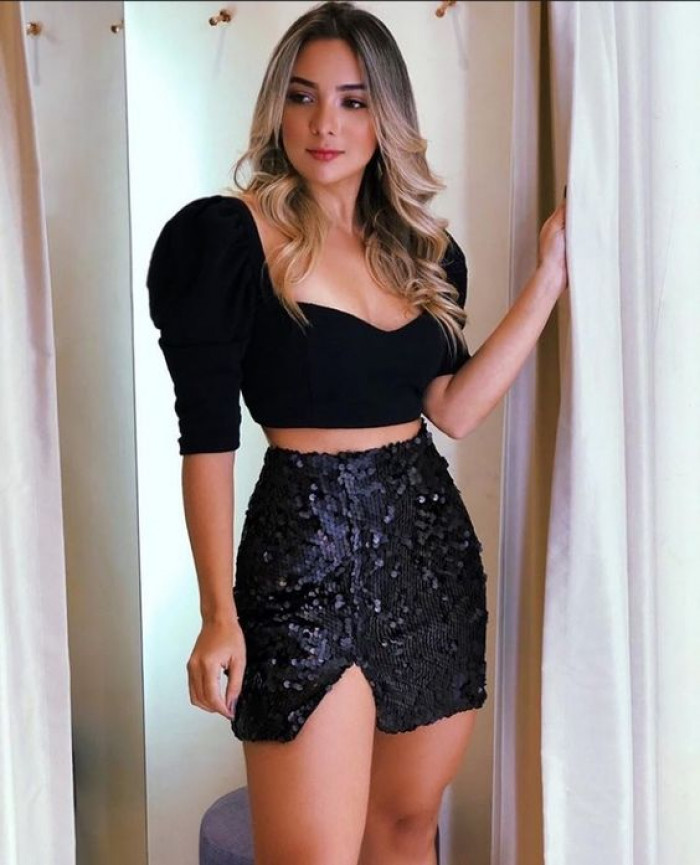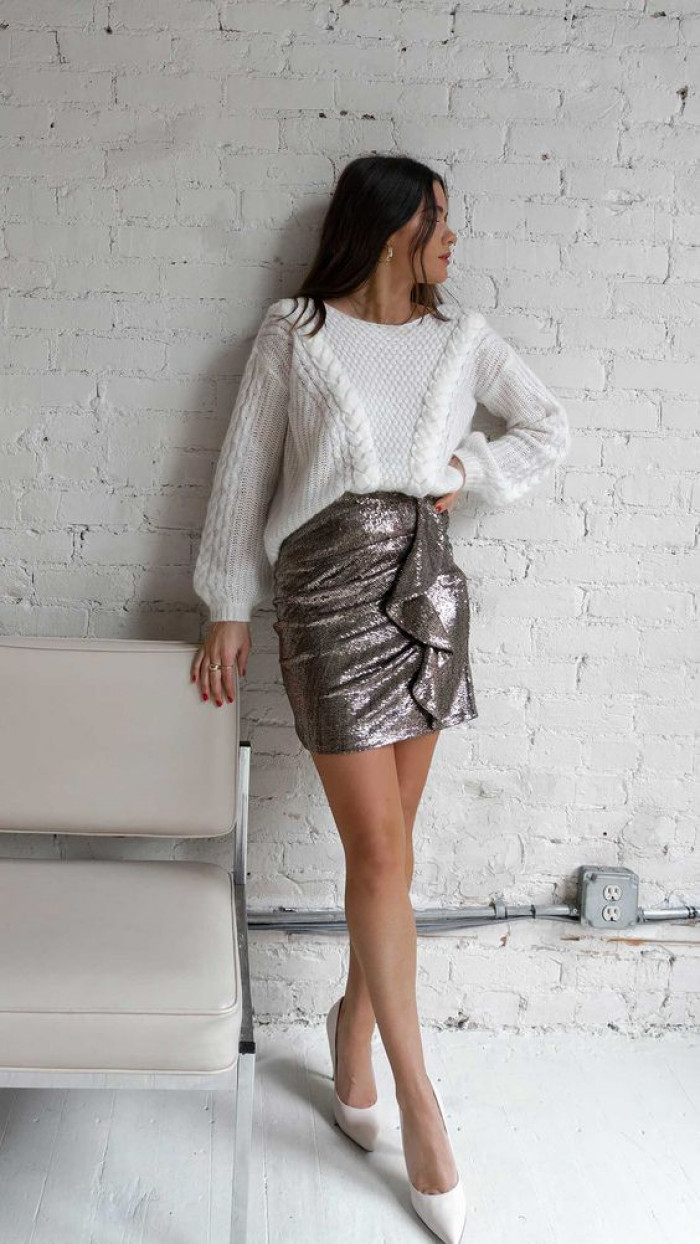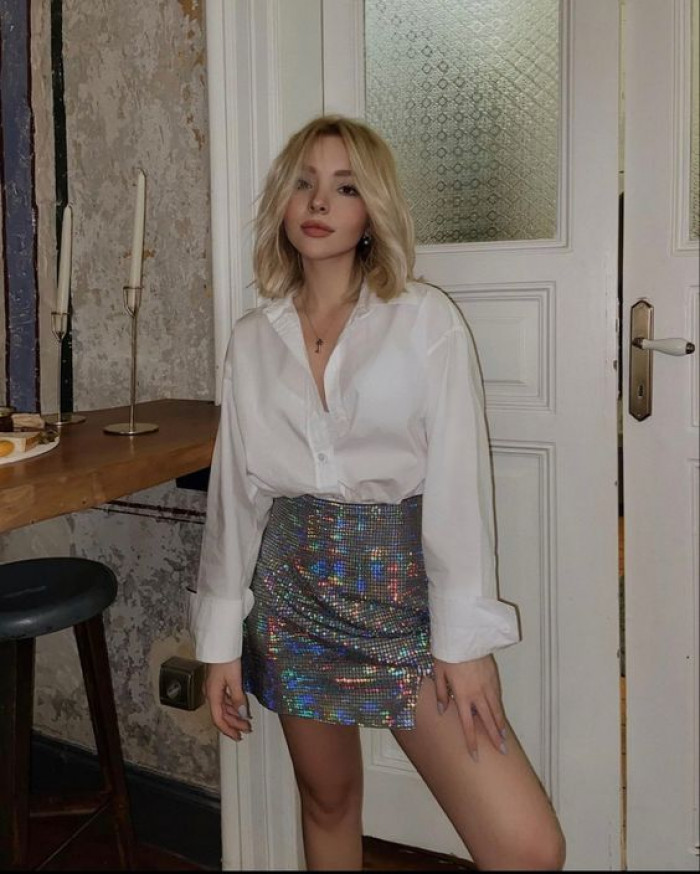 Looking for a unique and stylish sequin outfit to wear this summer? Do check out these Sequin mini skirt outfits! They are perfect for outing with friends or dressing up for a special occasion during summer.
Here are some ideas to get you started:
1. Start with a basic skirted outfit and add a pop of color with some sequin accessories. You could try wearing a bright pink belt, shoes, or purse.
2. Add interest to your ensemble by adding sequin highlights to your hair or nails. You could also choose to go solo with just a simple skirt and top pair of shoes.
3. Want to give it a dramatic look, team a sequin mini skirt with an oversized crop top and statement earrings. This look is perfect if you want to stand out from the crowd!
Sequin pencil skirt outfit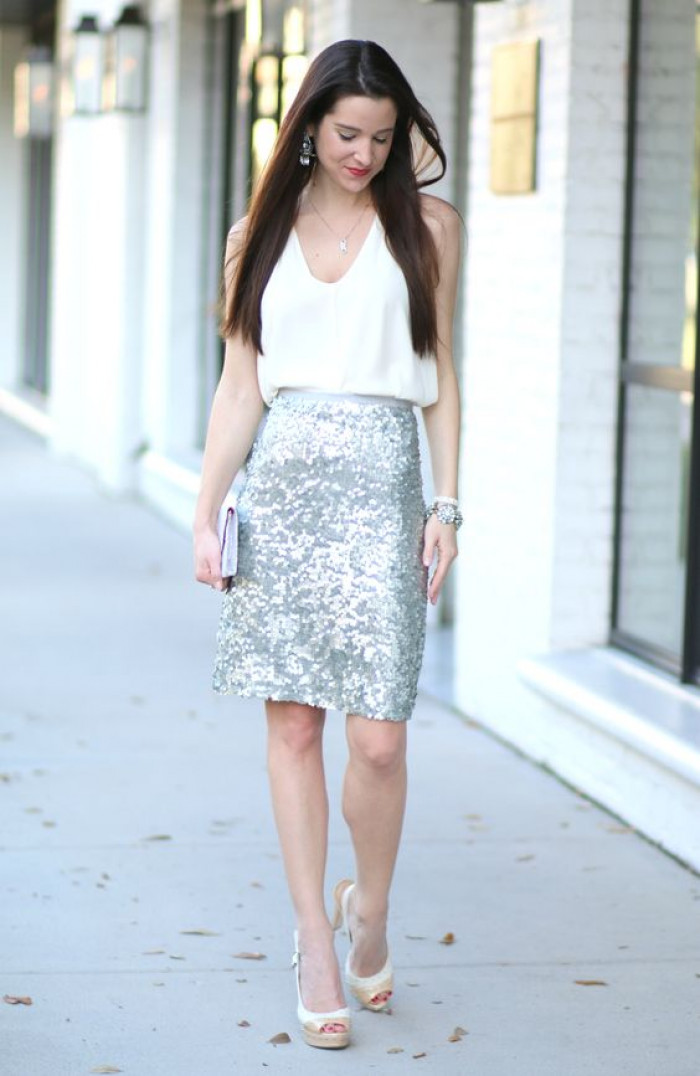 Are you looking for a fashion-forward outfit to wear this fall? I must say you will fall in love with them. Some handpicked outfit ideas for fall, hope you will like them.
In case you want to give a formal look, try dressing up your skirt with a blazer and pearls.
For a more of laid-back vibe, go for a printed top and jeans.
Or, combine the two styles by wearing a printed top with skirts that have some sparkle added.
Whatever look you choose, make sure the skirt is fitted so it lays perfectly on your curves. And don't forget accessories! A pair of heels will complete your look perfectly.(preferable high-heels)
Sequin Skirt outfit Plus size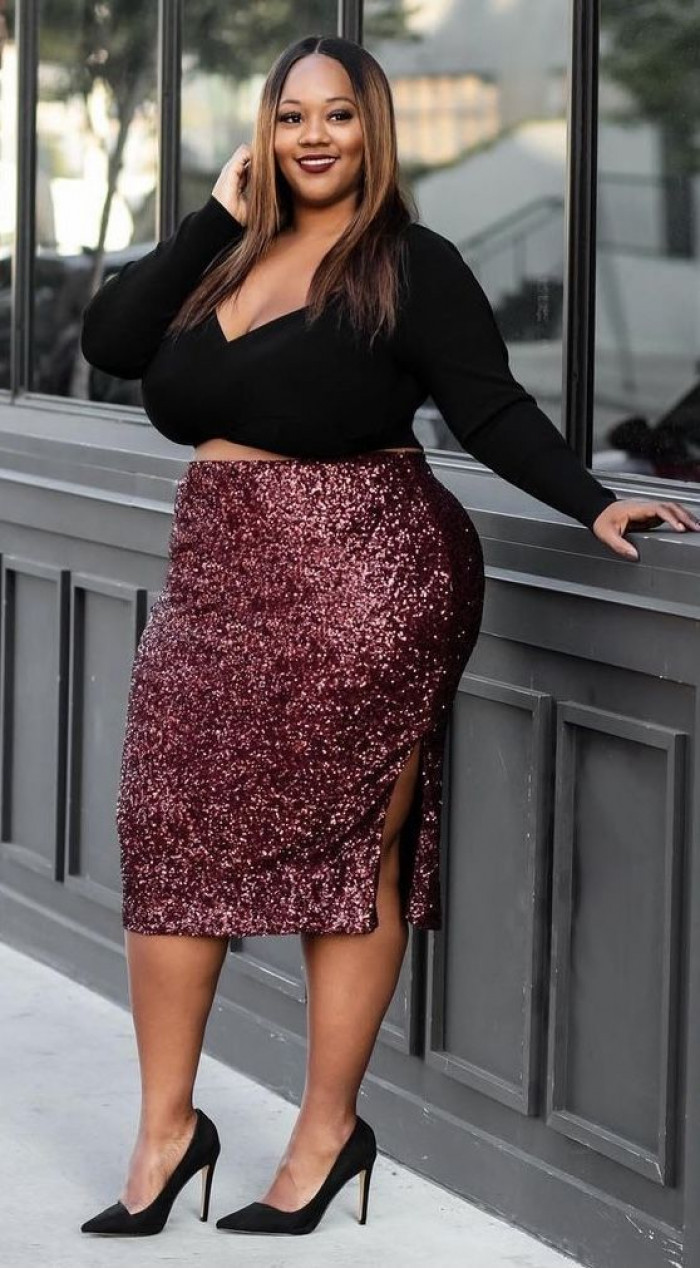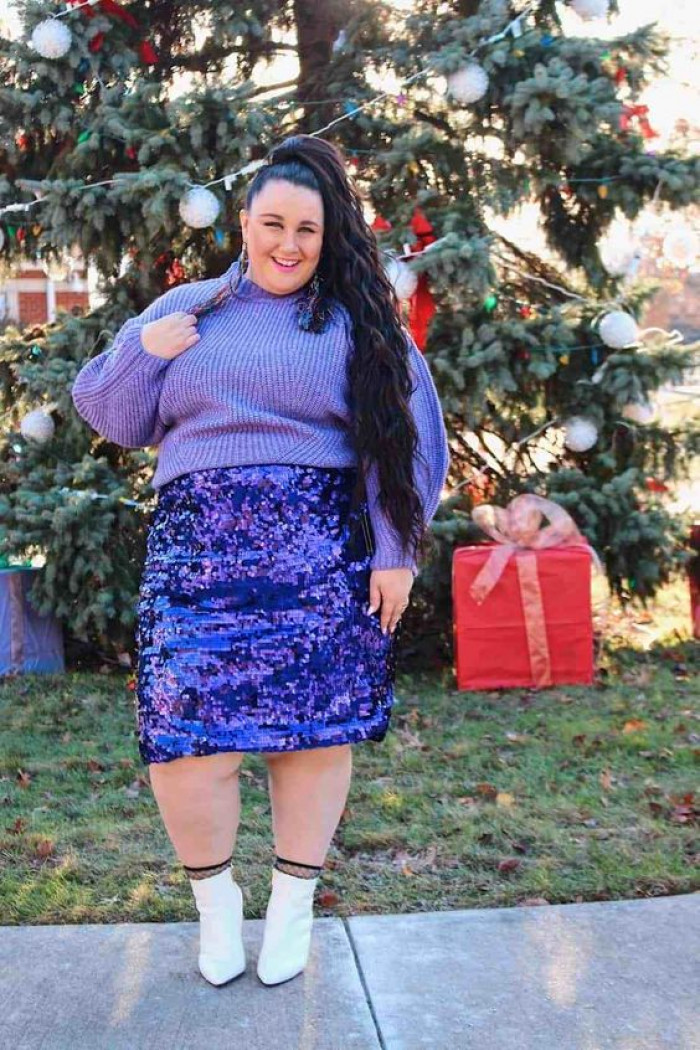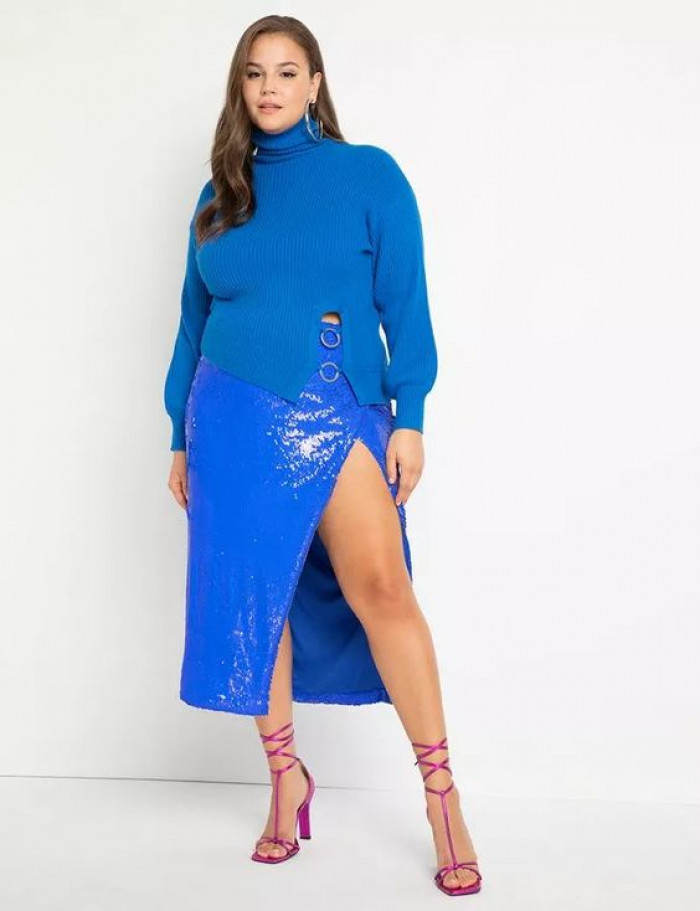 In case the festivals are round the corner, and you are wondering what to wear? You may give these chic sequin skirt outfits a try! Whether you're dressing up for a formal event or just want to add some extra pizzazz, these skirts are just perfect. Kind of must try options for marriage or festival.
Do you want to give a more casual look, consider pairing your skirt with a cozy sweater and boots. For an extra sparkle, add some shimmery accents to your outfit, like sequins or rhinestones. No matter what you choose to wear, make sure to accessorize with a fun veil or statement necklace!
Night out black sequin skirt outfit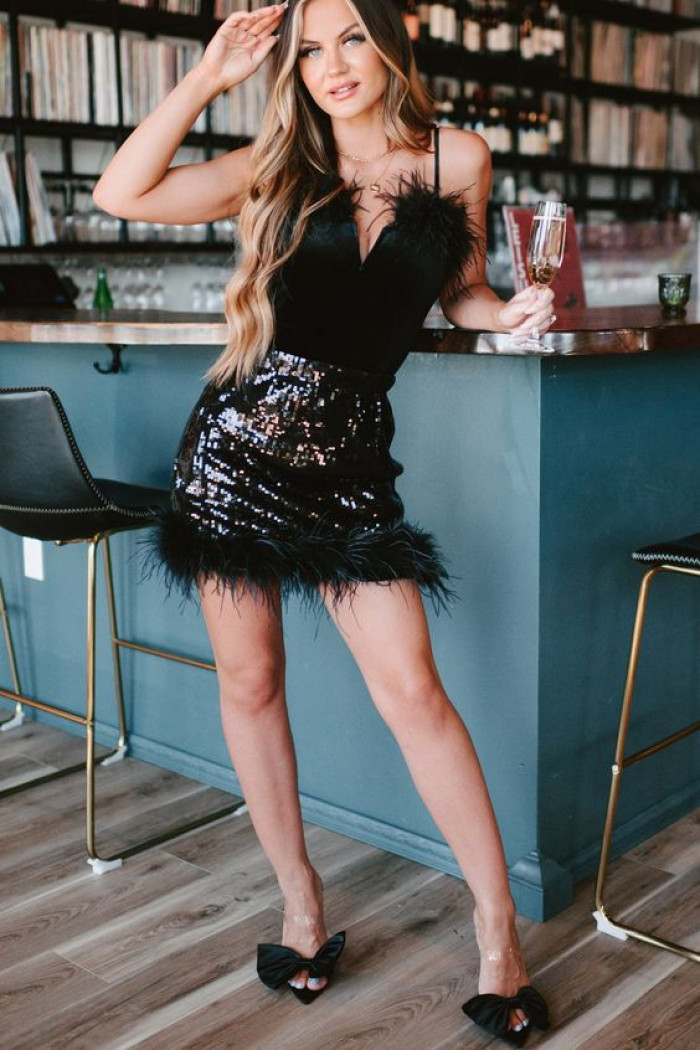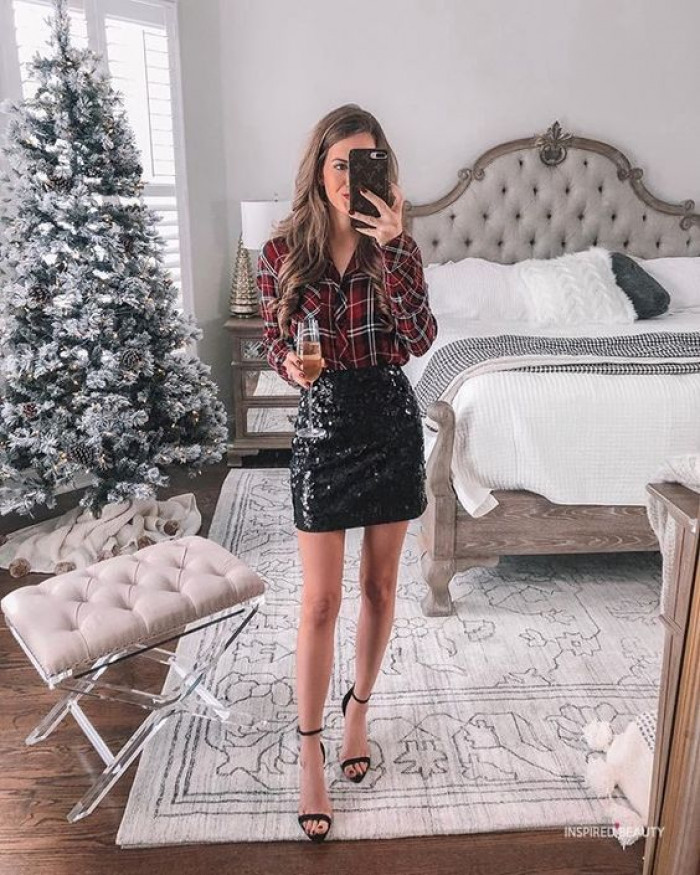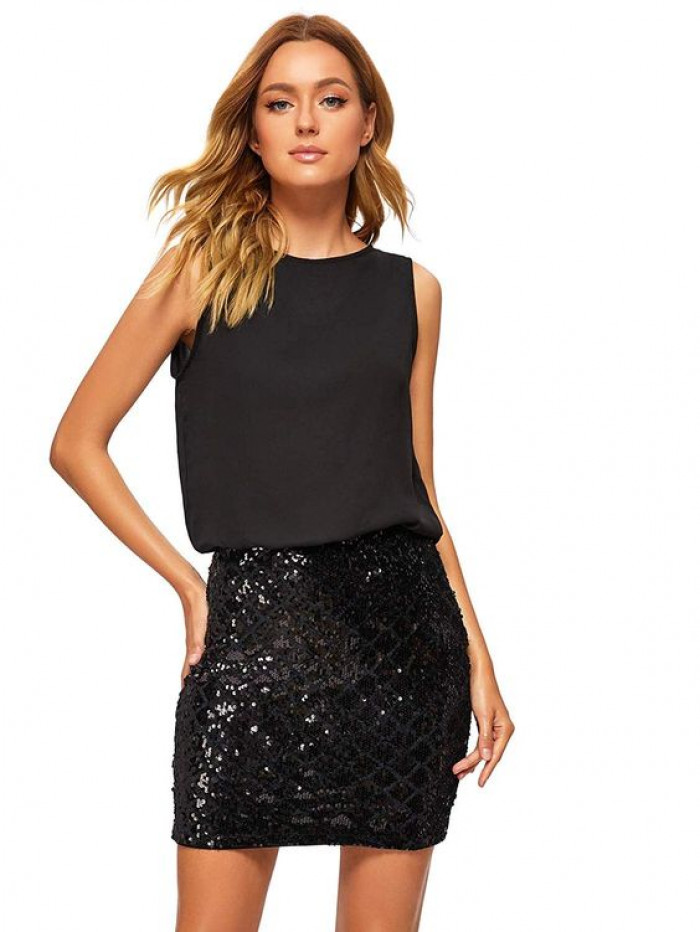 Black sequin skirt outfit! it'll make you stand out from the crowd. Its just awesome!
A sleeveless black top, that shows off your curves, add some sexy sparkle to your look with a pair of black sequin net stockings. It looks really amazing with a pair of high heel shoes and accessorize with a Statement necklace to complete the look. You'll be irresistible in this outfit!