Table of Content
White slip dress and High waist women's jeans
Fashion is a powerful and impactful medium of expression. Through your choice of fashion and its styles, people get a good idea about how your inner personality is all about. When iot comes to women's clothing and their fashion choices, the role of fashion is quite significant and meaningful. Throughout history, fashion has been used as a powerful tool by women to break free of the societal norms and the shackles of the patriarchal mindset! In fact all the bold fashion trends are always associated with strong, confident and empowered women who don't give a damn about what others will think or perceive of them.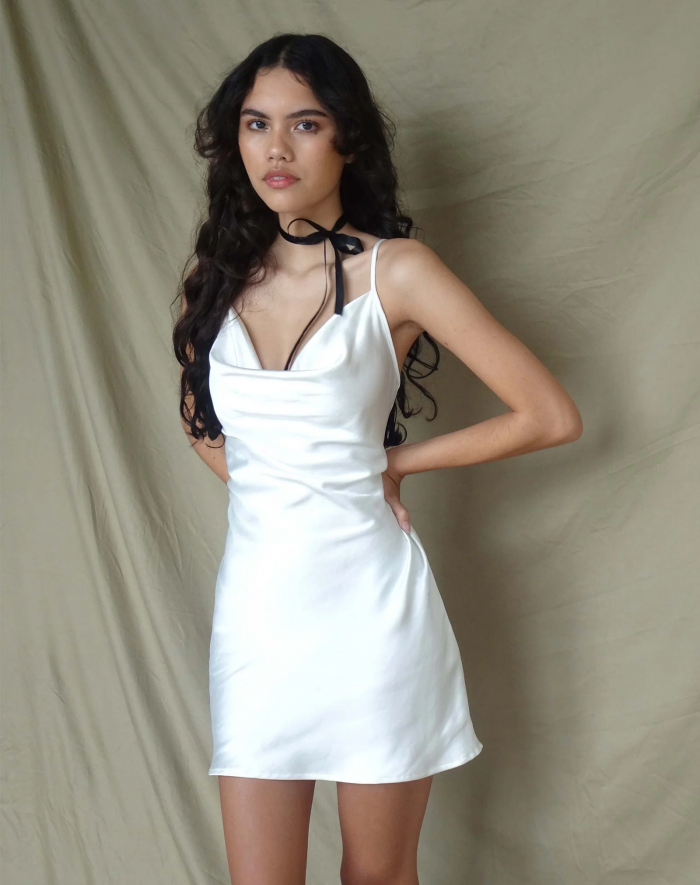 Fashion is a very personal thing. Some women feel confident when wearing casual attire like jeans and tee, some like to look chic and comfortable at the same time so they prefer a simple yet elegant white slip dress and others like to play the boss-lady and wear pant suits or blazers. A confident and empowered woman uses fashion as a tool other than letting the fashion manipulate her to go in an uncomfortable zone. As we all know and witnessed in our lives that fashion trends are ever evolving and changing. Following new fashion trends mindlessly will not do anything for your personality and confidence. An empowered woman uses fashion trends to elevate her look and use them in a way that suits her personality and makes her feel confident, comfortable and stylish!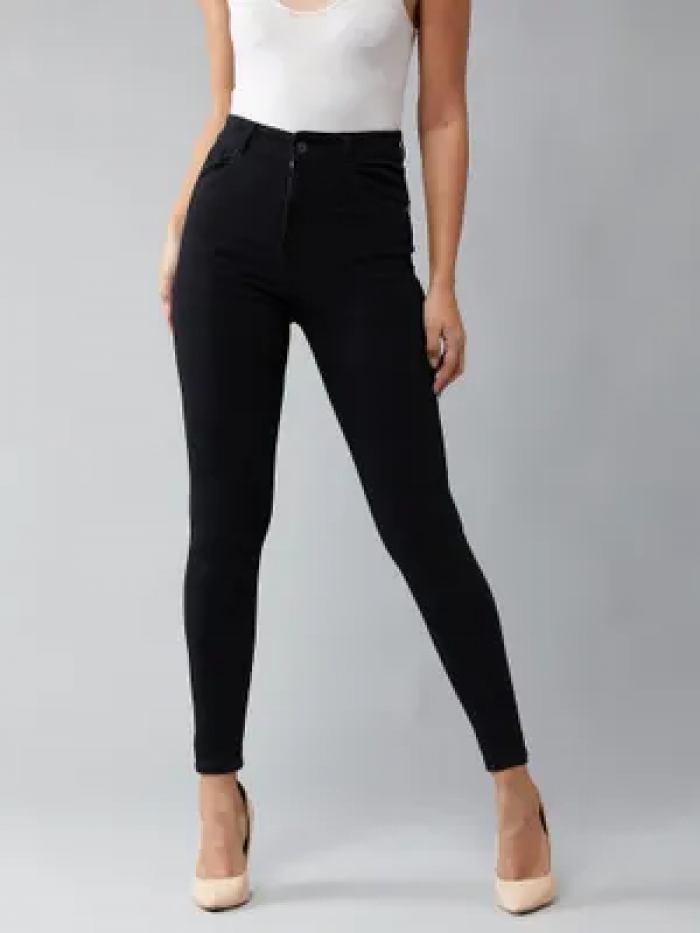 Women empowerment is something that all the countries are working together to achieve. We all want our women to be confident and strong, right? Well fashion is the best way to start off this journey. Allowing women to wear what they like and want to carry is what will ultimately make them feel good about themselves and radiate through them as confidence, zest and spark!
In this article, I will highlight how fashion and clothing as simple as the high waist women's jeans can empower women and make them confident. So let's get started!
The Connection between Fashion and Women Empowerment
Before getting on with the HOW part, we first need to understand what it actually means to be empowered through fashion trends. For centuries women have been seen and treated as eye candy, a subject of honor and dignity for men. But women have changed things around for them drastically. Today's women are working alongside their male counterparts and giving them tough competition in almost every field of life be it politics, aviation, army, games, business or job.
The voice, perspective, beliefs and interests of every woman has got a platform called social media handles. But how does fashion fit into all this? Well fashion is what grabs the attention of the people. If you are not dressed properly or fashionably, trust me, no one will bother hearing you. But once they know you are fashionably sound, you start to influence them on so many levels that it is beyond imagination! Fashion and women empowerment go hand in hand!
How Fashion Empowers Women?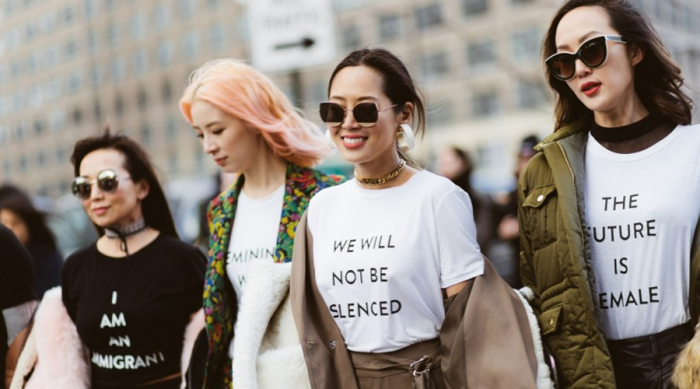 Now that you see the strong and unbreakable connection of fashion with women empowerment, your interest has definitely piqued to know how to achieve that, right? Every woman has a unique perspective of looking at things, taking away different things from a similar situation. Just like that, every women's empowerment barometer is also different. For some it may be freedom, for some it may be independence, for others it is doing things their own way. Fashion allows each woman to feel confident and empowered enough to achieve each of the things they truly desire.
Some women feel empowered when they wear cool, punk type dresses like zipper black leather jacket or pants with biker boots, some like to feel and look elegant yet classy so they adorn a simple white slip dress, some feel empowered by wearing their favorite high waist women's jeans to almost anywhere they are headed and some like to dress up according to the occasion each time they step out! They way to carry yourself and how you dress up empowers you and also gives a clear message to the world of what you truly are. Are you a people pleaser, a strong headed woman and a confident empowered and secure woman.
3 Different Ways Women Revealed They Used Fashion to Feel Empowered
1. Bold Accessories
Accessories are powerful and trending fashion pieces that give any woman confidence that radiates through! Many bold, confident and empowered women reveal that they use accessories as a medium to express themselves and allow these pieces to speak volumes.a pair of big chunky earrings, layered necklace, belt, shoes, oversized sunglasses and handbags all come together to make you feel empowered through fashion!
2. Let Your True Personality Peak Through
Just let go! If you really want to manipulate fashion as a tool to make yourself feel empowered, then you have to make sure that you add your personality to your attire. Following fashion trends without customizing it will not do anything for your confidence. Whatever is it that you truly feel good about be it prints, patterns, bold colors, embroideries or embellishments, just bring a touch of it and see how it changes the game!
3. Make your Own Rules to Ace
Fashion trends are not meant to be followed to the T. You have to bend the rules as per your convenience and choice in order to carry them confidently. If you love sneakers and feel comfortable and confident in them, wear them to your office presentations, parties, weddings or get together. If you are a heel person, wear them even when you are running errands if that helps you feel empowered. Make your rules and break them yourself whenever you want, that is empowerment!
Conclusion
Miss Lola is a fast fashion brand that allows you to try new fashion trends at the best prices possible. It is easy to find your true style when affordability is a key factor to take into account.