Table of Content
Femboy outfit ideas provide a platform for self-expression and embracing unique styles that challenge traditional gender norms. A femboy is someone who likes to dress and act in a way that blurs the line between being feminine and being masculine. With a wide range of possibilities, femboy fashion allows individuals to explore different looks, whether it be a combination of androgynous elements or a more feminine aesthetic. In this article, we will delve into various femboy outfit ideas, offering inspiration for those seeking to showcase their personal style and embrace their authentic selves. This is the definitive manual for all femboys out there. This essay is for you whether you're a seasoned fashionista or you're just getting started. Finding the ideal dress can be difficult, especially when attempting to represent your own self.
Have you ever thought about using some simple accessories to enhance your overall look after finding your ideal outfit? An excellent belt buckle can add a lot of charm to your clothing.
The belt buckle and your outfit color can match harmoniously. If you are wearing a dark suit, a metal belt buckle would be a great choice. If you are wearing a brightly colored shirt, a simple black belt buckle would be more suitable.
You can also choose belt buckles that reflect your personal style. If you like low-key luxury, a simple solid-colored belt buckle may be more suitable for you. If you like bold designs, a belt buckle with rich patterns may be more in line with your taste. You can see more belt buckles on this website.
Cute Femboy Outfit Ideas
When exploring femboy outfit ideas, there are several factors to consider. Here are the key points:
Decide whether you prefer a sexy and girly style or a more androgynous one.
Once the decision is made, start thinking about the specific clothes and accessories that align with your chosen look.
Opt for loose clothing in neutral colors like black, white, or gray. Experiment with a short haircut to enhance the androgynous aesthetic.
Dress in a more feminine manner by wearing skirts or dresses, choosing vibrant colors and patterns and applying makeup. Consider styling your hair in a traditional woman's hairstyle.
Feel free to mix and match styles based on your mood or the occasion. Flexibility allows for personal expression and creativity.
The most important aspect is to feel confident and comfortable in the chosen attire. Select outfits that make you feel good about yourself.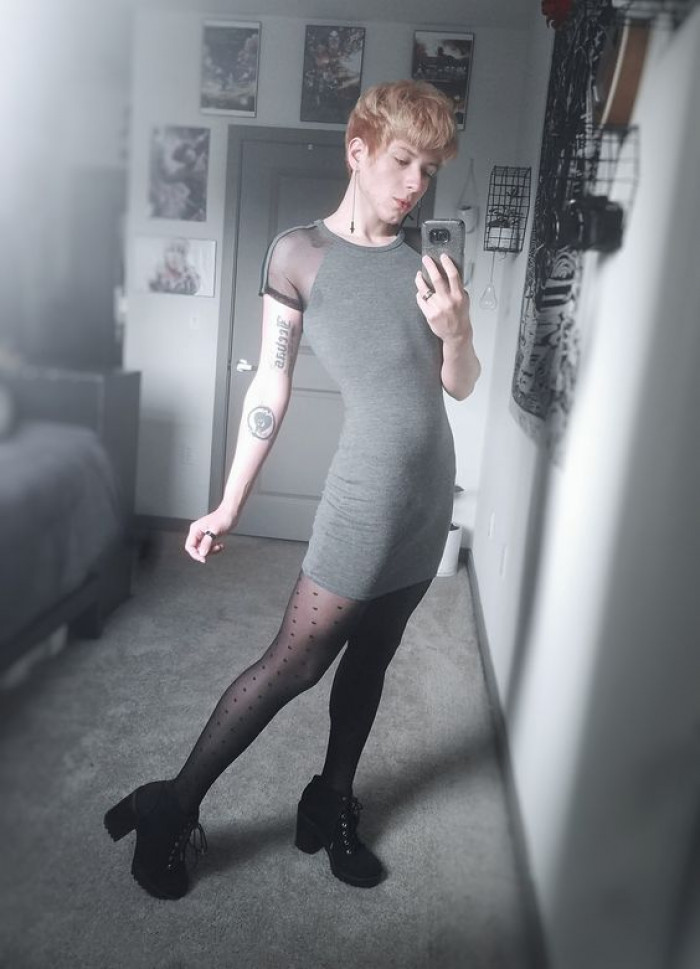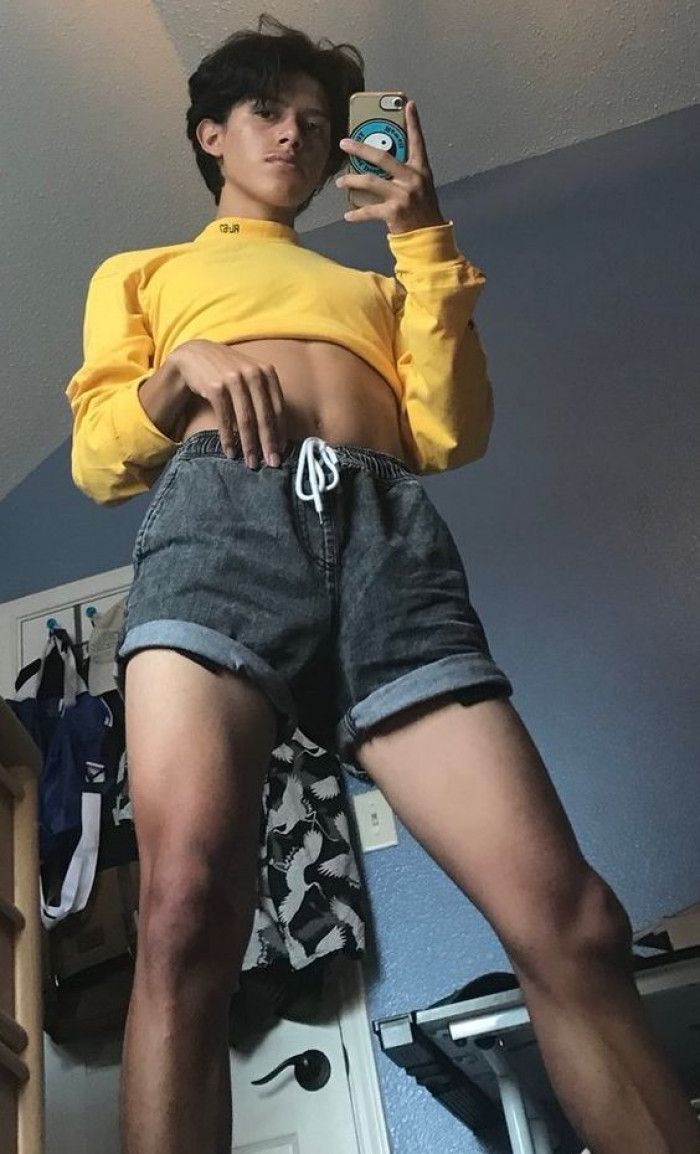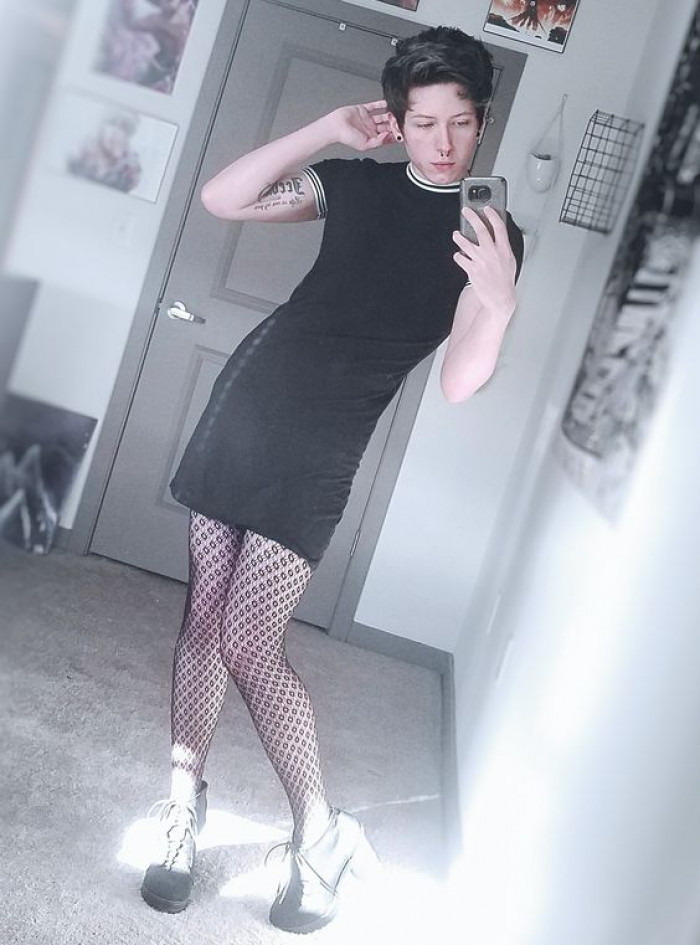 Femboy Clothing Ideas & Attire
Anime: Emulate anime characters with vibrant colors, statement pieces and playful accessories.
Hooters: Embrace the bold and playful aesthetic inspired by the popular restaurant chain's uniforms.
Goth: Explore a darker style with black clothing, lace, leather and striking accessories.
Pastel: Opt for a softer and delicate appearance with light shades, flowy fabrics and cute accessories.
Emo: Showcase a punk-inspired style with band t-shirts, skinny jeans, studded belts and edgy accessories.
Considerations:
Take your body type into account when selecting femboy styles. Not all styles will suit everyone, so find what complements your figure.
Remember that not all outfits are appropriate for every occasion. Dress accordingly, considering the level of formality required. For example, avoid wearing a ball gown to a rock concert or jeans and a t-shirt to a formal dinner party.
By considering these points, you can confidently choose femboy outfits that suit your personal style and reflect your individuality.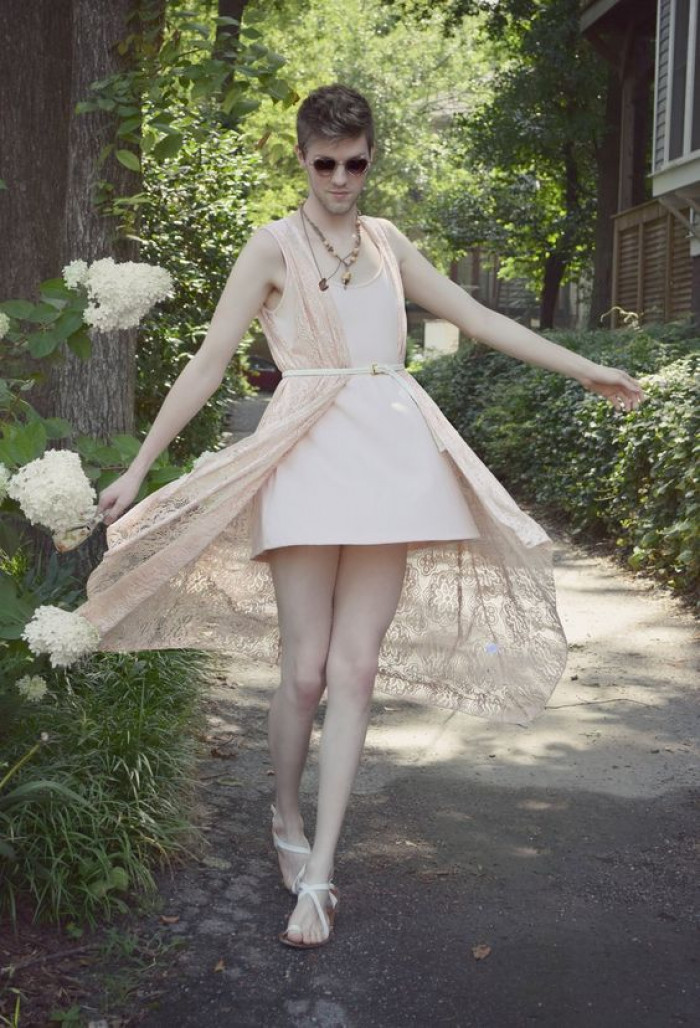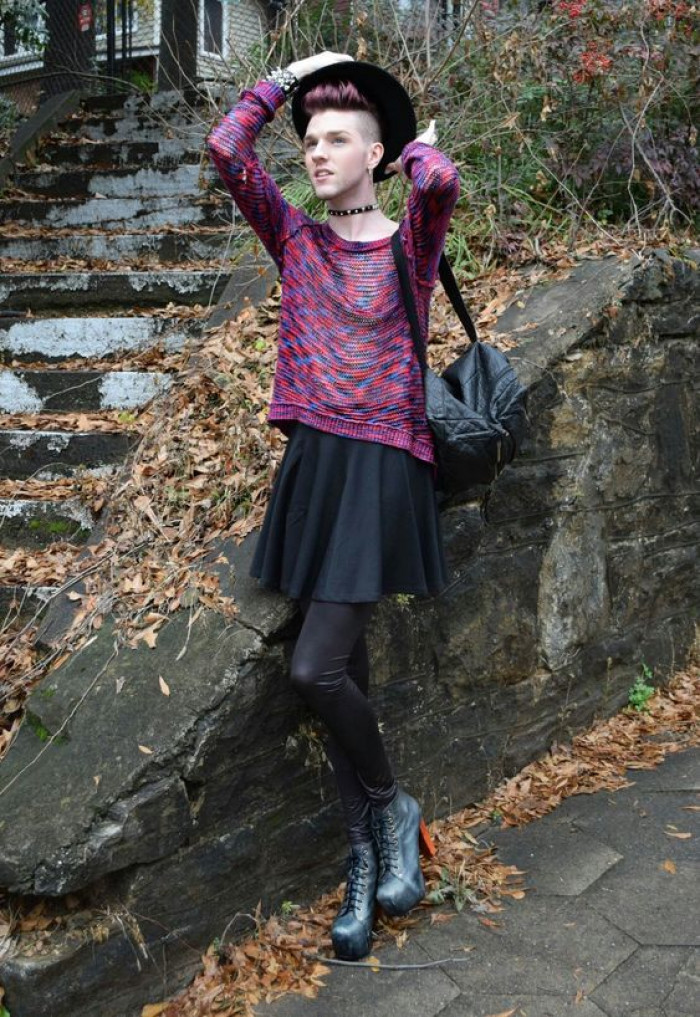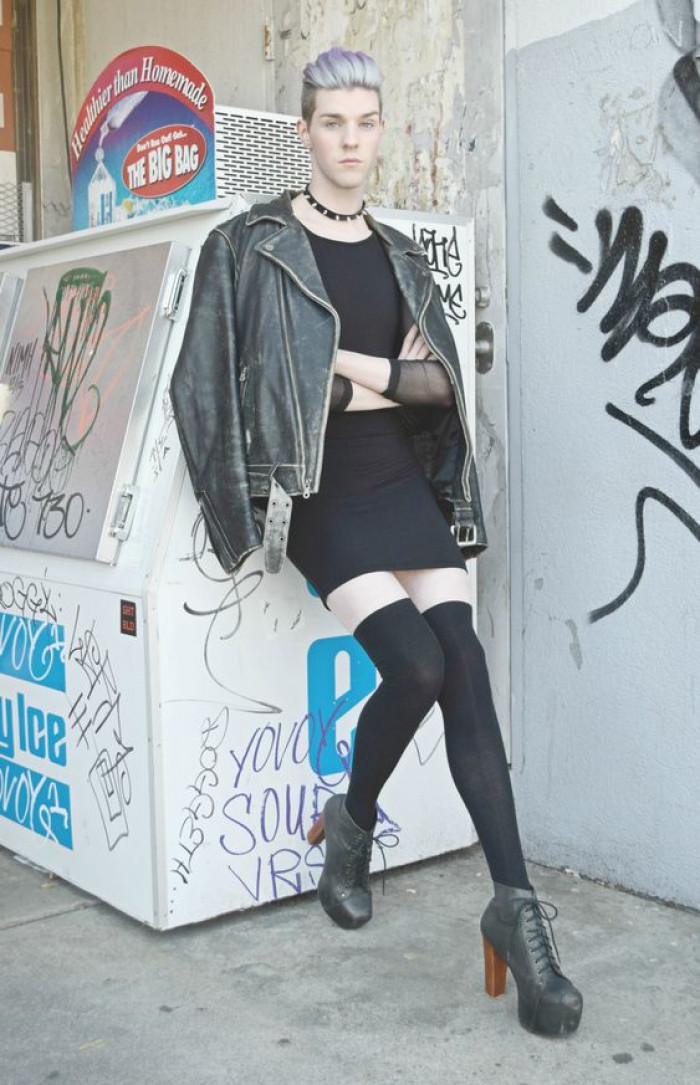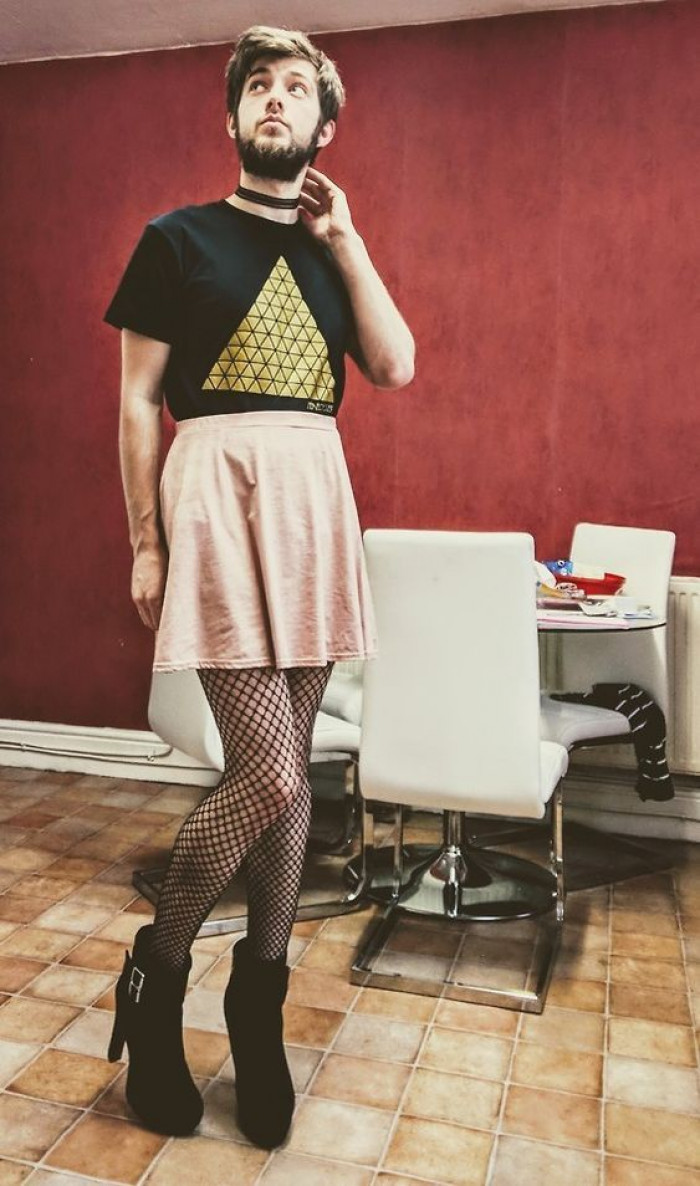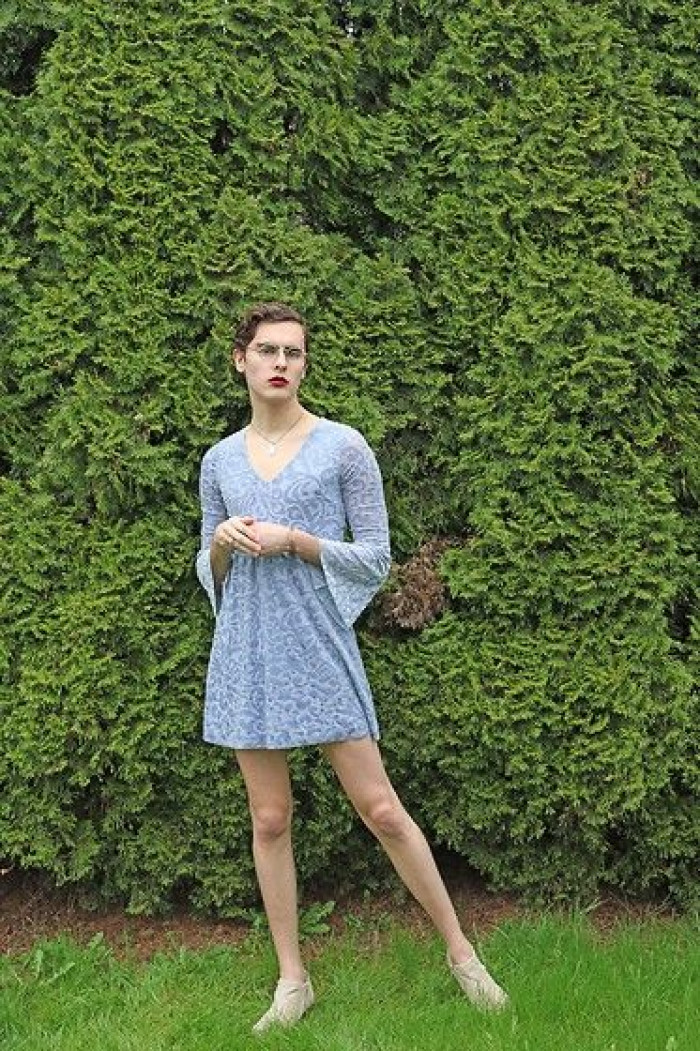 How to style in a Femboy Look
Crop top and skirt: An iconic femgirl ensemble. You may choose to pair a crop top that is looser with a flowing, knee-length skirt or one that is more form-fitting with a high-waisted skirt.
Oversized Sweater with Shorts: Try wearing an oversized sweater with shorts for a more relaxed appearance. When it's chilly outside, choose this.
Bodycon attire For a night out, a bodycon dress that fits tightly can be ideal. To complete the appearance, wear it with boots or heels.
High-Waisted Jeans and Crop Top: These are traditional femgirl ensembles. This is a fantastic choice for a laid-back day out.
Romper: For a summer day, a romper might be a cute and flirty option. It would look adorable and informal with sandals or sneakers.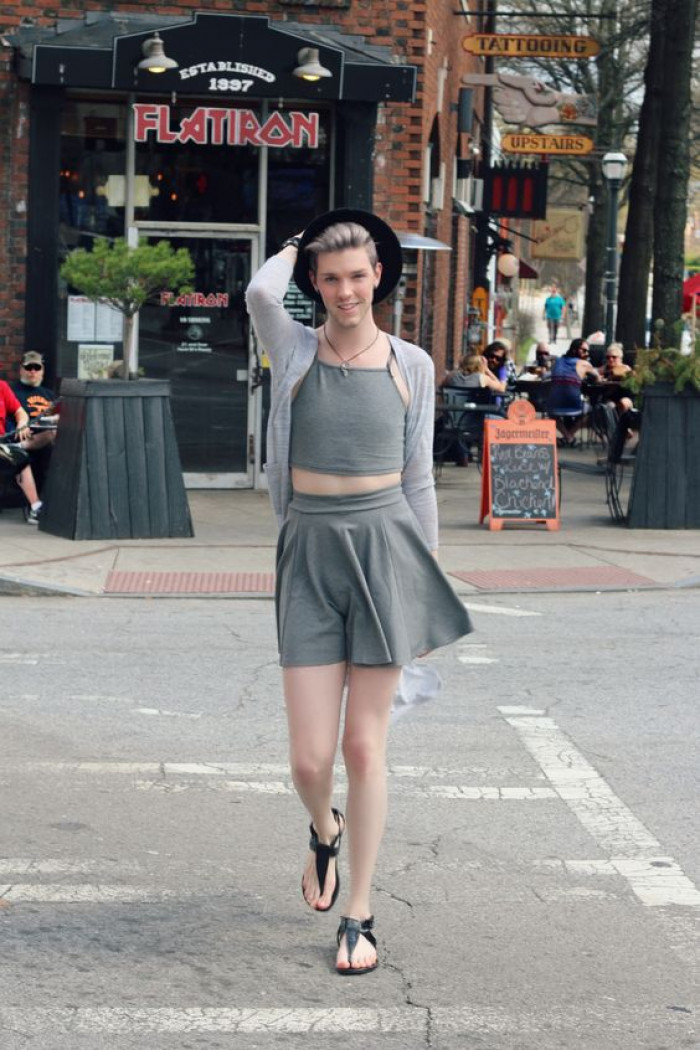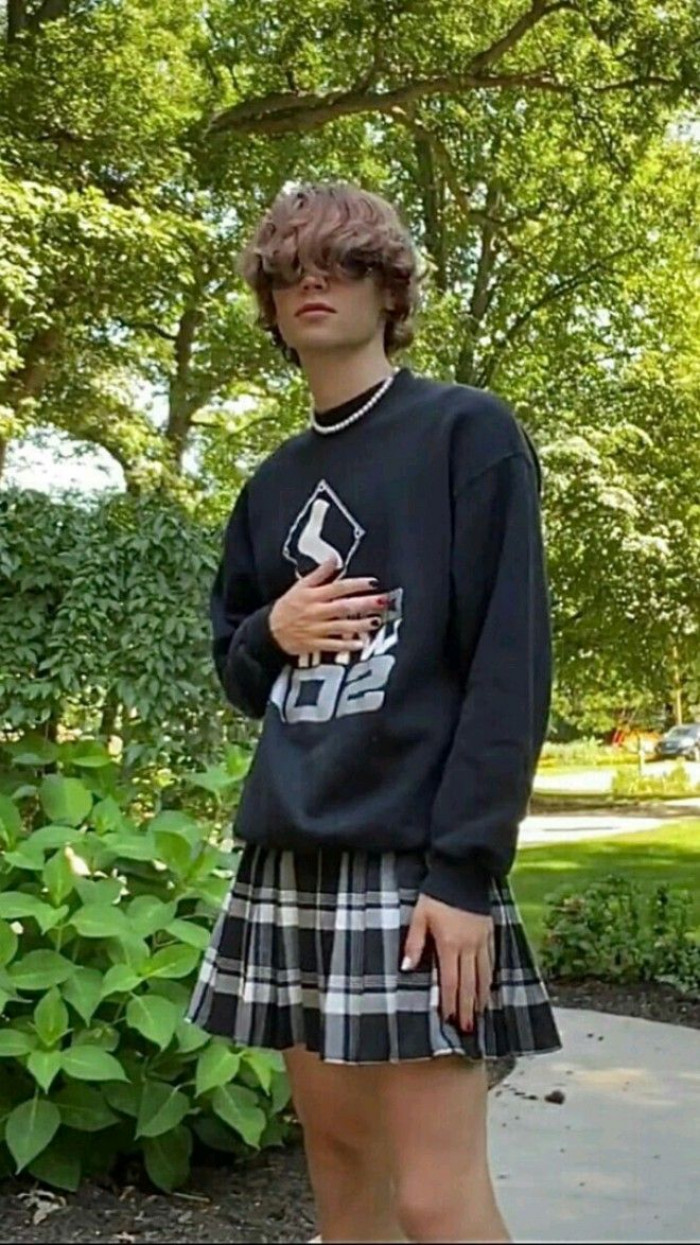 To appear more formal, try pairing a skirt with a blouse. A more flowing, feminine blouse and a knee-length skirt, or a more structured top with a pencil skirt, might also look good.
Always keep in mind that fashion is all about expressing yourself and feeling good in your clothes. Therefore don't be afraid to try out several looks to see which suits you best!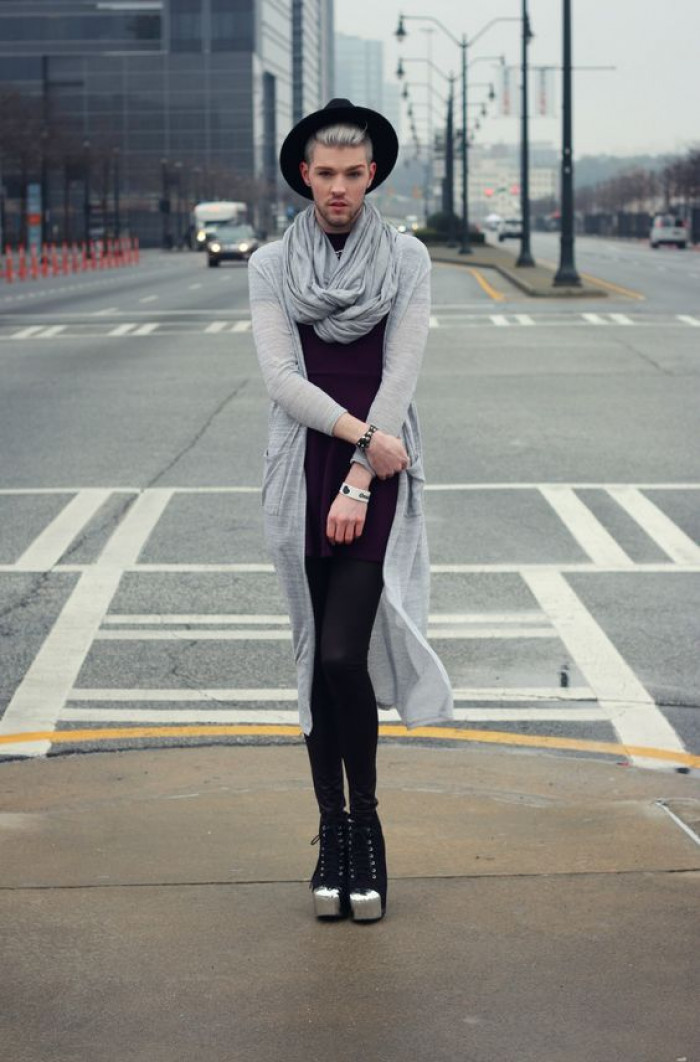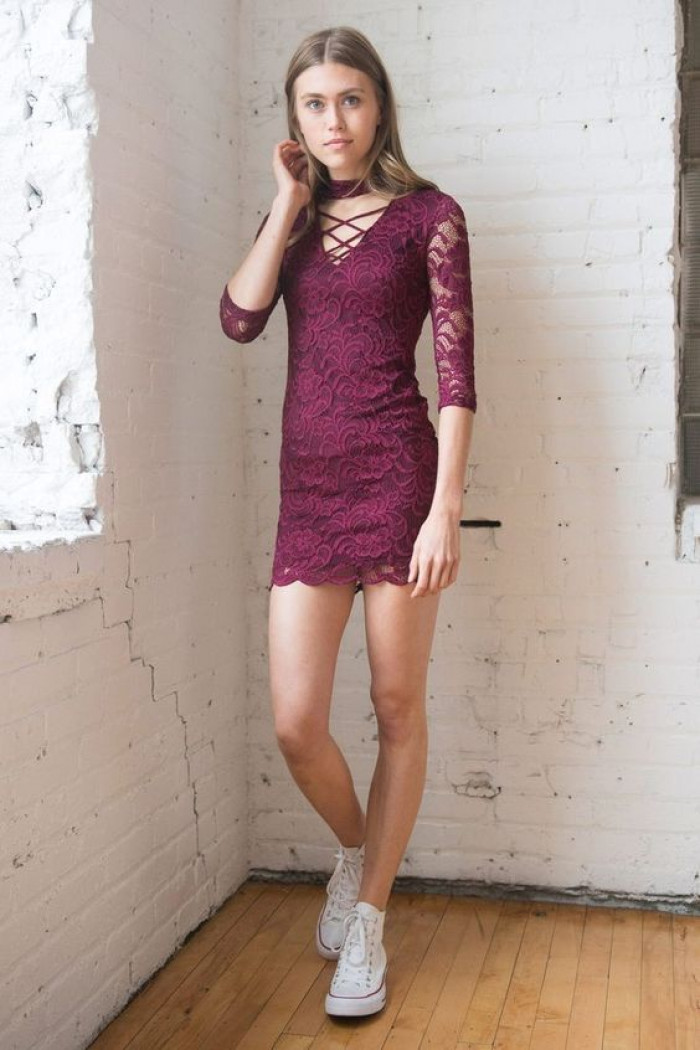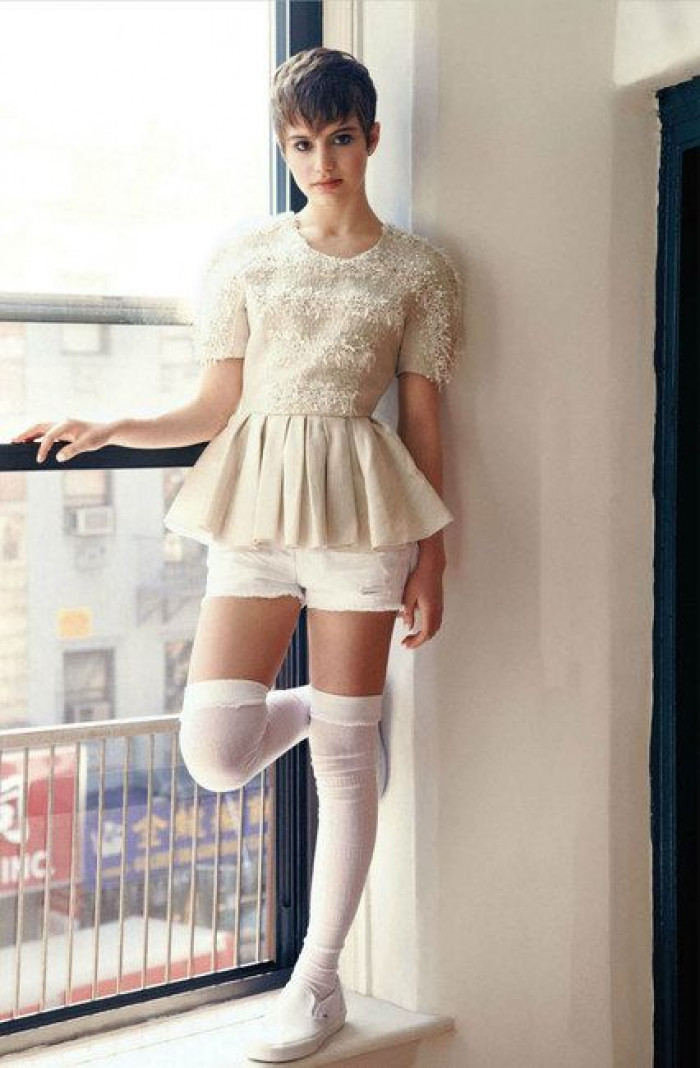 We have put together some carefully chosen femboy clothing suggestions that will have you looking and feeling great in no time. These costumes are likely to inspire you and help you embrace your own distinctive style, whether you're going for a more adorable or edgy look.
Get ready to up your wardrobe game as we explore the world of femboy fashion!
Aesthetic Femboy Outfit Ideas
Are all about preserving a macho edge while looking charming and fashionable. Finding the ideal mix between frilly and tomboyish aspects is crucial. The following advice will help you put together a stylish femboy outfit:
Begin with a simple tank top or shirt. Choose a simple design or a solid colour.
Wear your shirt with shorts or tattered denim. You can bare your calves by rolling up the hems.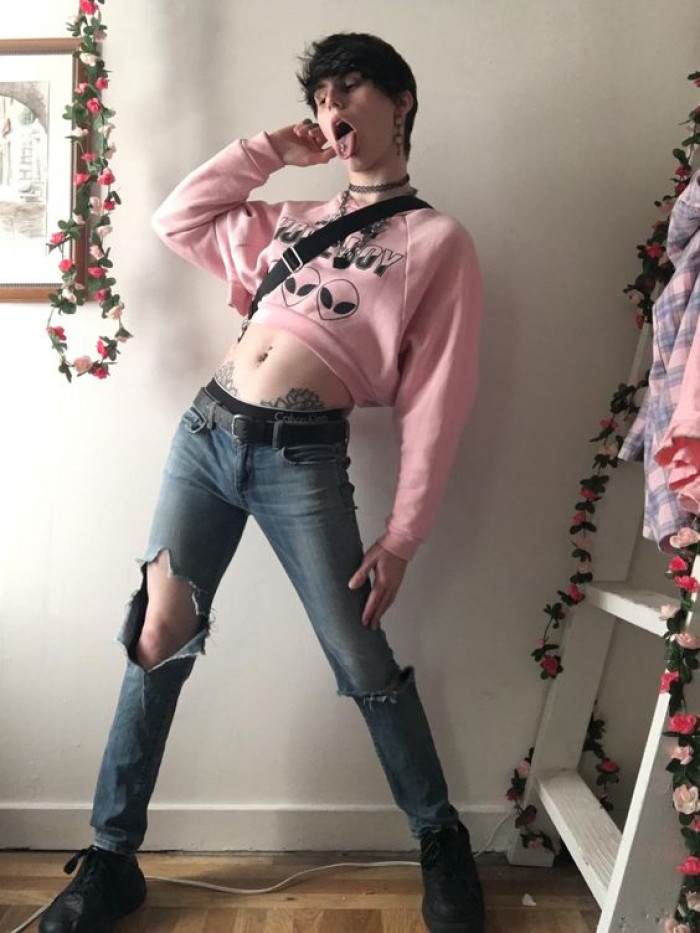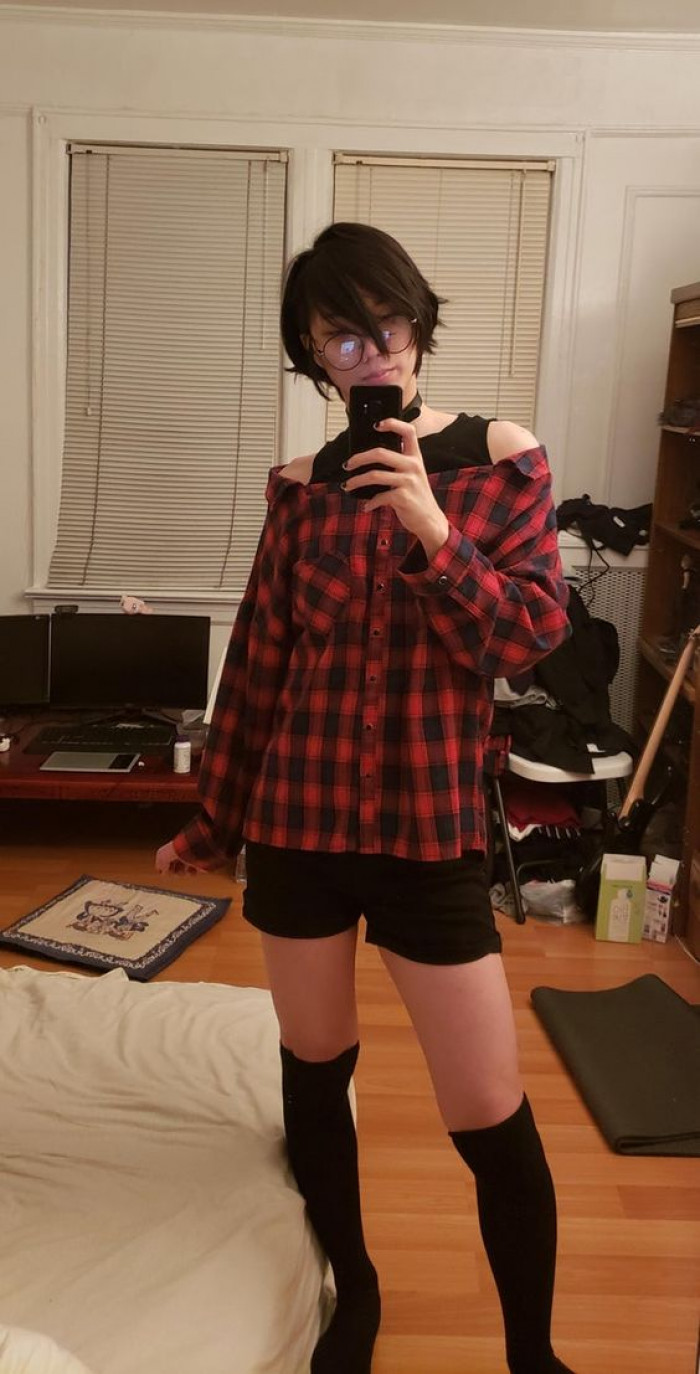 For an additional layer of fashion, put on a cardigan or bomber jacket.
Put on a fedora, snapback, or beanie as jewellery. A scarf or necktie can add a splash of colour.
Add stylish loafers or sneakers to complete your ensemble.
Pestel Femboy Outfit Ideas
Focused on maintaining a macho edge while seeming attractive and stylish. It's important to strike the right balance between flowery and tomboyish elements. The following tips can assist you in putting together a stunning femboy ensemble:
Start with a straightforward tank top or shirt. Choose a solid colour or a straightforward pattern.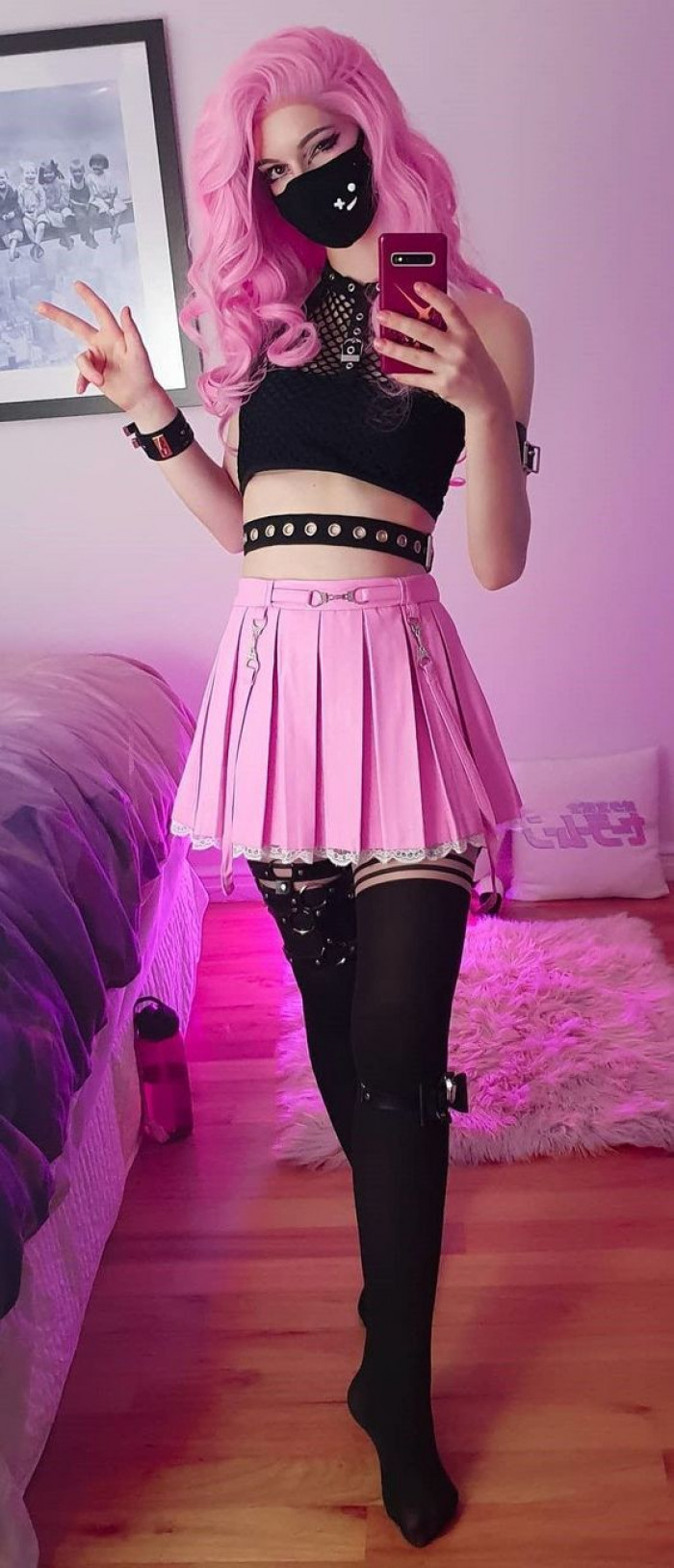 Pair your top with ragged denim or shorts. By rolling up the hems, you may show off your calves.
Put on a cardigan or bomber jacket for an added layer of style.
Use a beanie, snapback, or fedora as jewellery. Colour can be added with a scarf or necktie.
To finish off your look, add chic loafers or sneakers.
What is Street femboy fashion?
Femboys have their own distinctive fashion sense, which is frequently influenced by the streetwear fashion movement. Here are some suggestions to get you started if you want to put together a street femboy suit.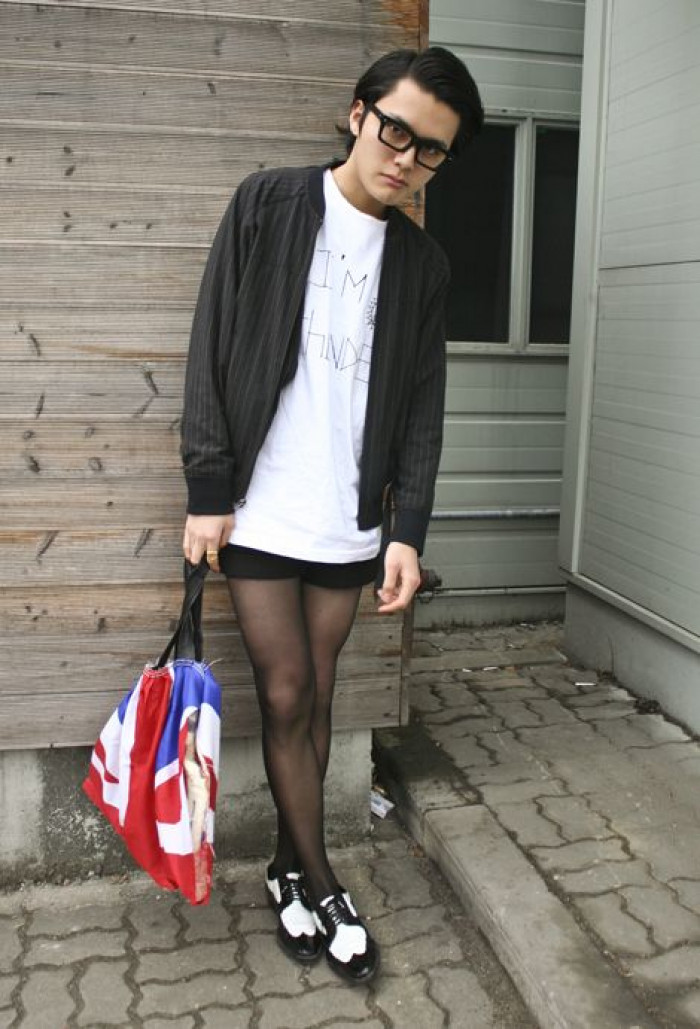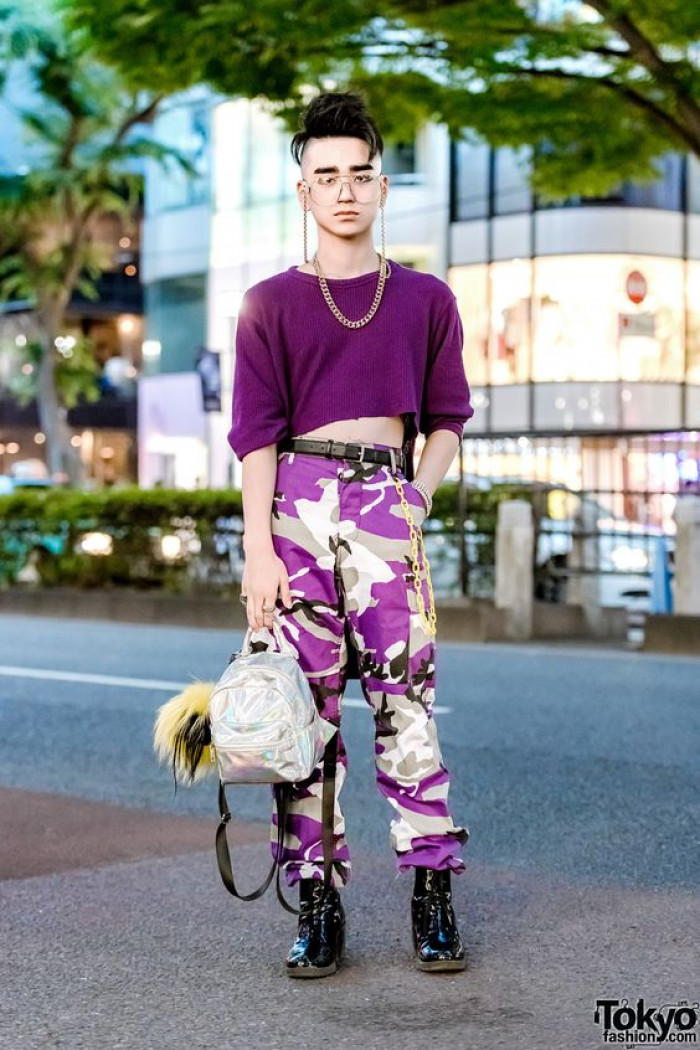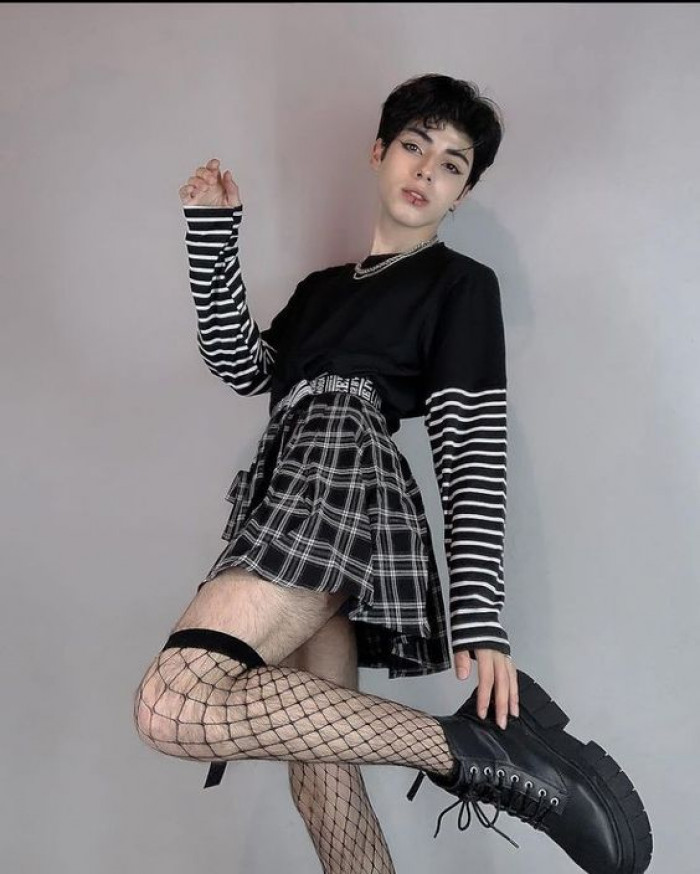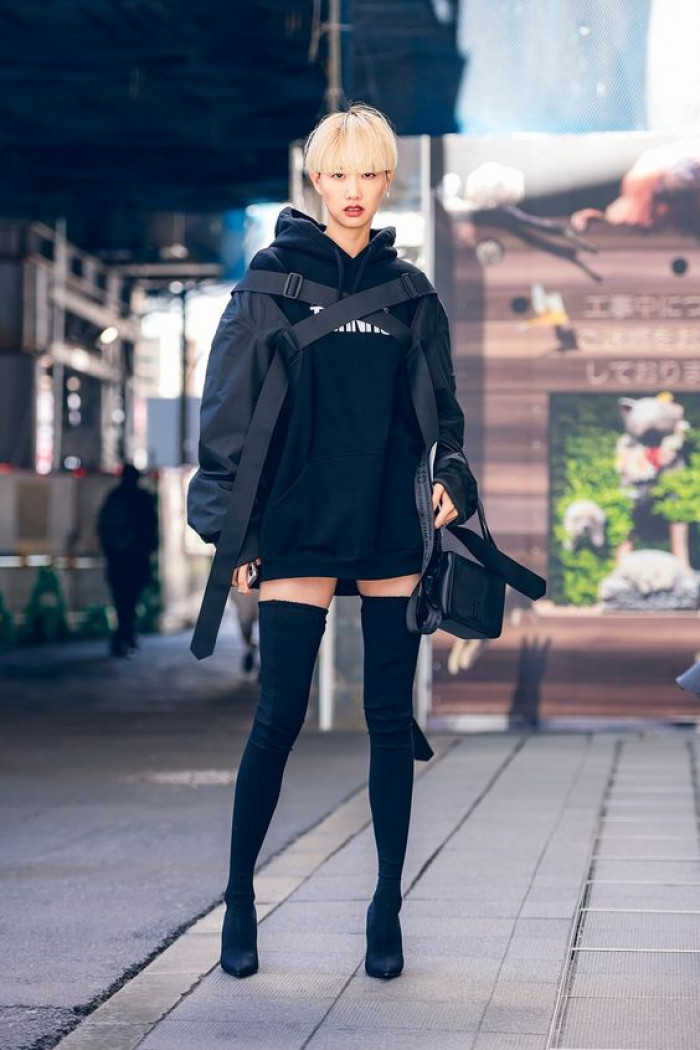 Keep it manly is one of the most crucial things to keep in mind when dressing as a femboy. Hence, no skirts or dresses for you! Use baggy jeans or shorts instead. Also, you can put on tomboyish jackets and tees. Try wearing your outfit with some lace-up boots or high-tops to add a hint of femininity.
A street femgirl style can also be achieved by layering several items of apparel. For instance, you may layer a long-sleeved tee over a loose tank top.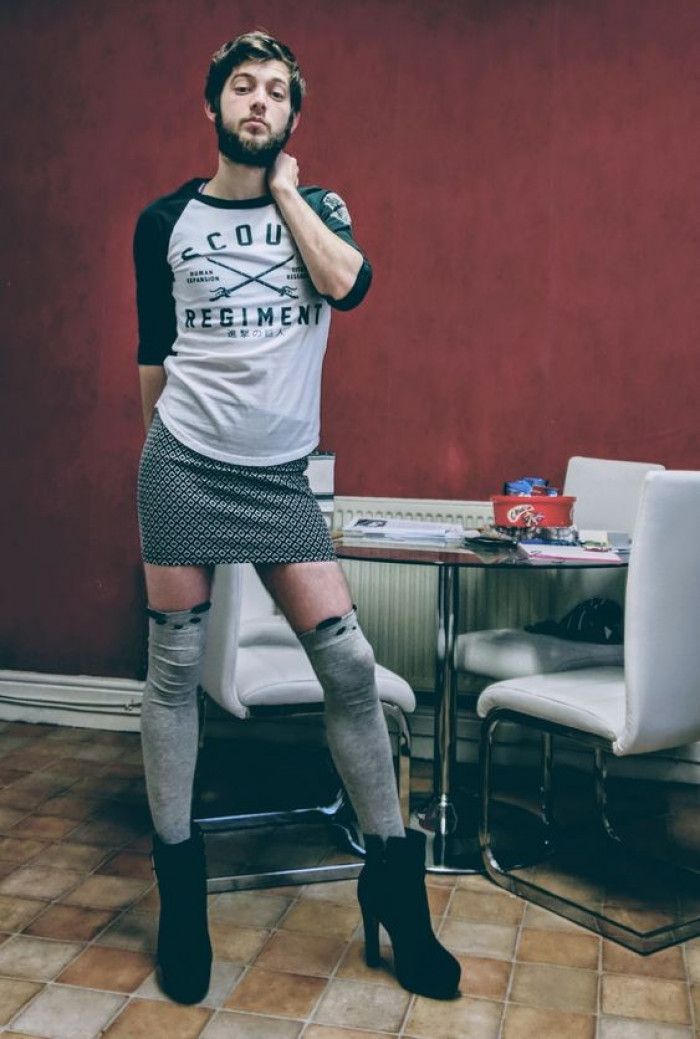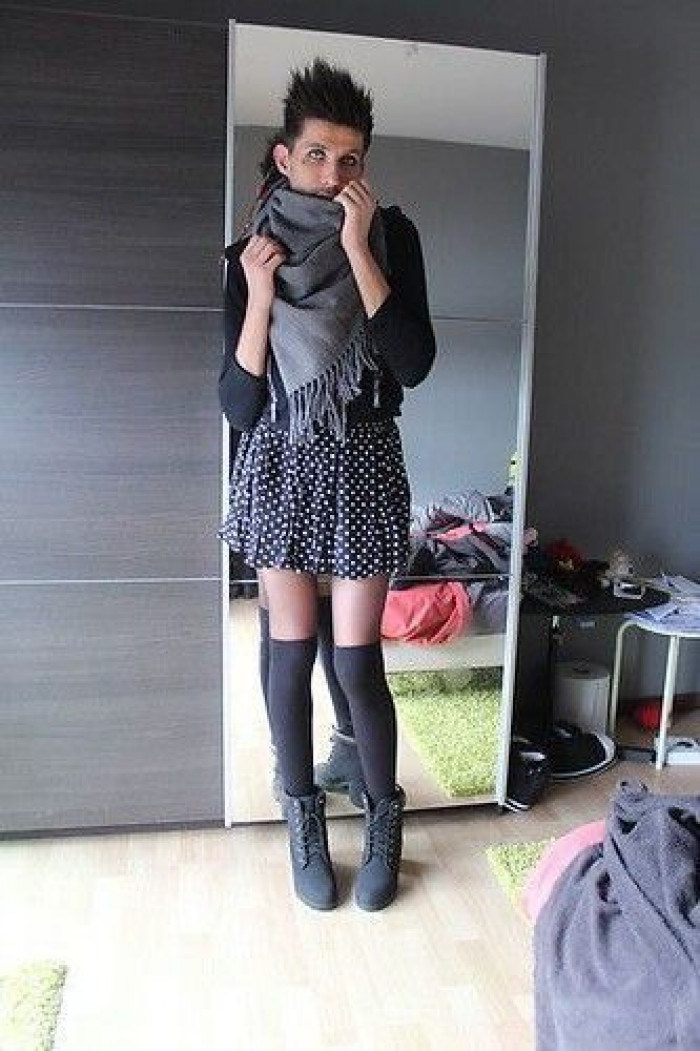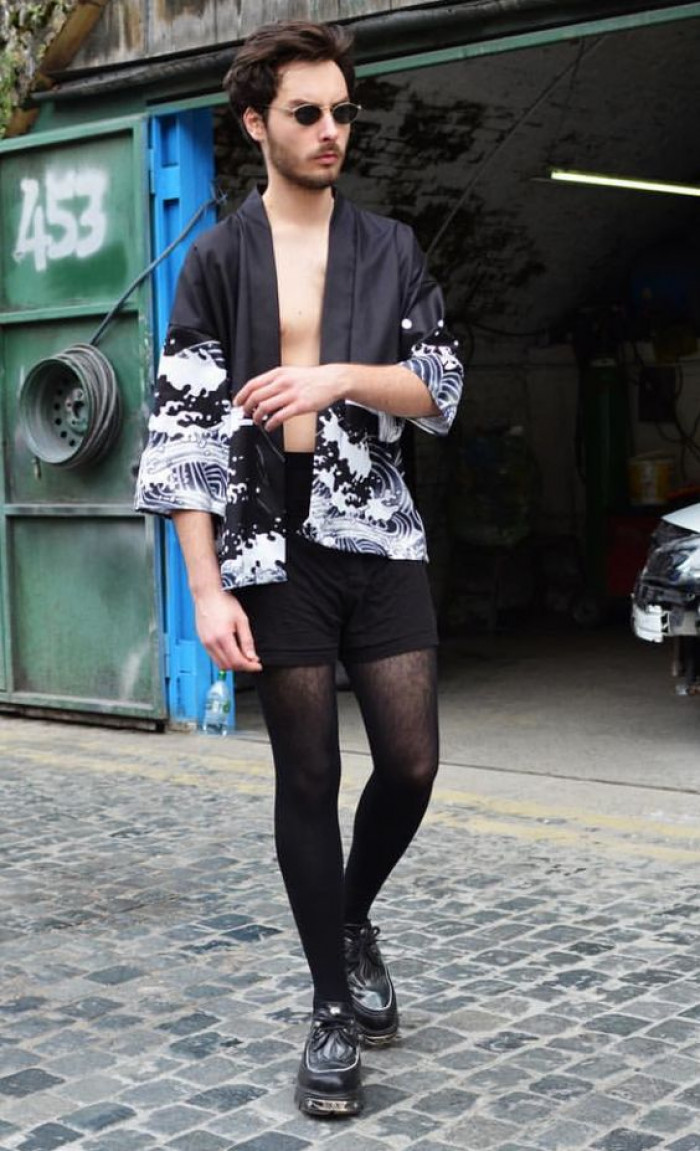 Accessorize your street femboy outfit with some statement jewellery or sunglasses.
This will help you stand out from the crowd and really make your look your own.