Table of Content
As autumn leaves dance to the ground, the world transforms into a canvas painted with warm hues. Every year, this season unfurls a new chapter of style, tantalizing and fresh.
For the sophisticated woman, Fall 2023 promises trends that resonate with elegance and innovation. Imagine the streets as your runway, each step synchronized with the rustling of golden leaves.
From the gentle sway of fabrics to the subtle glint of accessories, it's not just about donning an outfit. It's about immersing oneself in an experience, a narrative of grace and charm.
So, are you ready? This year, let your ensemble narrate the poetic saga of fall.
The Cargo Chronicles
When we say cargo pants for women, what comes to mind? Bulky? Not anymore! 2023 sees the transformation of cargos into the epitome of chic. With its multiple pockets, it's a fusion of utility and style.
Elements of Grace
Material Magic: Soft fabrics that drape beautifully, giving that touch of luxe.
Subtle Shades: From deep olives to muted tans, it's all about earthy elegance.
This year, cargos are not just about comfort; they seamlessly merge with high fashion. Visualize them paired with a chic blouse, heels, and statement jewelry.
Did you know? Cargos have roots in the British military back in 1938. From battlegrounds to fashion front lines, they've come a long way!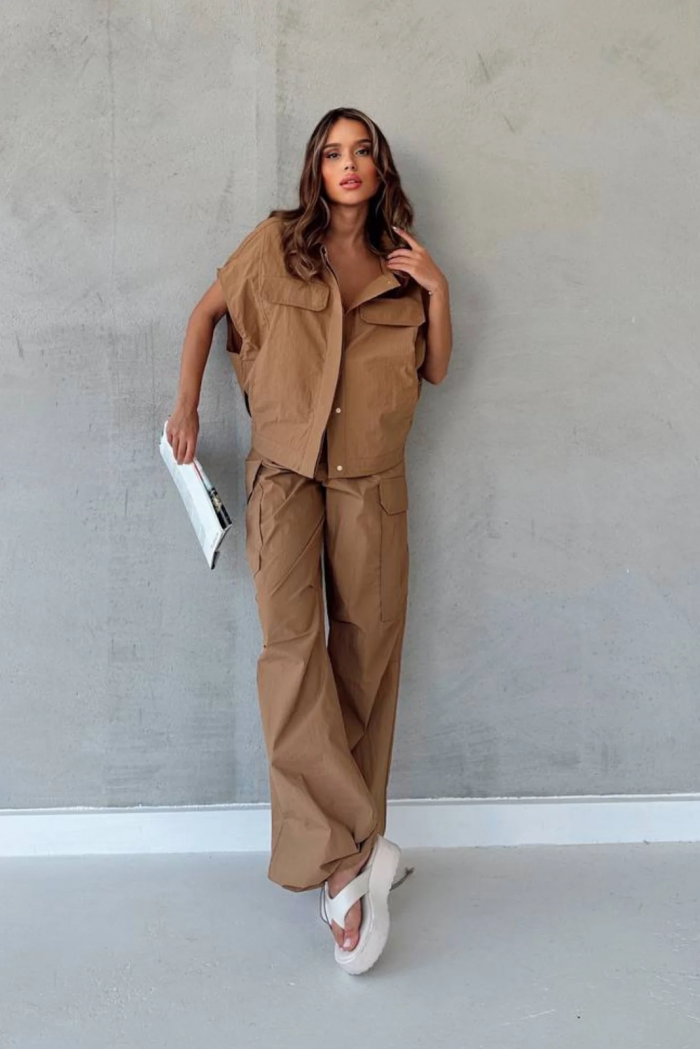 The Magic of Coordination
The hero piece of Fall 2023? The printed co ord set- where coordination meets flair. When you're in a co ord, you're telling the world, "I've got my life together."
Styling Your Co ord
Patterns and Prints: Autumn is about vibrant hues and patterns. Think of amber, auburn, or motifs of falling leaves.
Accessorizing: Go for a minimalist look with dainty jewelry or make a bold statement with chunky pieces.
Footwear Matters: Stilettos for that dinner date and sneakers for the coffee run. The same co ord can traverse occasions.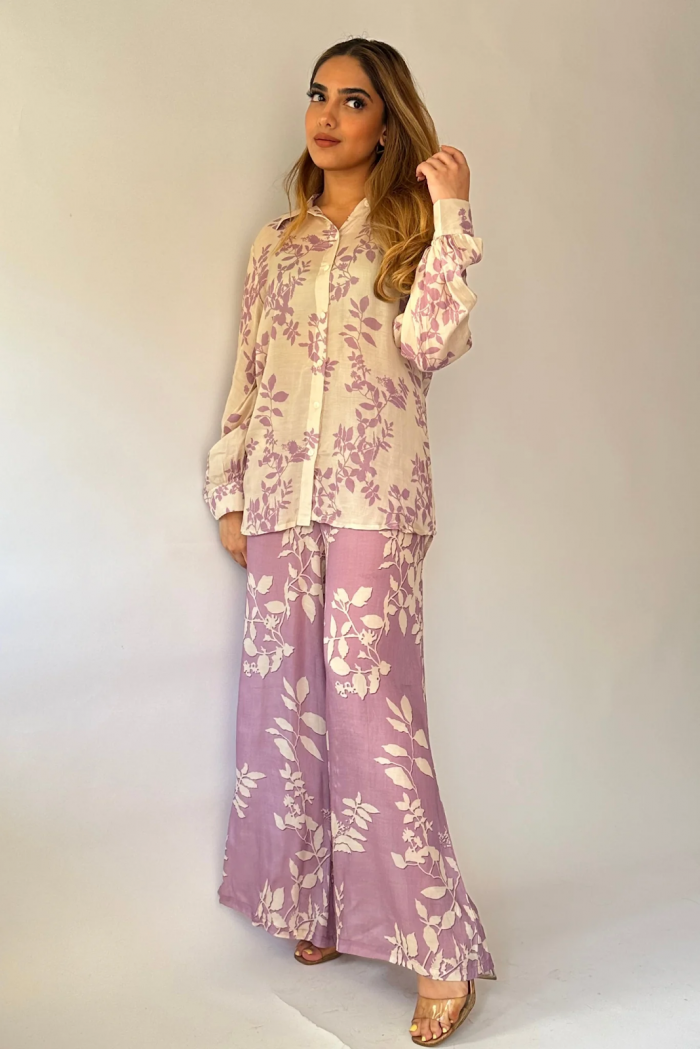 The Kaftan Kaleidoscope
As autumn breezes playfully tousle hair and rustle leaves, there's another trend catching the eye. The Kaftan! This timeless piece is taking center stage this Fall, evolving into a style statement for the elite.
Why It Shines
Versatility: It transitions effortlessly from a casual day look to an evening soiree.
Elegance: With its flowing silhouette, it captures grace like no other.
Diverse Designs: Whether draped in rich hues of fall or adorned with delicate patterns, each piece tells its own story.
In the heart of Fall 2023, the Kaftan isn't just a garment; it's a reflection of individuality and sophistication. Dive into this season with an ensemble that radiates elegance with every fold and flutter.
The Shirt Dress Saga
Amidst the cascade of autumn leaves and cool breezes, the shirt dress emerges as a beacon of timeless elegance. As Fall 2023 unfurls, this classic piece is taking center stage, carving its own saga in the annals of fashion.
Why the Buzz?
Simplicity Speaks: It's the embodiment of grace. With its clean lines and fluid drape, it makes a statement of understated sophistication.
Versatility: Whether it's a brunch with friends or a late-night soirée, the shirt dress effortlessly transitions through occasions.
Customization: Add a belt, throw in some chunky jewelry, or slip into those high heels. It's a canvas awaiting your personal touch.

This fall, the shirt dress is not just a trend; it's an experience, a narrative, and a style statement. Embrace its charm and let your fashion story unfold with panache.
The Art of Mix and Match
In the grand theater of fashion, there's an unsung hero - the art of mix and match. It's not just about wearing clothes; it's about creating a signature style.
Key Components
Versatility: Owning pieces that can transition from day to night, or work to a weekend brunch, is essential.
Color Play: Embrace a palette that allows diverse pairings. Think neutrals with pops of color.
Textures and Patterns: Combining different textures, like silk with denim or stripes with florals, can elevate a look.
Gone are the days of preset combinations. Today's fashion-forward woman curates her look, weaving different pieces into a personalized tapestry of style.
So, dive into your wardrobe, experiment fearlessly, and let your ensemble be a reflection of your unique essence. It's all about making a statement without saying a word.
Conclusion
As the golden hues of autumn paint the world, your wardrobe too deserves its moment of splendor. Fall 2023 beckons with trends that blend timeless elegance with contemporary flair. Embracing these styles isn't merely about keeping up with fashion; it's a celebration of the season's essence.
So, as the leaves gently descend, let your style ascend, echoing the beauty of autumn. Here's to turning sidewalks into runways, making every moment a fashionable affair. Cheers to a season of impeccable style and unforgettable memories.