Introduction:
Being plus-size doesn't mean you have to sacrifice style or settle for less. The fashion world is finally waking up to the beauty of diversity, offering an array of stylish options for plus-size women. The key is to understand your body shape, invest in timeless pieces, and know how to flaunt your curves. The good news? The fashion trends of 2023 are incredibly inclusive. So, whether you're on the hunt for the latest plus-size fashion trends or seeking versatile wardrobe staples, this guide has got you covered.
Your Style Roadmap:
Don't fret if the world of fashion feels overwhelming. We're here to guide you through a wardrobe transformation. By the end of this read, you'll have a curated list of essential plus-size clothing items, all available at Curvesoul. We'll also introduce you to some seasonal must-haves to keep you ahead of the fashion curve.
Top 10 Plus-Size Fashion Trends of 2023:
The Wrap Dress Wonder
Wrap dresses naturally accentuate your curves, making them a go-to choice as an sexy plus size party outfit. From maxi to midi, the options are endless.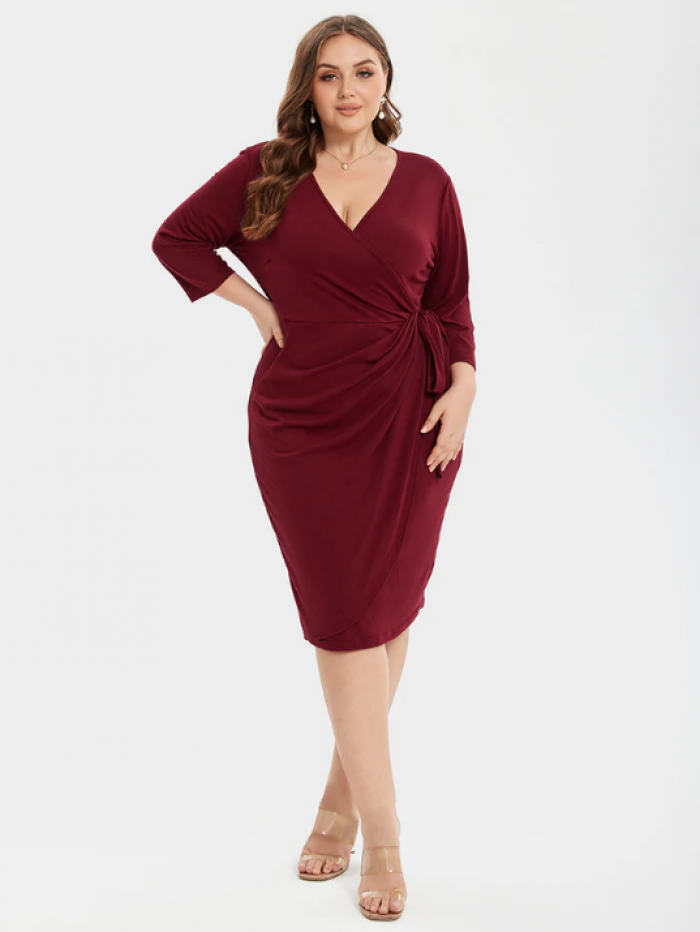 The Sleeve Drama
Statement sleeves add a touch of flair to any ensemble, be it a flutter sleeve midi dress or a puff sleeve gown.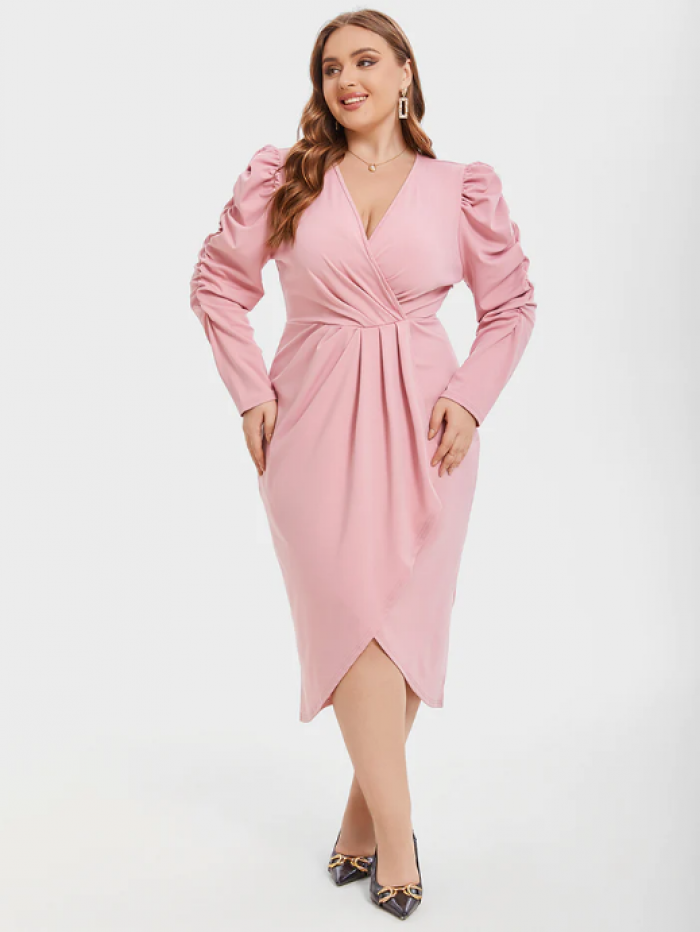 The Denim Revolution
Denim is a universal favorite, but 2023 takes it up a notch with inclusive designs. From chic denim midi dresses to the classic denim-on-denim look, there's something for everyone.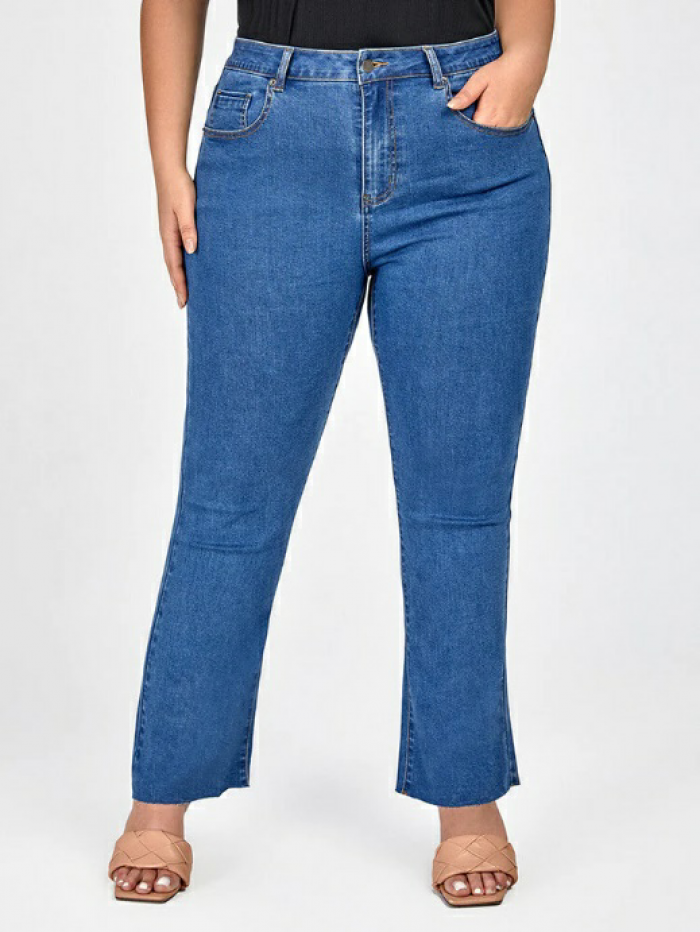 The Color-Blocking Wave
Gone are the days when plus-size women shied away from vibrant hues. Embrace color-blocking with bold plus-size party dresses and tops, especially in the trending color of the season: red.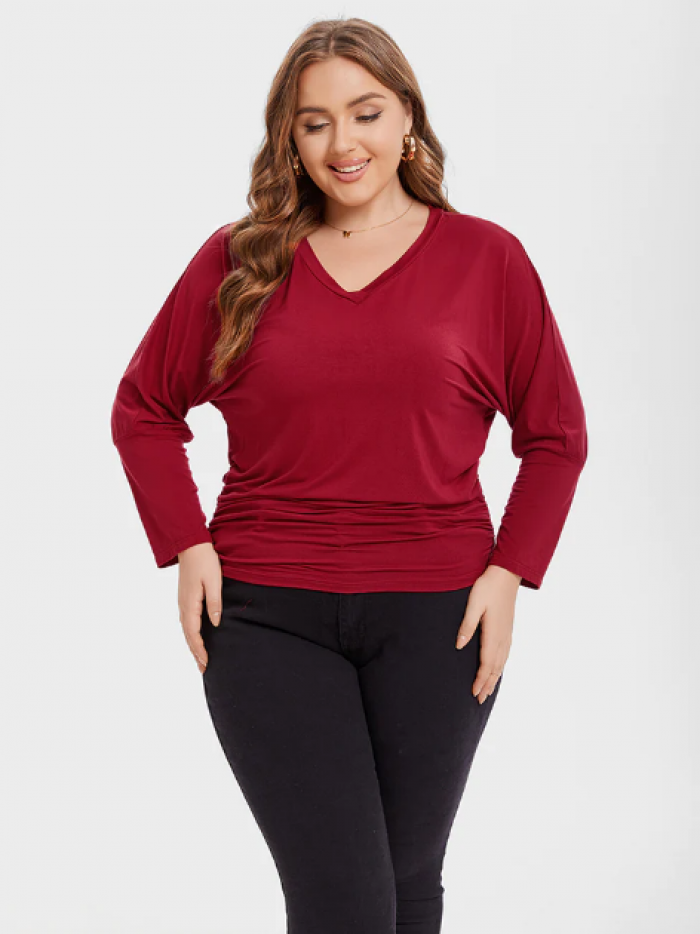 The Jumpsuit Jazz
Jumpsuits that cinch at the waist are a flattering choice for plus-size women. Opt for a sequined black jumpsuit for date night or a casual black one for a laid-back look.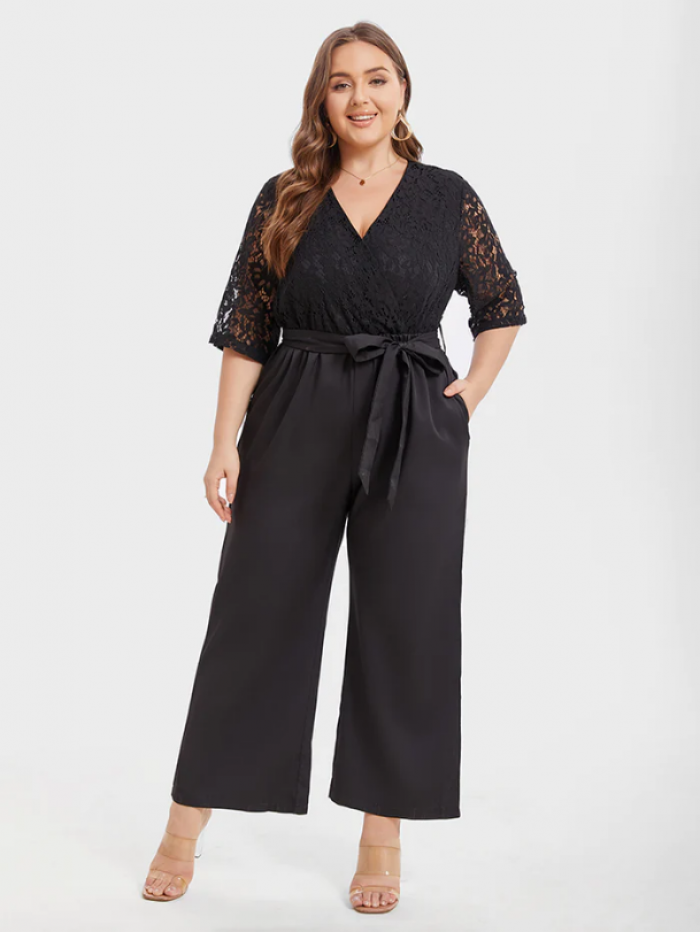 The Asymmetrical Allure
Asymmetrical designs like off-shoulder tops, cutouts, and high-low hems are all the rage. They offer a chic way to draw attention to your curves without revealing too much.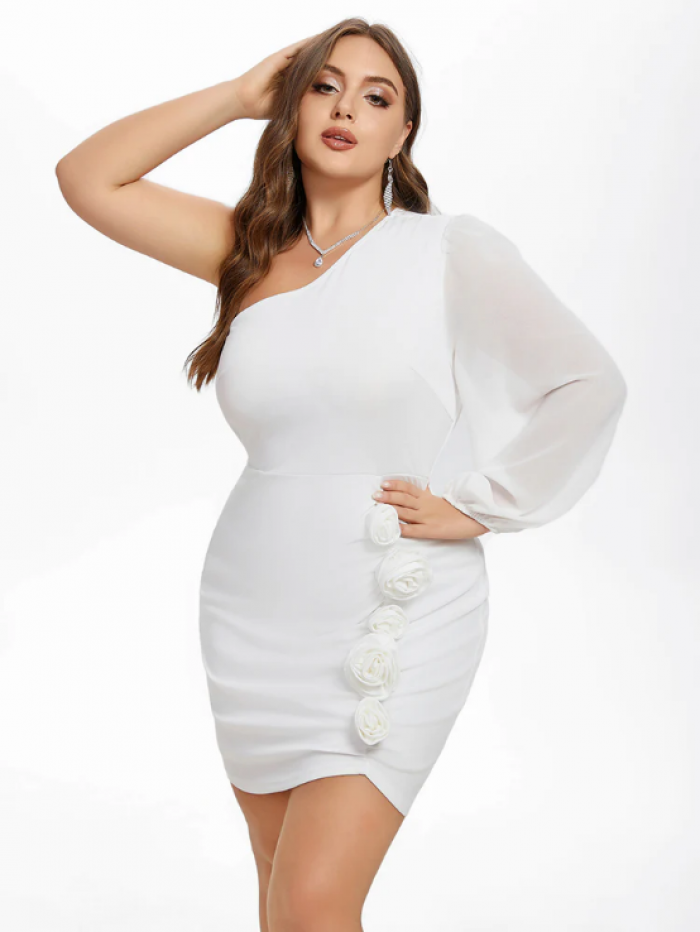 The Floral Fiesta
Floral dresses are making a big splash in 2023. They're not just trendy but also incredibly comfortable, making them a top choice for vacation or party wear.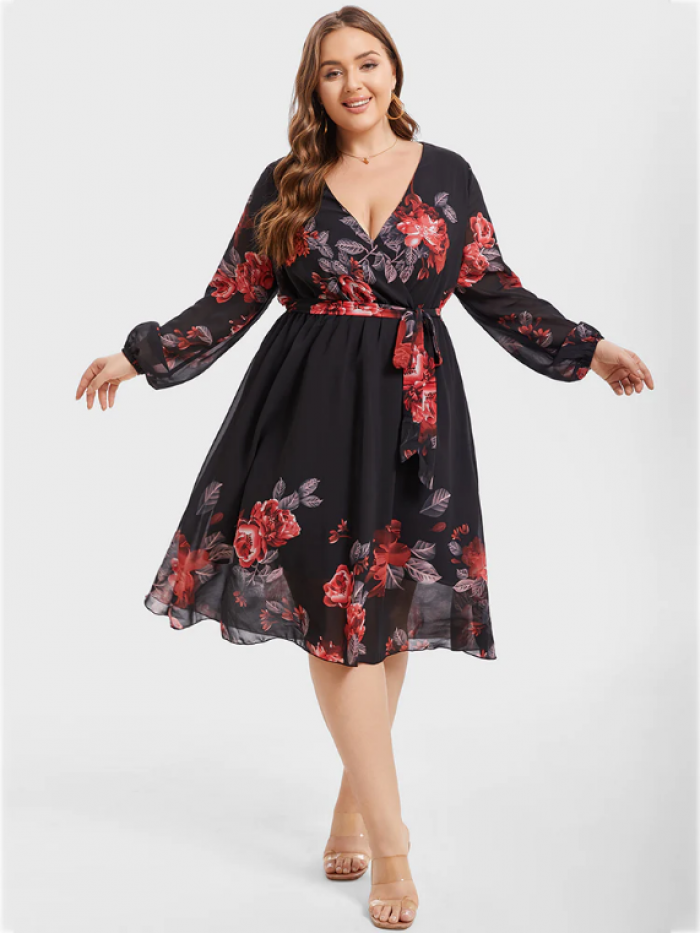 The Leather Love
Leather mini-skirts offer a blend of casual and edgy. Pair them with a sequin top for a night out or a simple T-shirt for a relaxed vibe.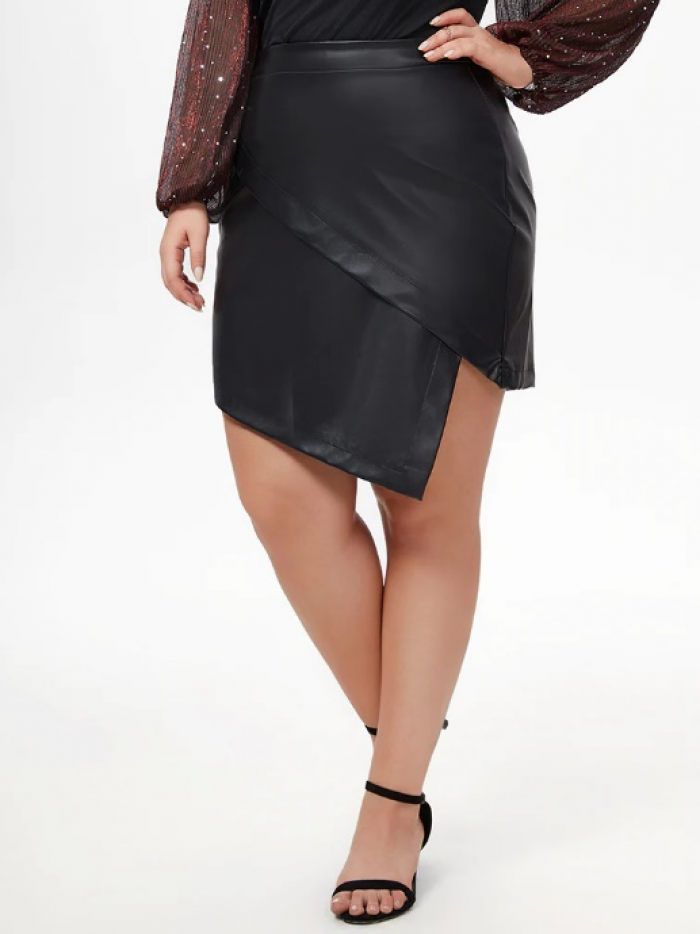 The Statement Scarf
A chic scarf can elevate even the simplest outfit, making it a must-have accessory for those cooler months.
The Sweater Dress Sensation
Sweater dresses are a fall staple. They're not just cozy but also figure-flattering, making them a win-win for plus-size fashion.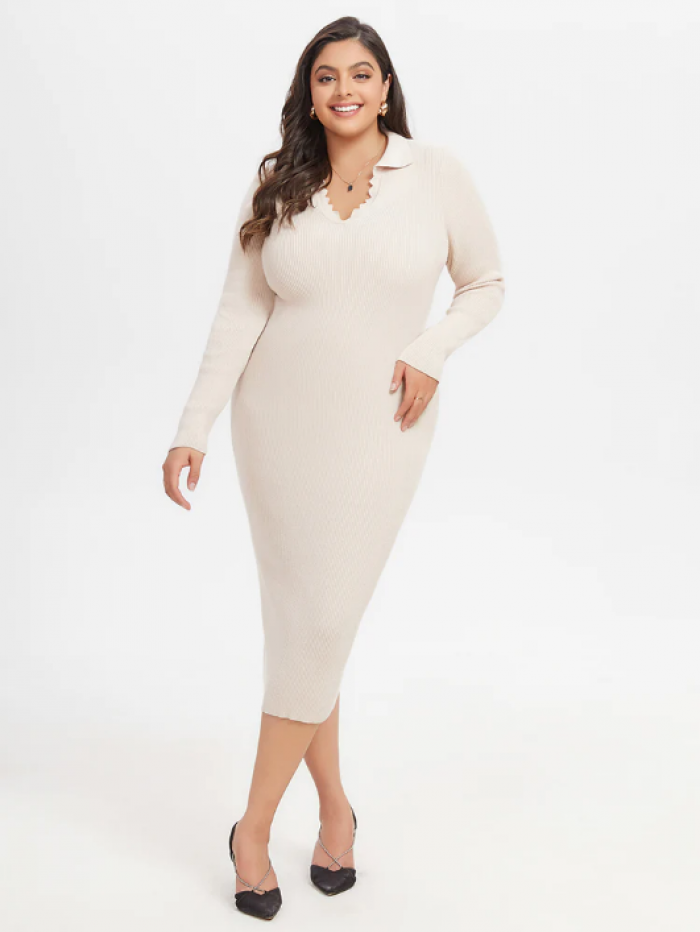 Wardrobe Essentials for Plus-Size Women:
Hopping on fashion trends does not mean getting anything and everything that you see out there. Not only will this break your bank but also lead to hoarding. Thus, it is necessary you invest in some classic wardrobe staples that never go out of fashion. Does this mean you will have to repeat your outfits frequently? Of course not! A timeless capsule wardrobe allows you to layer and match different pieces, such that you are always the best dressed. For plus size women, v neck tank tops and plus size black pants are some of the staples. Here are some must-have wardrobe essentials for plus size women that are sure to keep them sorted.
Pencil Skirts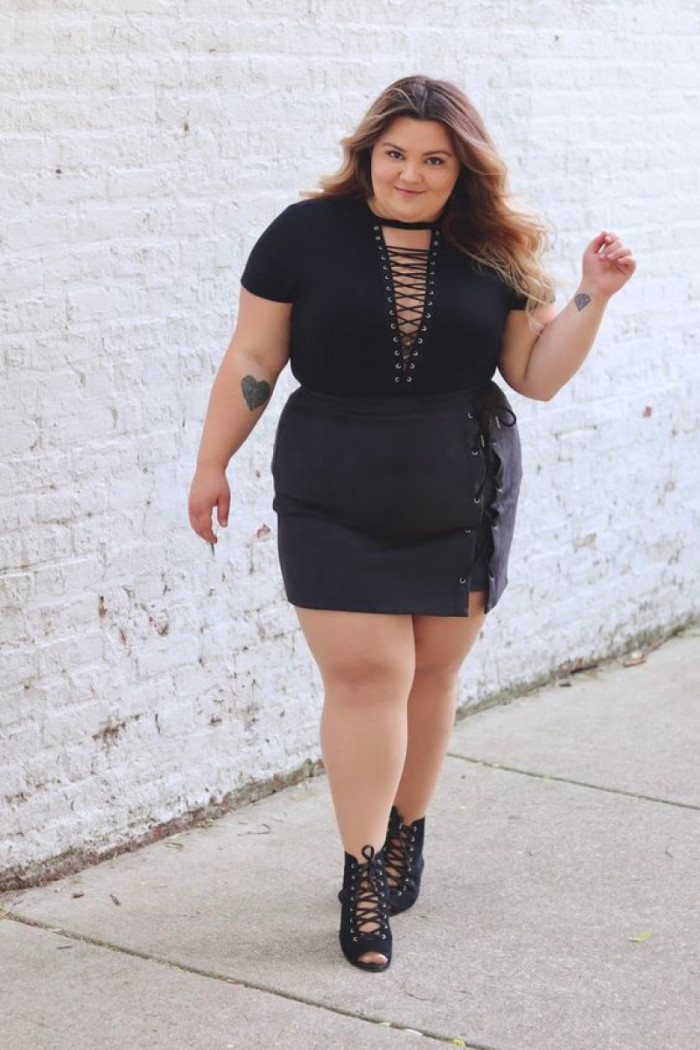 Plus size women do not necessarily have to wear loose clothing to conceal their shape. If anything, it makes them look even heavier. Thus, there is no need for you to refuse a sexy pencil skirt, plus size bodycon midi dress or a plus size bodycon maxi dress if you want to wear it. The stretchable fabric along with body-hugging tailoring makes pencil skirts and bodycon dresses an excellent option for your events.
Button-down Shirt
If there is one piece of clothing that works in every season and with every outfit, it is a basic button-down shirt. You can wear it front-open with a T-shirt underneath for a casual look or button it up and roll your sleeves for a classic, chic appearance. This versatile piece can be worn in any season, be it summer, winter, or fall. If you're getting a striped button-down shirt, make sure the stripes are vertical for a body-slimming illusion.
Mid-rise pant
Skinny-fit, straight, or moderately wide-legged mid-rise pants are a must-have for everyone. These pants work with almost all outfits, no matter the color or style. Ensure you get dark pants in charcoal, black, grey, or navy-blue color. It is a great option for plus size women since it does not bring the attention to the belly, resulting in longer legs and flat stomach.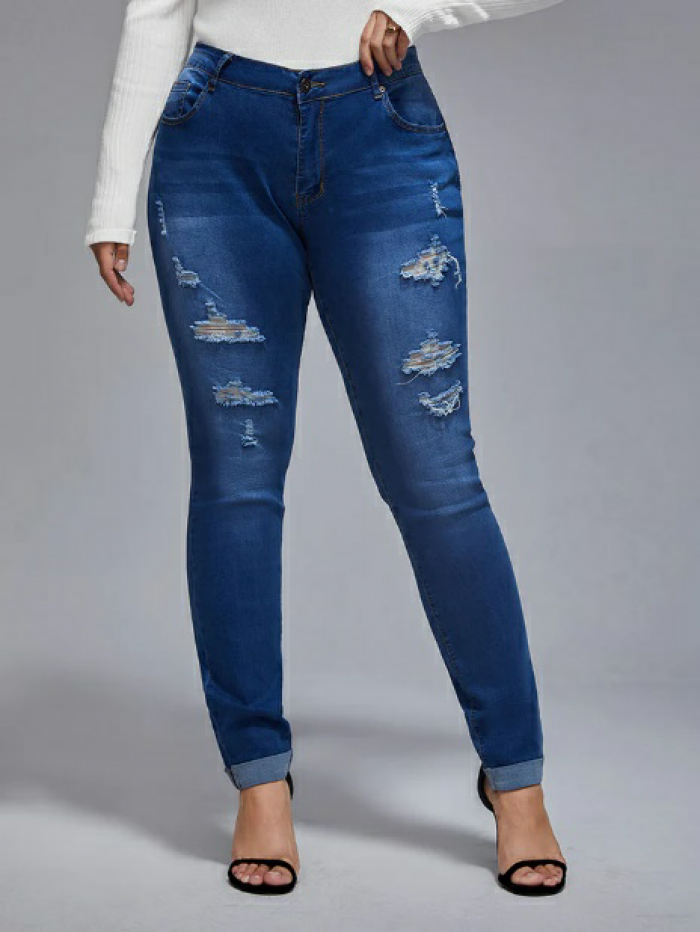 Midi Dress
Midi dresses and sexy maxi dresses look amazing on plus size women. The perfect length to curves ratio gives it a stunning outlook, as well as a practical style. Whether it is a floral plus size dress, or a sexy plus size party dress, it perfectly highlights your curves. Always go for accurate tailoring so that the dresses fit you like a glove instead of drooping or straining. If the tailoring is not right, you will not be able to pull of any outfit.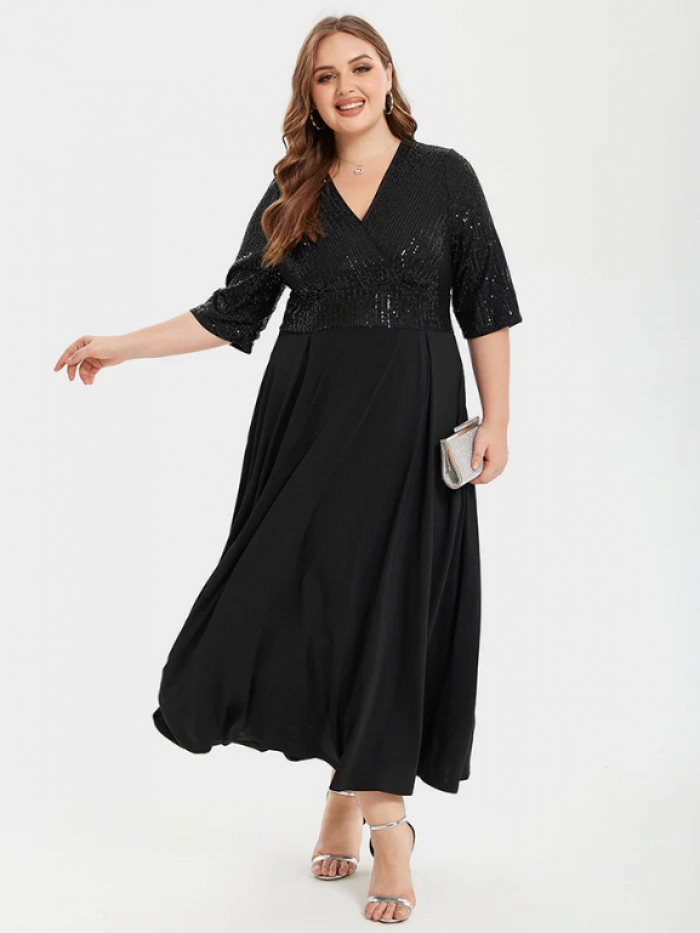 V neck tank top
Most plus size women have a wide bust due to which V necks and scoop necklines work the best for them. The bust exposure and exquisite neckline make your neck appear slim and give your outfit a fancy look. Hence, you should always have a v neck a line dress or plus size v neck T-shirt in your wardrobe. An alternative to v-neck is wrapfront kr keyhole in the front of your blouse, making your outfit look more flattering.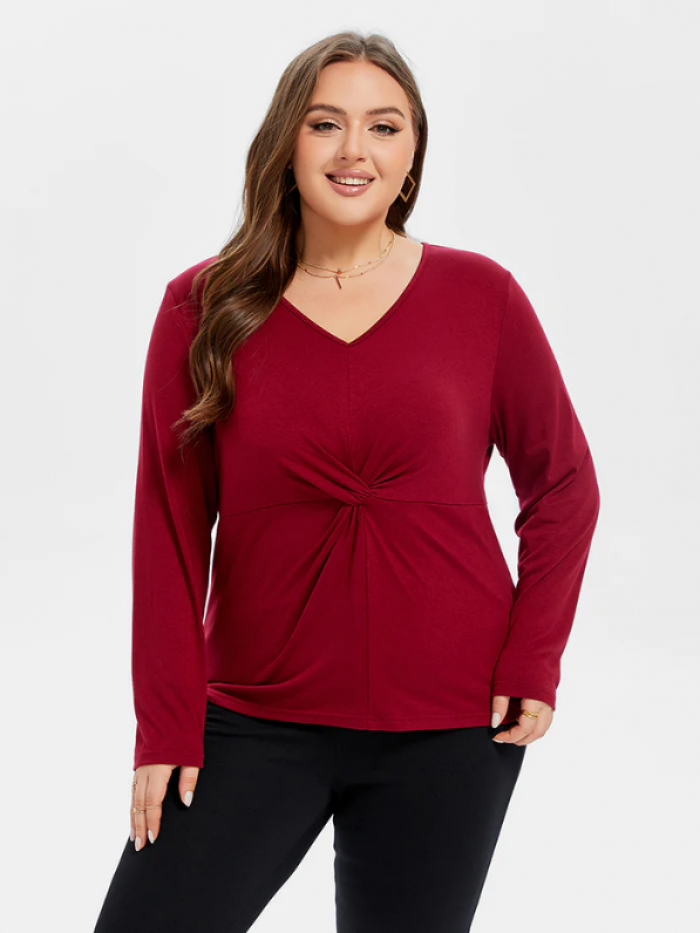 Final Thoughts:
Fashion is for everyone, regardless of size. Brands like Curvesoul are leading the way in offering trendy, inclusive options. So, embrace your body, make informed fashion choices, and strut your stuff with confidence. Check out Curvesoul's website for more fashion inspiration and let us know your favorite trend for 2023 in the comments below.